Meet the Deppes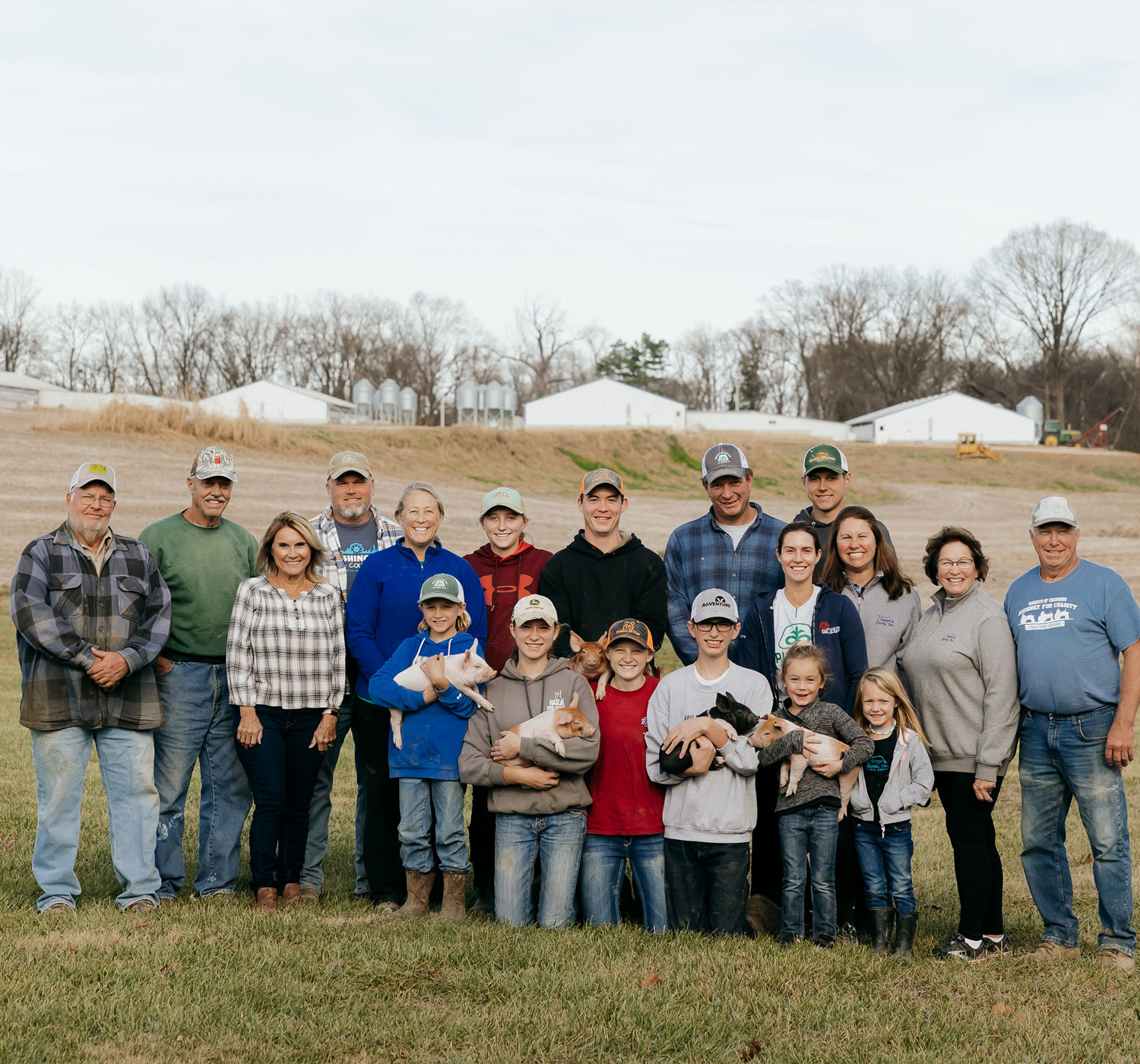 Deppe Farms was established in 1950 by Walter and Carlyn Deppe after purchasing river bottom land in Washington, MO, just two miles from where Frick's Quality Meats is currently located. Now with a 5th generation family farmer stepping into the business, Deppe Farms produces thousands of hogs a year and all the corn needed to feed them.
A home to many pigs and piglets, daily tasks at Deppe Farms consist of feeding and checking each animal to ensure they're staying healthy and happy. Hogs are kept in temperature-controlled indoor housing for their comfort and safety, and in 2022, the Deppes gifted their sows a sizeable new barn. The new housing gives every mamma hog plenty of room to move and loaf around – and oh how they love to loaf! Committed to the well-being of their animals, the Deppes will continue investing in new technologies and facility enhancements as needed to further improve their care.
Ask a Deppe what motivates them as a farmer and their answers will vary, but all agree they find fulfillment in representing their heritage and carrying on the family legacy. Presently, six family members spanning three familial generations are actively engaged on the farm. This includes 4th generation farmers, Nicole and Melissa, who recall growing up with farm chores that were made fun by their fathers. Working alongside family was the best part of the job, so even from a young age, they knew they wanted to dedicate their lives to farming.
There are no days off or holidays when farming livestock. Although raising hogs to produce high quality pork is demanding work, the Deppes claim it's easy for them because of the love they have for the trade.
Meat Know-How
Hungry for

Something Good? Shop