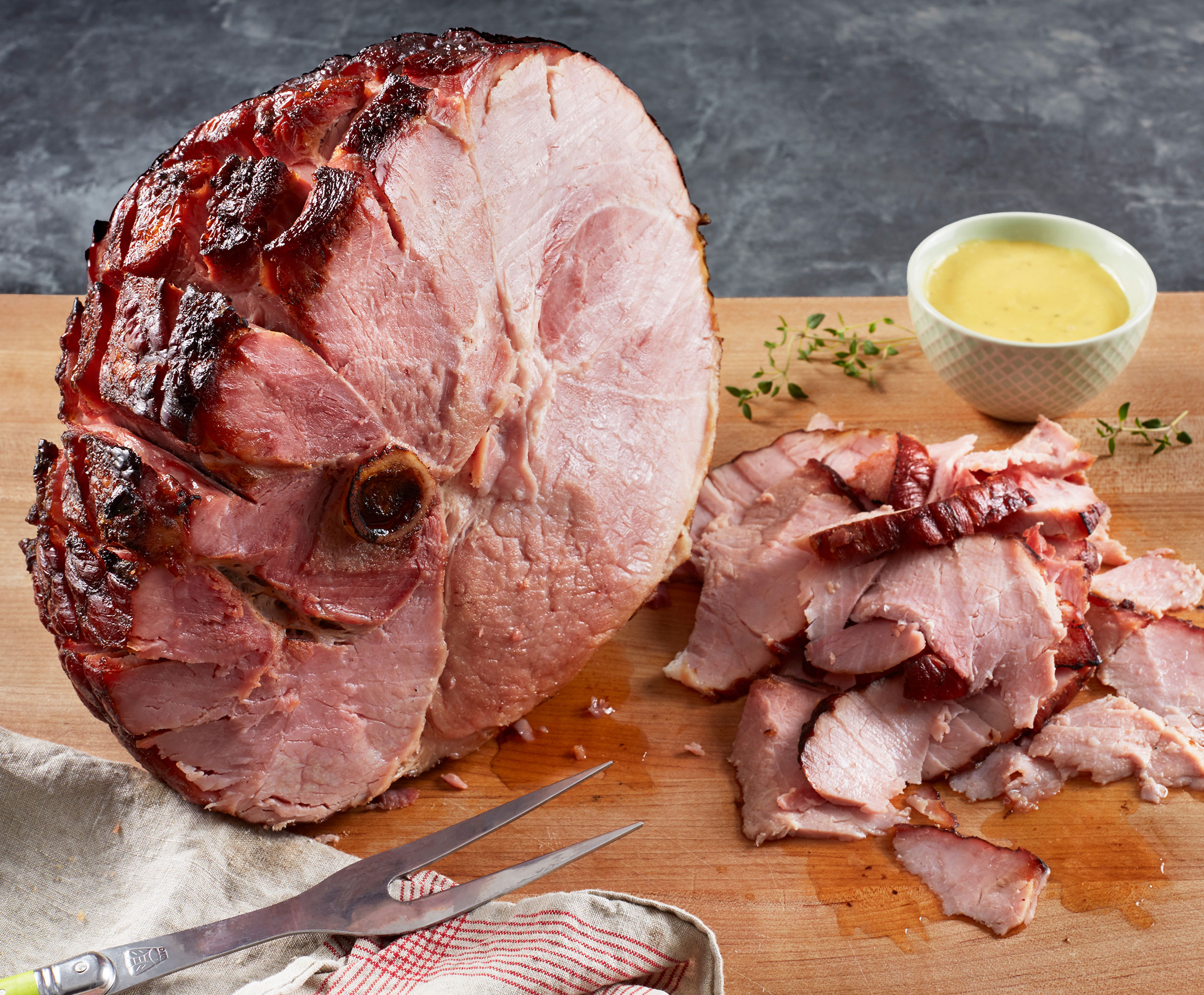 Barbeque Bone-in Ham on a Grill
Cooking Tips
You've got all the fixin's for a fantastic feast ready to go. All you need to do is cook that Frick's ham, turkey, bologna or sausage to mouthwatering perfection. Would we leave you in the lurch at a moment like this? Heck no. This is the place to find simple cooking instructions and prep suggestions for pretty much everything we make. Now fire up that oven, stovetop, grill or microwave and get to it!
Barbeque Bone-in Ham on a Grill
Recommended products:
Any Frick's Bone-In Ham will deliver juicy and delicious results. Try our Bone-In Portion Ham (Butt or Shank), our Bone-In Half Ham (Butt or Shank), or our Whole Supertrim Ham (note that this one requires double the charcoal).
Tasty options:
Rub the ham with your favorite dry rub prior to placing it on the grill (our favorite is a garlic dry rub). Or, if you'd like to add a BBQ sauce, we recommend glazing the ham every 20 minutes while it cooks on the grill.
Charcoal Grill:
Light 5-7 pounds of charcoal. Once the charcoal turns gray, shift the entire charcoal pile to one side of BBQ pit. Replace grill grate, then place ham directly on the grate on the opposite side of the charcoal. Cover with lid. Important: All vents must be fully open for the ham to cook correctly (check top and bottom vents). Grill for approximately 15 minutes per pound.
Gas grill:
Light one side of grill and bring temperature to 350°F. Place ham directly on the grill grate on the opposite side of the heat. Cover with lid. Grill for approximately 15 minutes per pound.
Serving suggestions:
Serve ham slices on a bread bun with BBQ sauce. Great sides options are classic baked beans and potato salad.
More Meat Know-How
Store Finder