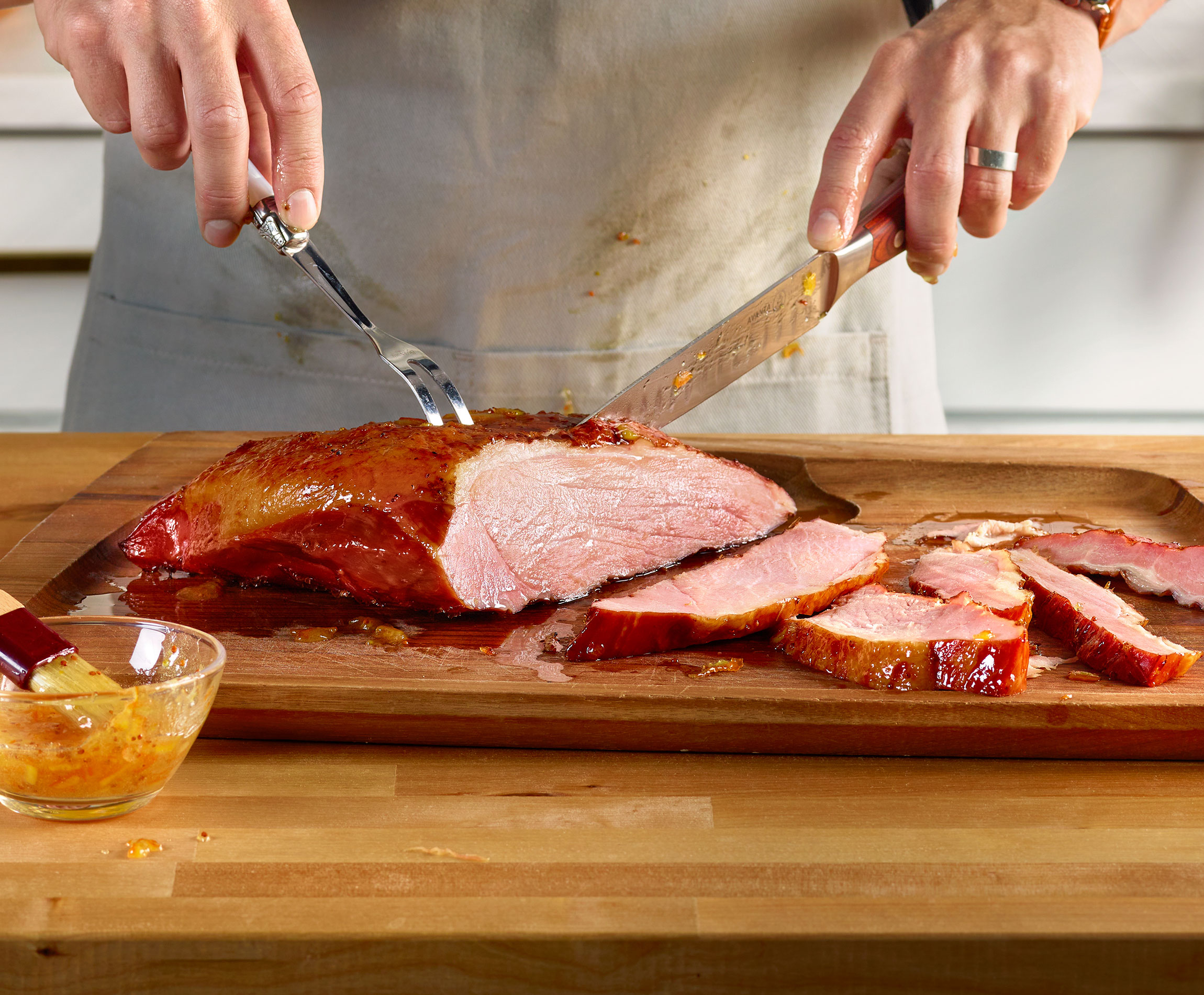 Carving a Carver Ham
Carving Tips
The ham's fresh out of the oven, ready to eat, and mouths are watering. This is no time to lose your cool. But fear not: all you need to carve a ham is a sharp blade and a little advice from the ham expert. Watch, learn, and amaze your friends and family.
Carving a Carver Ham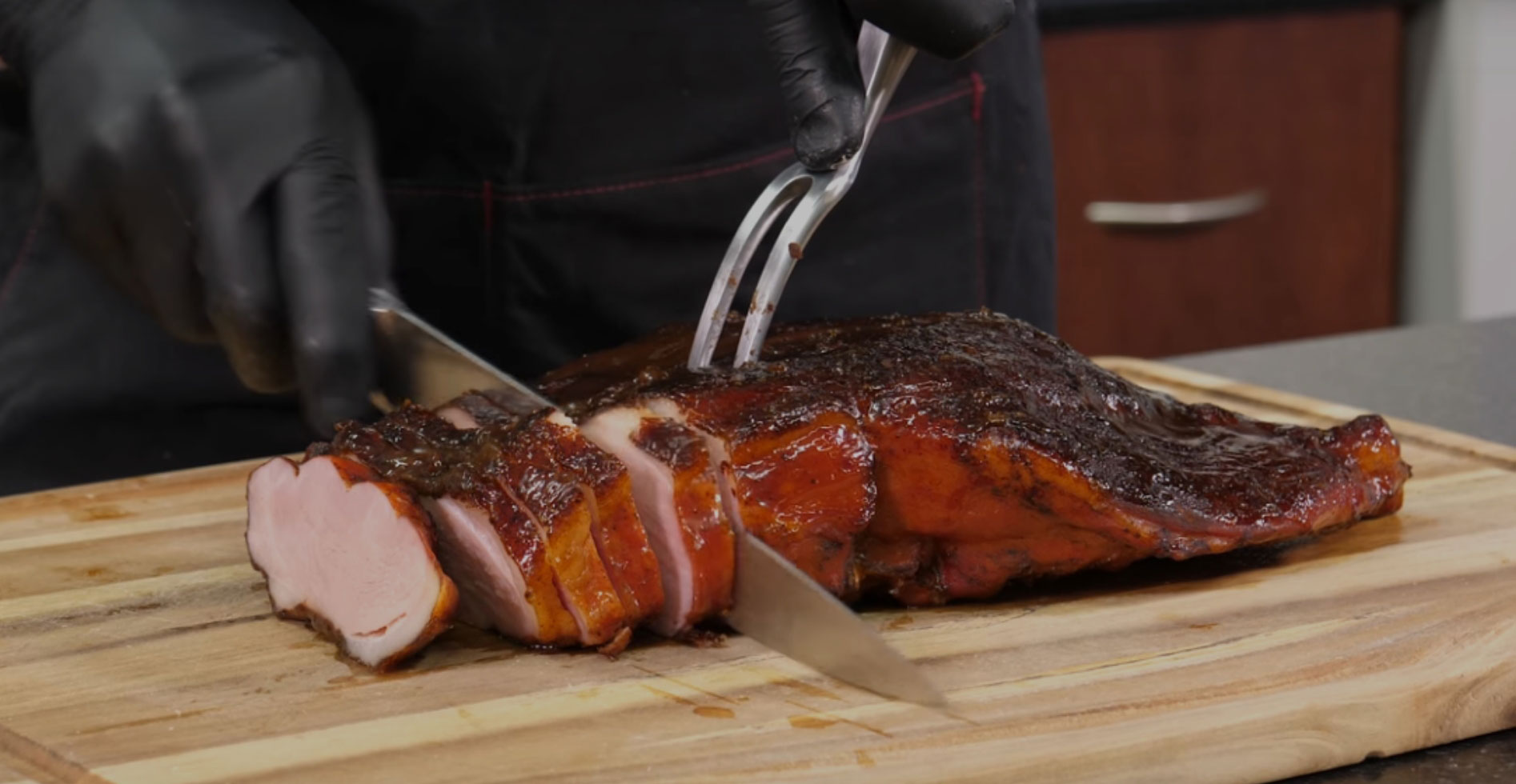 Carving a Carver Ham
Step 1
Identify the direction of the muscle fibers, or grain.
Step 2
Cut perpendicular to the grain.
Step 3
Continue cutting perpendicular to the grain until desired amount is sliced.
More Meat Know-How
Store Finder