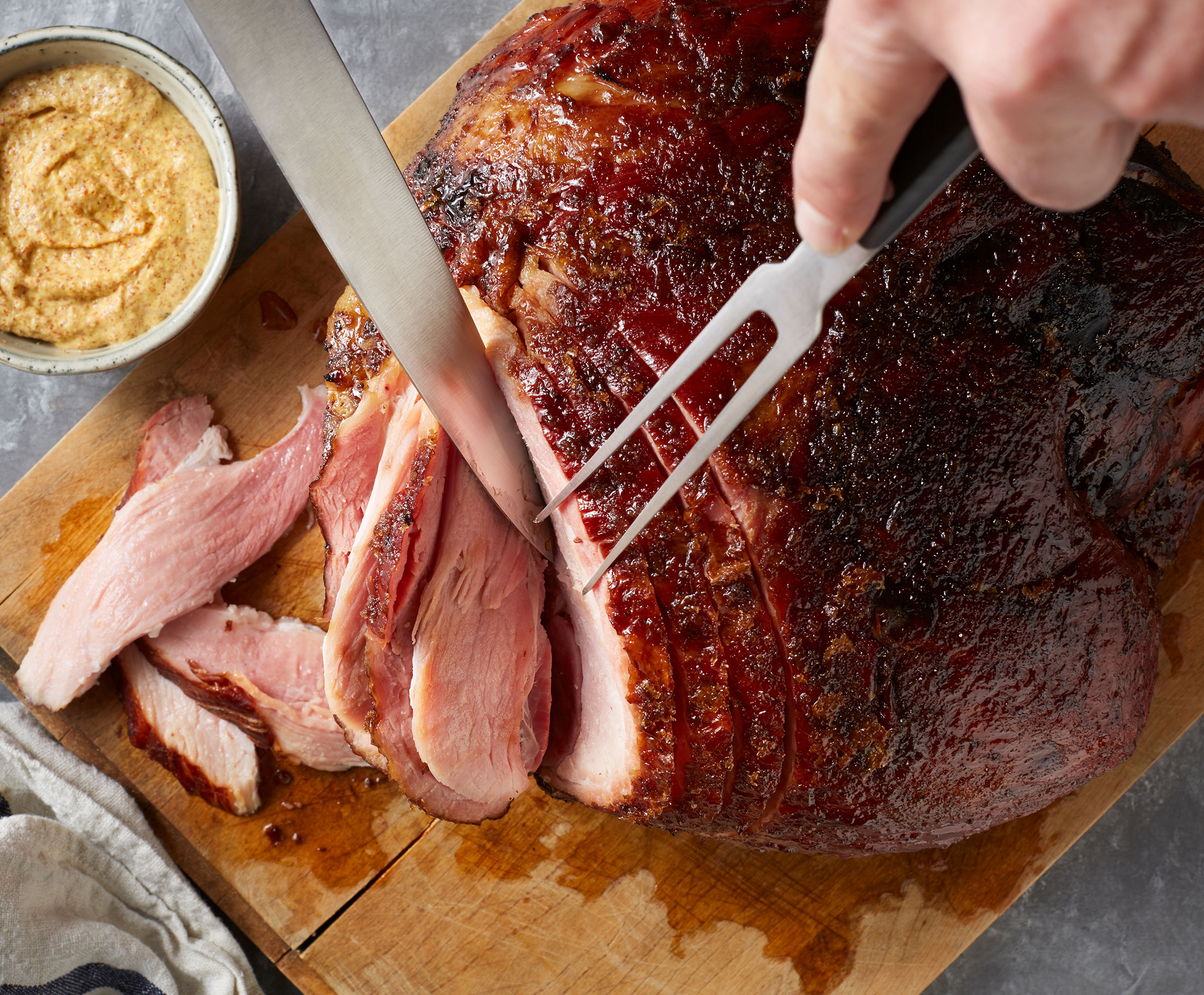 Carving a Whole Bone-in Ham
Carving Tips
The ham's fresh out of the oven, ready to eat, and mouths are watering. This is no time to lose your cool. But fear not: all you need to carve a ham is a sharp blade and a little advice from the ham expert. Watch, learn, and amaze your friends and family.
Carving a Whole Bone-in Ham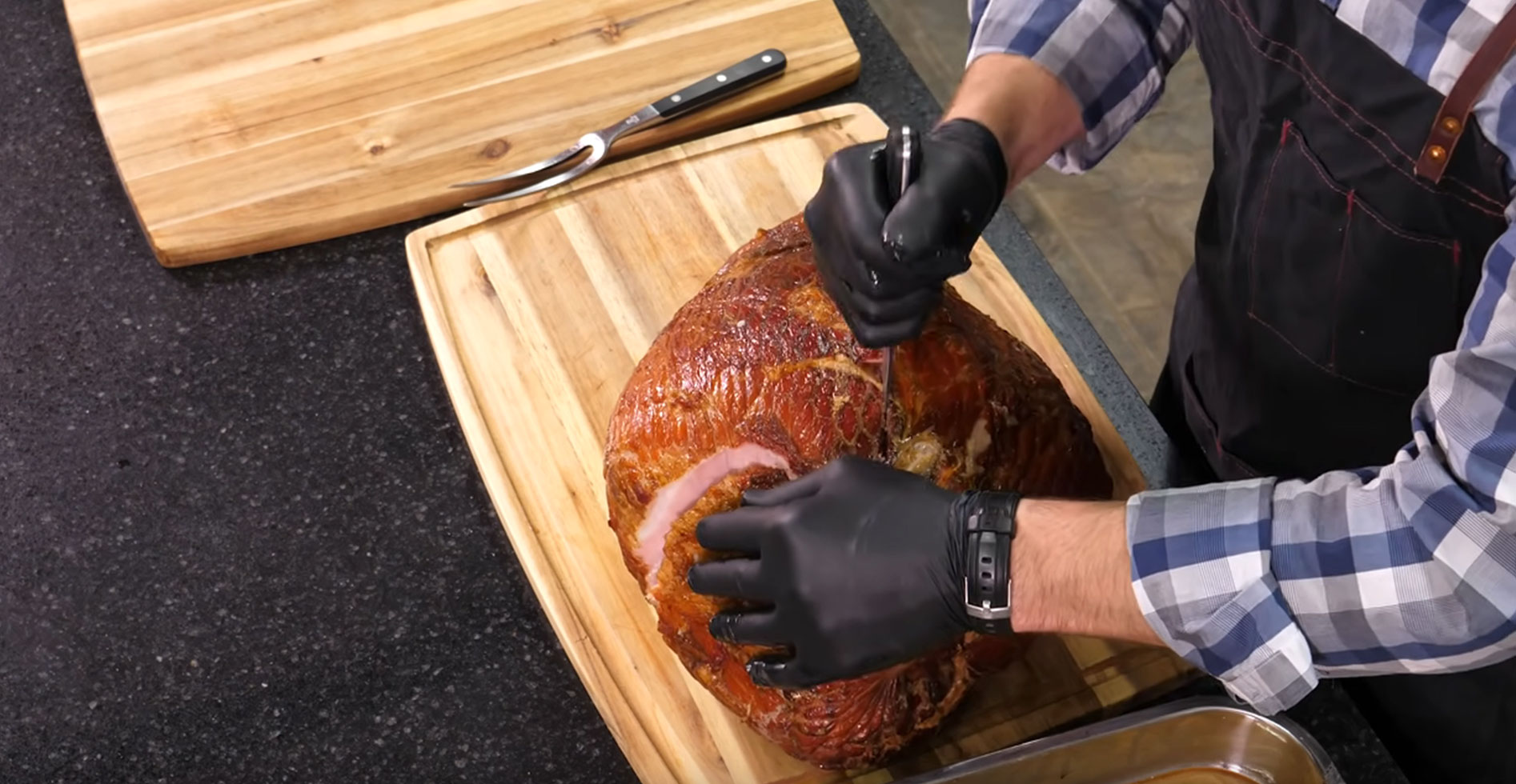 Carving a Whole Bone-in Ham
There are three different bones that make up a ham: the shank at one end, the femur in the middle, and an angled bone in the butt end called the aitch bone. Three bones don't have to be daunting, so don't let them come between you and that juicy, beautiful bone-in ham.
Step 1
With the shank or lower leg to the carver's right, steady the ham with a fork and locate the notch where the aitch bone sits. Cut through the ham alongside the aitch bone until reaching the femur (center bone). Make a similar cut on the opposite end of the ham just before the shank. Then carve out the meat between the two slices by cutting along the femur.
Step 2
Place the freshly removed large chunk of ham on its flat side. Carve the chunk into slices, cutting the meat across the grain for maximum tenderness.
Step 3
Remove additional boneless pieces for carving by cutting along both sides of the center bone.
More Meat Know-How
Store Finder