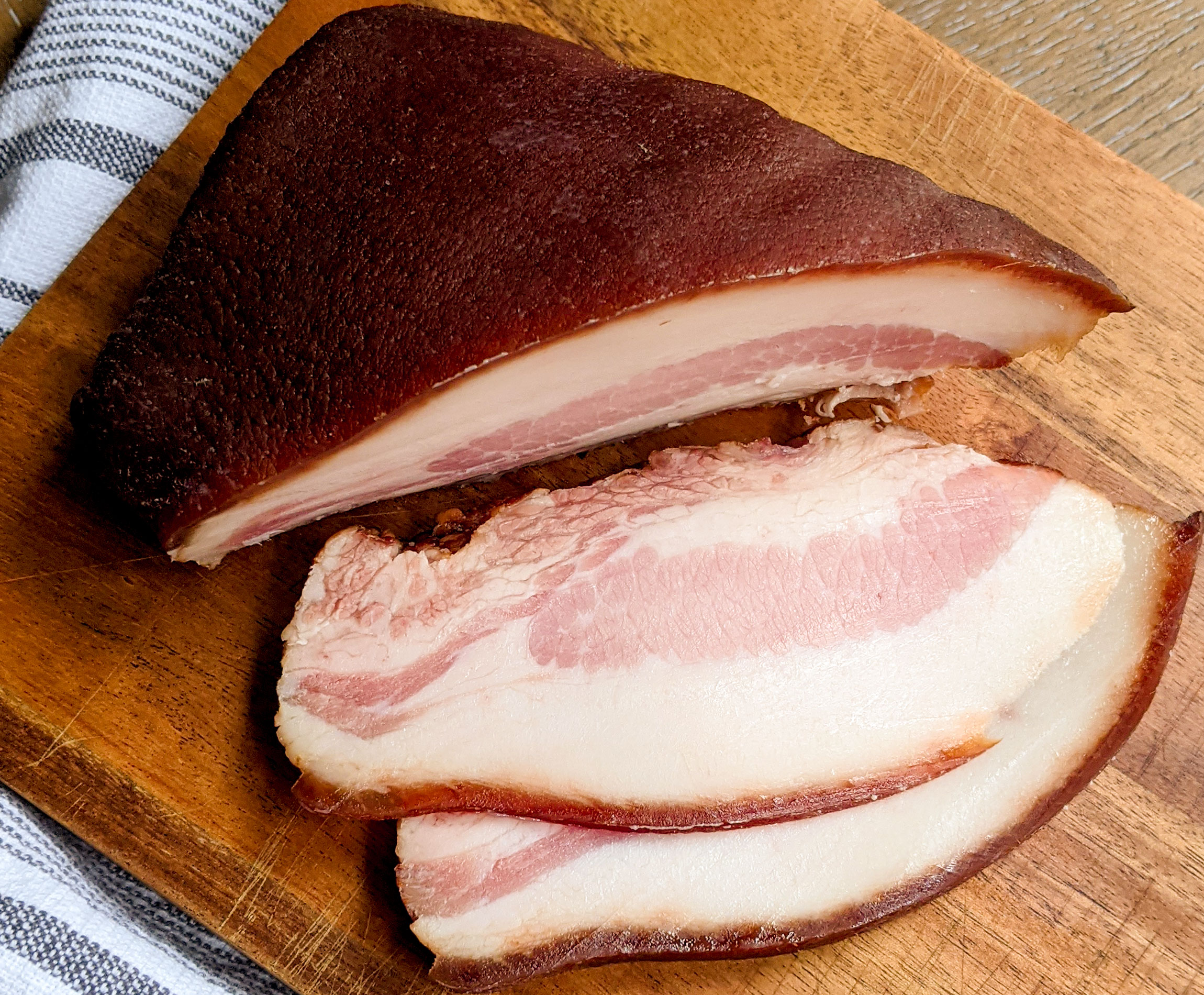 Jowls
Cooking Tips
You've got all the fixin's for a fantastic feast ready to go. All you need to do is cook that Frick's ham, turkey, bologna or sausage to mouthwatering perfection. Would we leave you in the lurch at a moment like this? Heck no. This is the place to find simple cooking instructions and prep suggestions for pretty much everything we make. Now fire up that oven, stovetop, grill or microwave and get to it!
Jowls
Step 1
Cut into chunks, or remove the top layer of skin above the fat and thinly slice into strips.
Step 2
Fry 'em up just as you would bacon and serve as a breakfast meat, or use chunks as a flavoring in your favorite dishes. Done. Easy as that.
More Meat Know-How
Store Finder