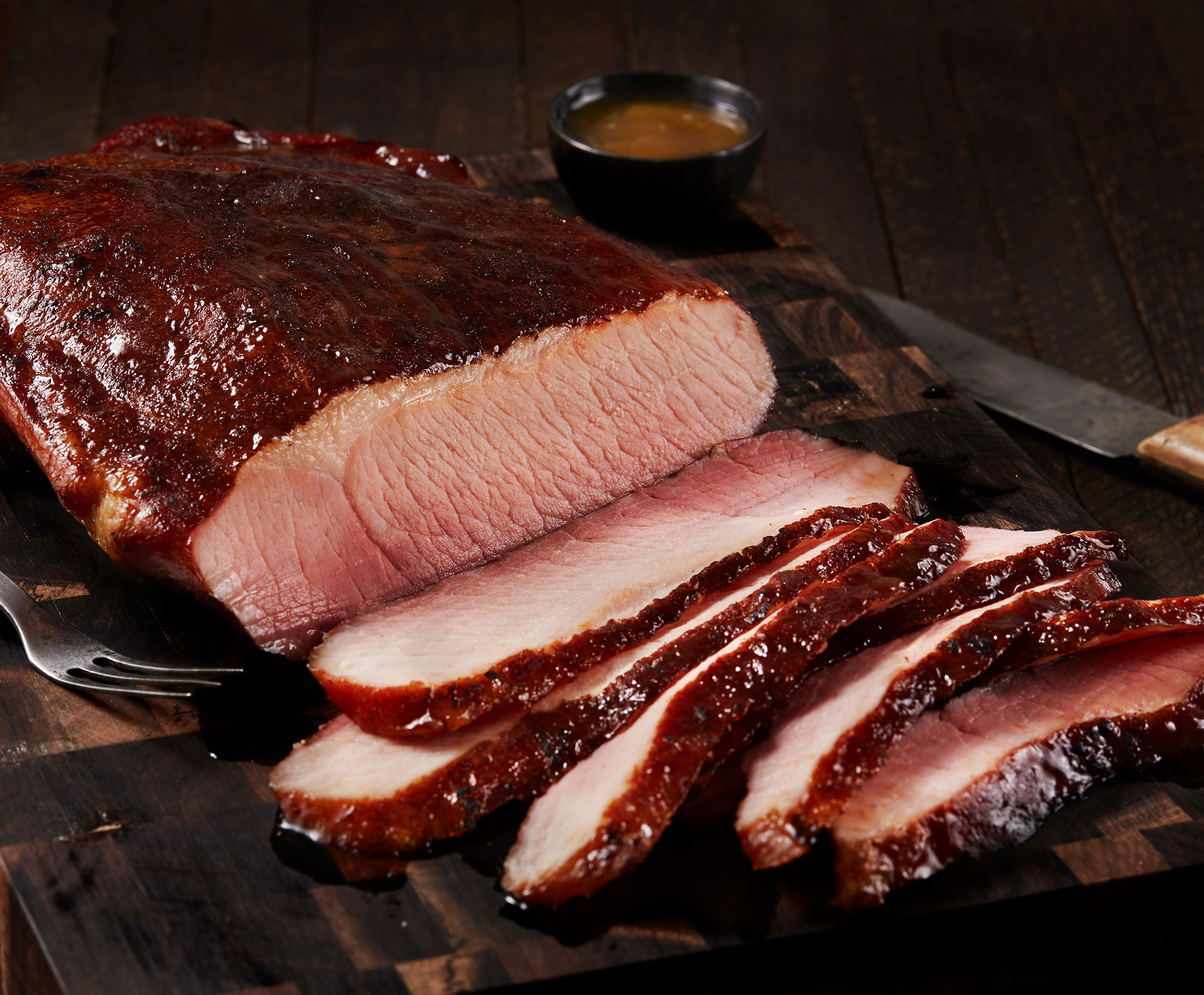 Prepare a Carver Ham
Cooking Tips
You've got all the fixin's for a fantastic feast ready to go. All you need to do is cook that Frick's ham, turkey, bologna or sausage to mouthwatering perfection. Would we leave you in the lurch at a moment like this? Heck no. This is the place to find simple cooking instructions and prep suggestions for pretty much everything we make. Now fire up that oven, stovetop, grill or microwave and get to it!
Prepare a Carver Ham
Warming:
Preheat oven to 350°F.
Remove ham from packaging and place flat side down in a 2-inch deep baking pan, fat side up.
Add package drippings and 1/2 cup water in the pan and cover tightly with aluminum foil to help retain moisture.
Place pan in oven and bake for 15 minutes per pound, or until reaches desired eating temperature.
Remove ham from oven.
Let stand loosely covered with aluminum foil for about 10 minutes before slicing to serve.
Glazing:
30 minutes before baking is complete, remove aluminum foil and brush 1/4 cup of glaze onto top and sides of ham. Continue baking uncovered for 15 minutes. After 15 minutes, remove ham again and brush with another 1/4 cup of glaze. Any remaining glaze can be used if desired, or served on the side as a dipping sauce. Return ham to oven and bake uncovered for the final 15 minutes.
Carving:
Place warm ham flat side down on carving board or platter. Using a meat fork in one hand (to steady the ham), begin carving the ham with the other hand across the grain into 1/4″ thick slices.
More Meat Know-How
Store Finder