Pork Jowl Bacon, 5 pk case
Hickory Smoked
$68.00
Hardwood Smoked
Fully Cooked
Gluten Free
Sold online in a 5 pack case.
Ships free (not a separate fee).
Product Details
Jowl bacon is most commonly used as a flavoring in dishes but, just like traditional bacon that comes from the belly, it can be sliced and fried. If you've never had it, give it a try! With its distinctly different texture, you just might prefer it over the bacon you're used to.
| | |
| --- | --- |
| Weight | 1 lb. avg (6.4 oz. minimum) |
| Dimensions | 5.75 × 3.5 × 3 in (DxWxH) |
Ingredients & Nutrition
Dry cured with salt, sugar, sodium citrate, sodium nitrite, sodium diacetate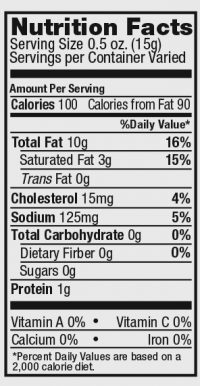 Product Number: S3030
Availability: In Stock