Red Frankfurters, 6 pk case
Hickory Smoked
$76.00
Hardwood Smoked
Fully Cooked
Poultry Free
Gluten Free
Never Frozen
Sold online in a 6 pack case.
Ships free (not a separate fee).
Product Details
Each package of our red franks contains four high quality links, offering 10g of protein per serving. Wrapped in an edible collagen casing, these fully cooked sausages are ready to be served cold, seared on the grill, fried in a skillet, or even warmed in a microwave. Enjoy our frankfurters on a bun at your next cookout or sliced up in a vegetable sauté or pasta dish.
| | |
| --- | --- |
| Weight | 12.8 oz |
| Dimensions | 1.2 × 7.5 × 7.5 in (DxWxH) |
Ingredients & Nutrition
Meat (pork, beef), water, less than 2% of: flavorings, mustard, extract of paprika, salt, corn syrup, dextrose, sodium phosphates, sodium lactate, sodium diacetate, sodium erythorbate, sodium nitrite, encased in colored collagen casing.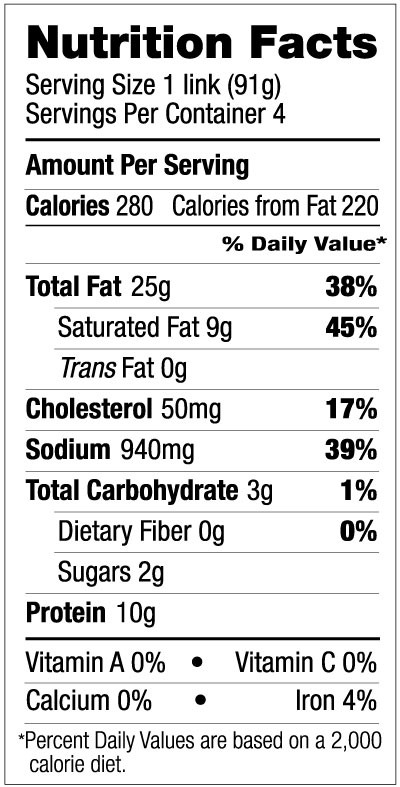 Product Number: S2420
Availability: In Stock
Preparation Instructions
On the Stovetop
Simmer links with 2/3 cup water in a covered skillet until heated through.
In the Microwave
Place 2 links and 1/4 cup water in a microwave safe dish, cover dish, microwave at 90% power for 2-3 minutes (cooking times will vary with strength of microwave).
On the Grill
Place over white ash charcoal fire or medium high gas grill setting, turn frequently, until heated through.
Recipes