Turkey Drums, 5 pk case
Hickory Smoked
$106.00
Hardwood Smoked
Fully Cooked
Gluten Free
17g of Protein Per Serving
Sold online as a 5 pack case (10 drums total).
Shipping is not a separate fee unless expedited.
Product Details
Two drums come in one package. A case of drums contains five packages, making 10 drums total.
| | |
| --- | --- |
| Weight | 3 lb avg (1.5 - 5.5 lbs) |
| Pack | Single (2 drums), Case (10 drums) |
Ingredients & Nutrition
Cured with water, salt, sodium citrate, sodium phosphate, seasoning (salt, sugar, dextrose, natural flavorings), sugar, sodium diacetate, sodium erythorbate, sodium nitrite.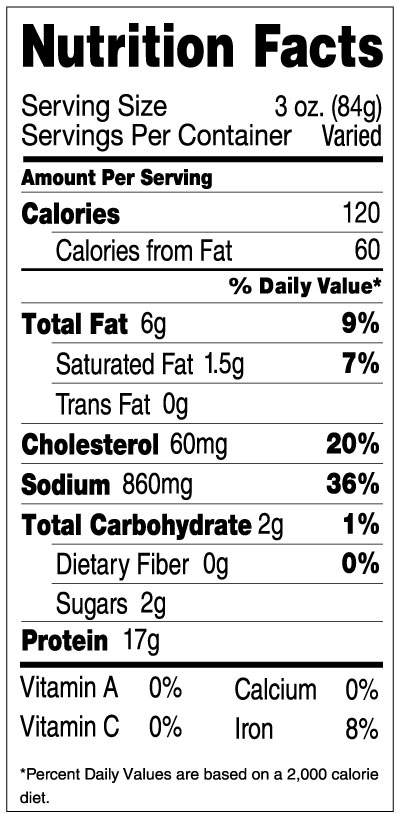 Product Number: S8015
Availability: In Stock
Preparation Instructions
Step 1
Preheat oven to 350°F.
Step 2
Place drums in a covered dish with enough liquid of your choice (we like chicken broth) to keep them moist while heating.
Step 3
For a single drumstick, heat at 350°F for 45 minutes. For multiple drumsticks, heat at 350°F for 15 minutes per pound.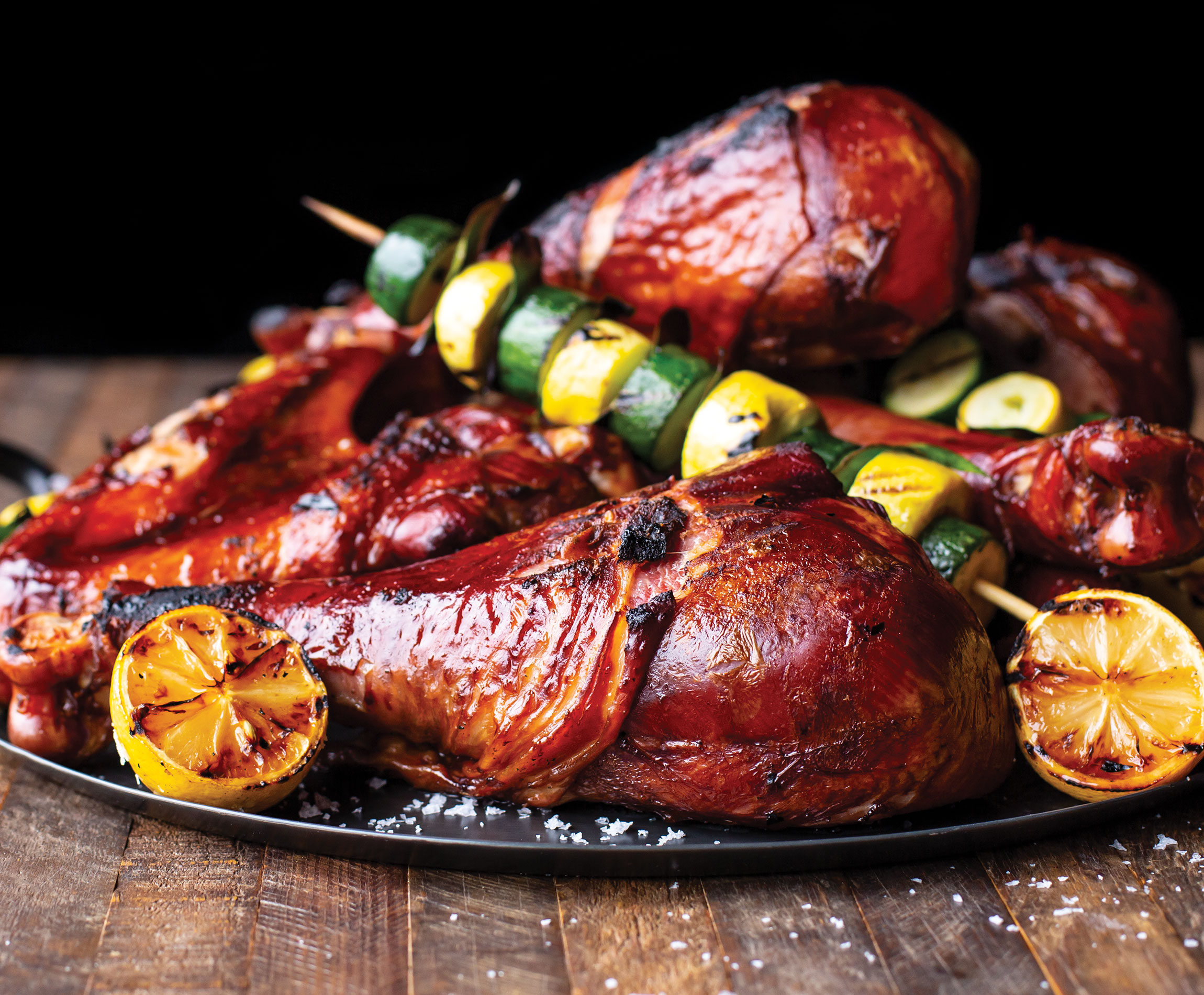 Recipes