Bone-In Ham, Whole
Hickory Smoked
$120.00
9g Protein per serving
Natural Juice
Fully cooked
Gluten Free
Hardwood Smoked
Supertrim
Never Frozen
Ships free (not a separate fee).
Product Details
Our bone-in ham is made with natural juices, cured with real cane sugar and cooked slowly for 12 hours. It is fresh, never frozen, and smoked using real hickory hardwood chips for great flavor and a higher quality eating experience. One of our handsome whole hams can serve up to 40 people, making it the right choice for family reunions and other big get-togethers.
| | |
| --- | --- |
| Weight | 18.75 lb. avg (16 lb. minimum) |
| Dimensions | 14 × 12 × 7.75 in (DxWxH) |
Ingredients & Nutrition
Pork, water, salt, contains less than 2% of sodium citrate, sodium phosphate, brown sugar, sodium diacetate, sodium erythorbate, sodium nitrite.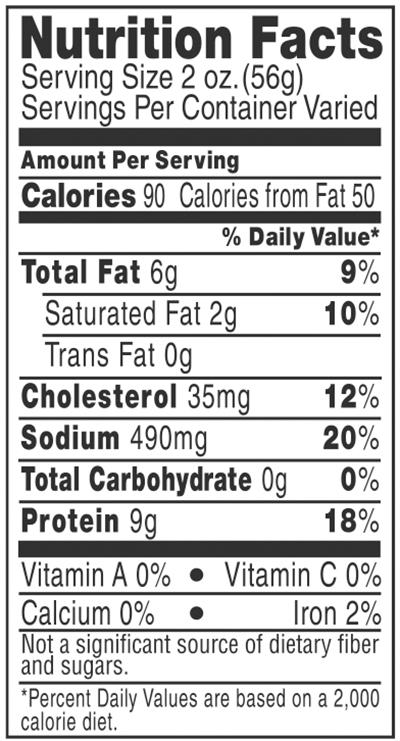 Product Number: S5020
Availability: In Stock
Preparation Instructions
Step 1
To serve warm, remove all packaging from ham, including the bone cap and soaking pad or netting, and place in a deep baking pan.
Step 2
Add package drippings and 1/2 cup water in the pan, then cover the pan tightly with aluminum foil to retain moisture.
Step 3
Preheat your oven to 325°F and bake for 12-15 minutes per pound or until heated through.
Step 4
Remove ham from oven. Let stand loosely covered with aluminum foil for 10 minutes before slicing to serve. That's all there is to it!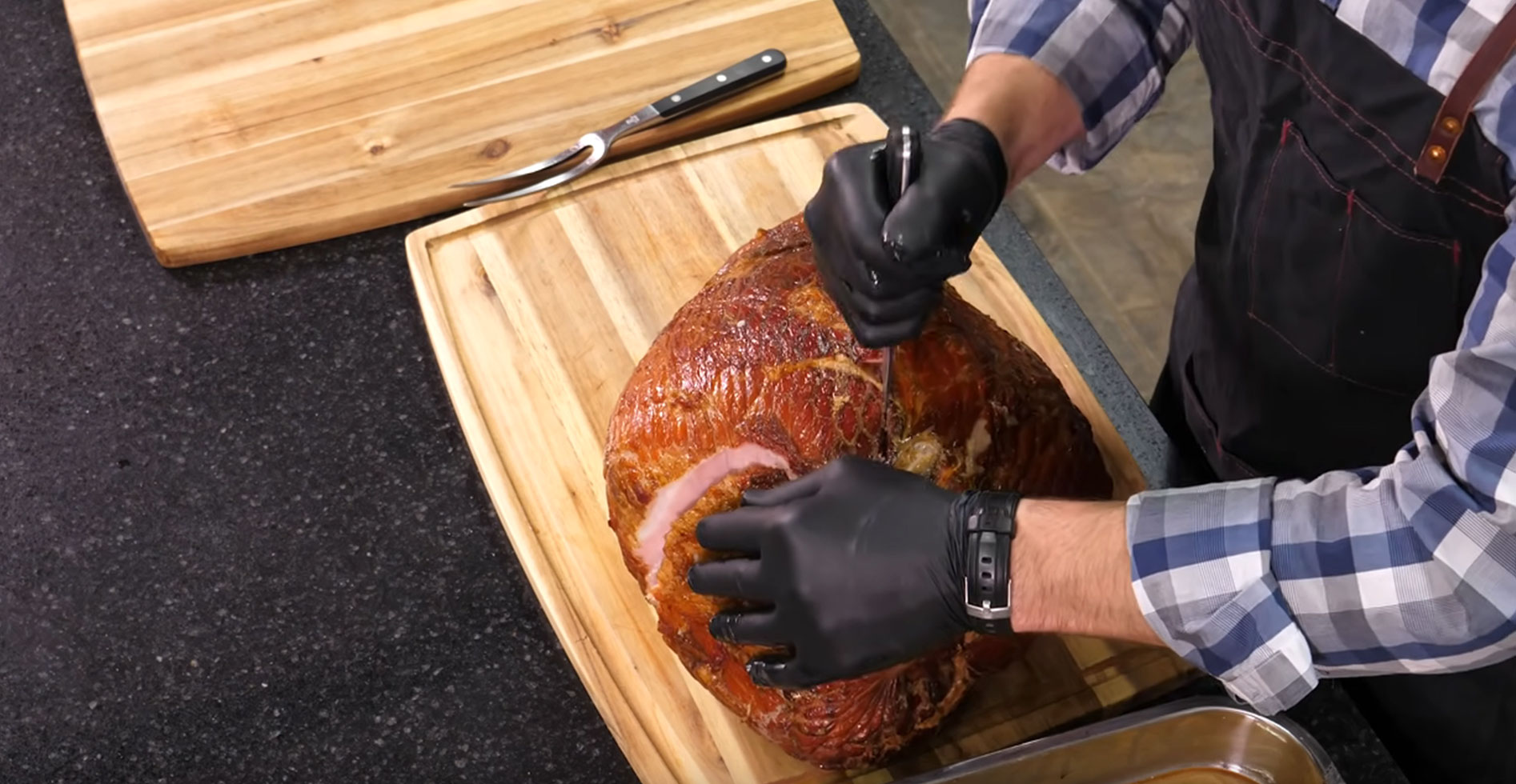 How to carve a bone-in ham
Recipes