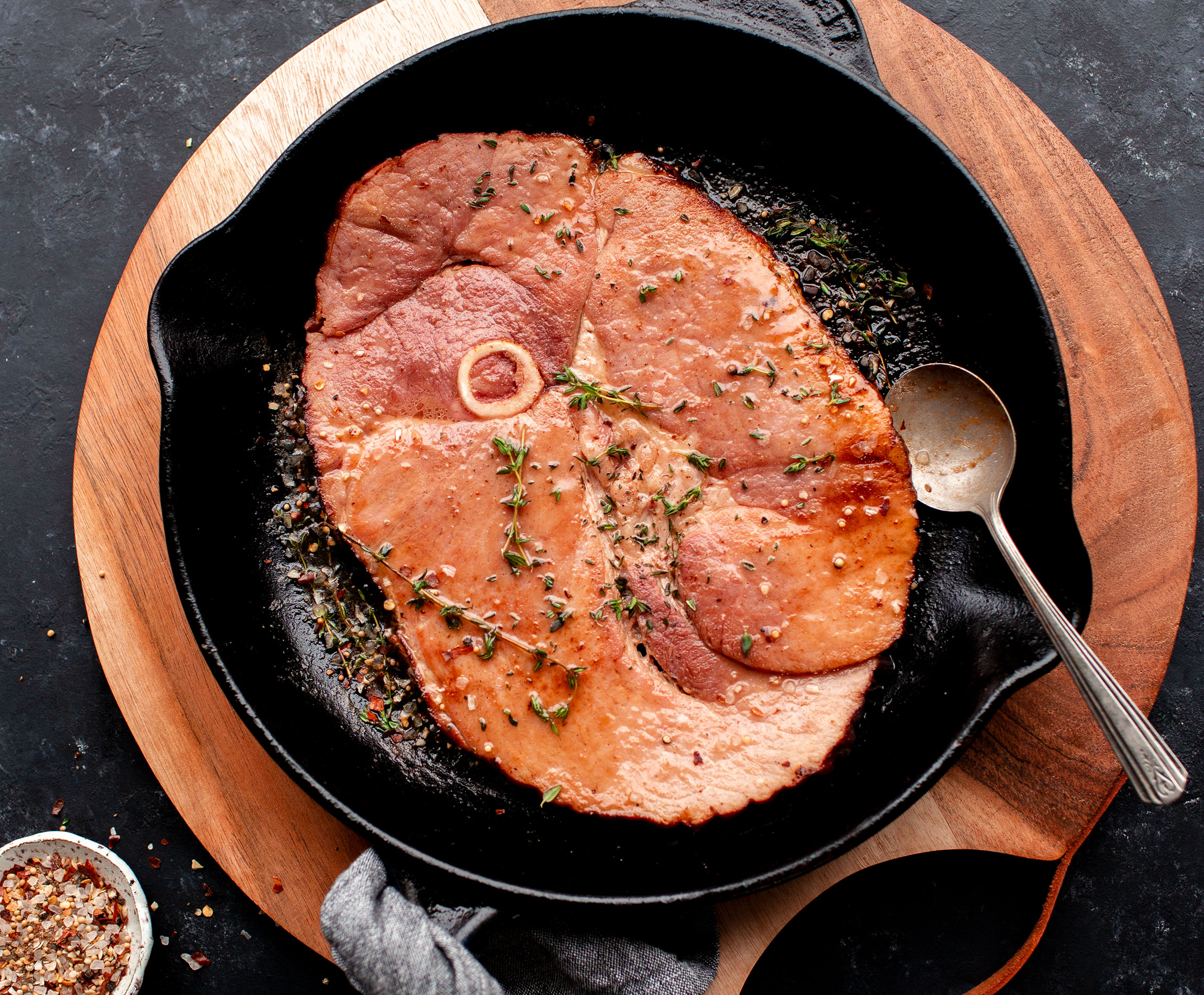 Bone-in or Boneless Ham Steaks
Cooking Tips
You've got all the fixin's for a fantastic feast ready to go. All you need to do is cook that Frick's ham, turkey, bologna or sausage to mouthwatering perfection. Would we leave you in the lurch at a moment like this? Heck no. This is the place to find simple cooking instructions and prep suggestions for pretty much everything we make. Now fire up that oven, stovetop, grill or microwave and get to it!
Bone-in or Boneless Ham Steaks
On the stovetop:
Place ham steak in skillet or griddle on medium heat until heated through. Time may vary, but this usually takes approximately two minutes per side.
In the microwave:
Place ham steak on a microwave-safe plate, cover with paper towel, cook for 30 seconds to 1 minute, depending on microwave power.
On the grill:
Place ham steak over white ash charcoal fire or medium high gas grill setting, turn frequently, and cook until heated through.
More Meat Know-How
Store Finder