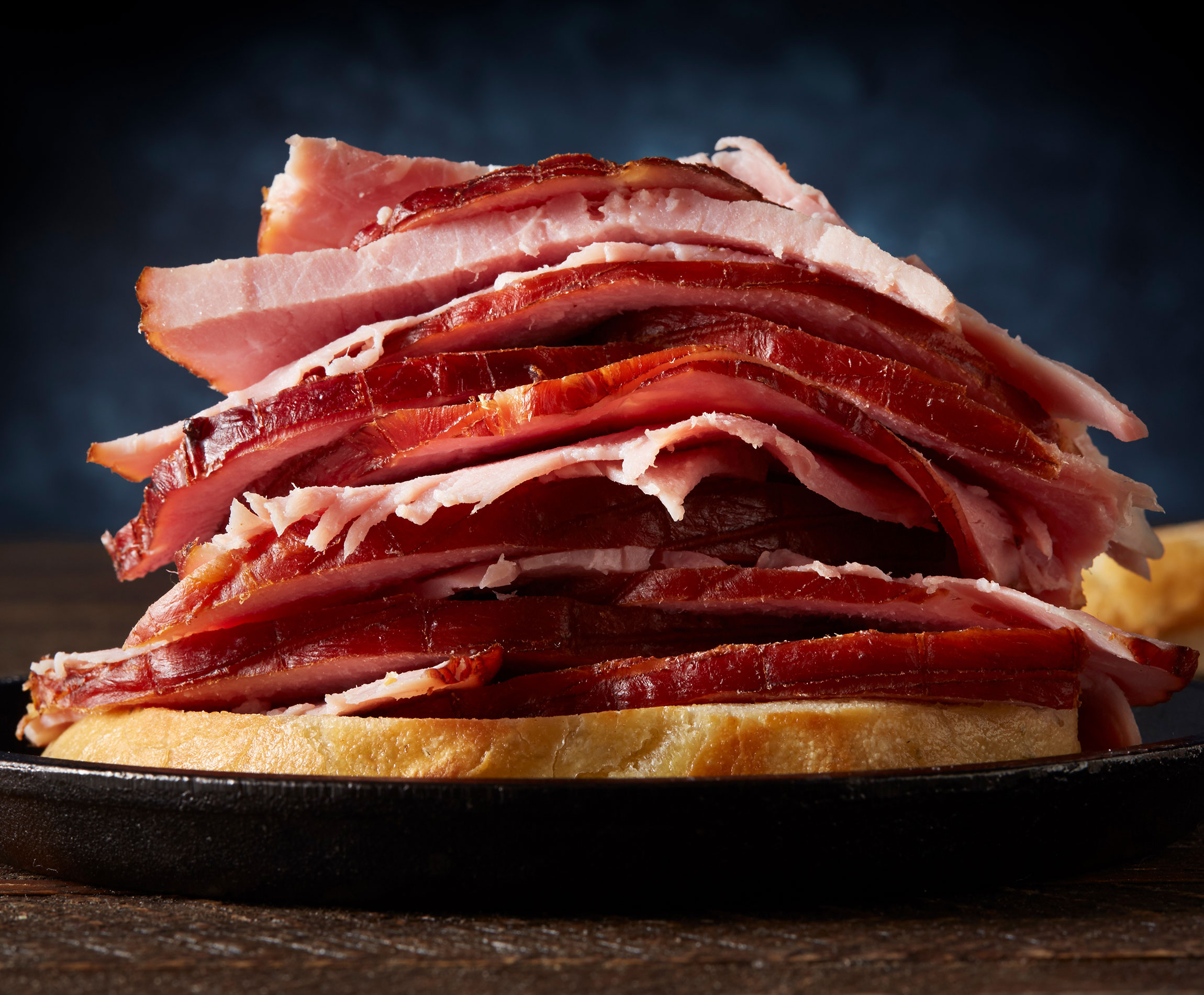 How Much Ham Do You Need?
Buying Tips
There's a ham for every occasion, even if that occasion is just tonight's dinner. But when it comes to satisfying appetites and putting smiles on faces, all hams are not created equal. We're pleased to draw on more than a century in the meat business to offer a little inside info on what to look for when you hit the grocery store in search of the perfect ham.
How Much Ham Do You Need?
The answer to this question comes down to the size of the appetites in question and the number of people you need to feed. Since that first part tends to vary, here are a few examples that'll get you in the ballpark:
A whole bone-in ham (19lbs average weight) serves up to 30 or 40 people. Definitely the right choice for family reunions and other big get-togethers.
A whole boneless ham (6.7lbs average weight) serves roughly 25 people. Same basic idea, plus a boneless ham is a little easier to carve.
A portion bone-in ham (7.5lbs average weight) serves 10 people. Great for dinner parties, or a family dinner with plenty left over for sandwiches and such.
A quarter ham (1.6lbs average weight) serves 6 or 7 people. The way to go for a satisfying family dinner or a week of great sandwiches.
If nothing else, all you need to remember is that a quarter-pound of boneless or a half-pound of bone-in ham serves one adult. Might take a little math to figure out, but it's the tasty kind of math.
More Meat Know-How
Store Finder