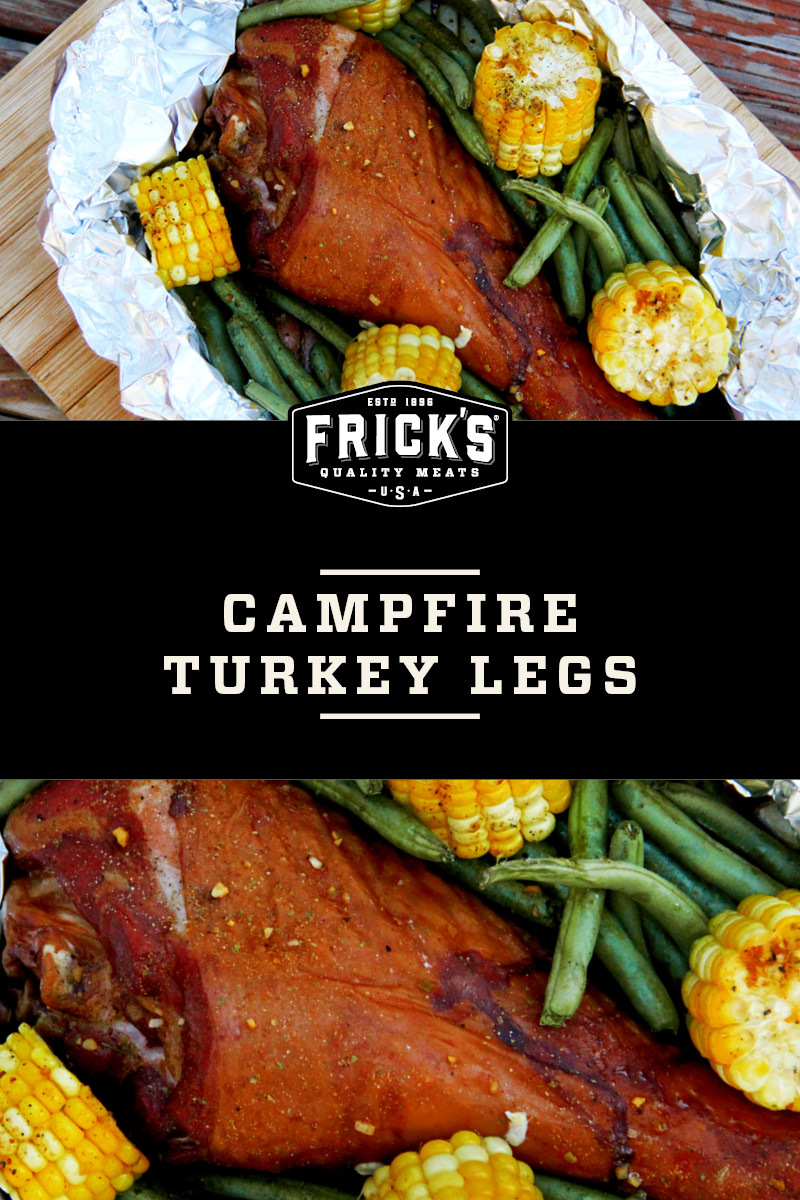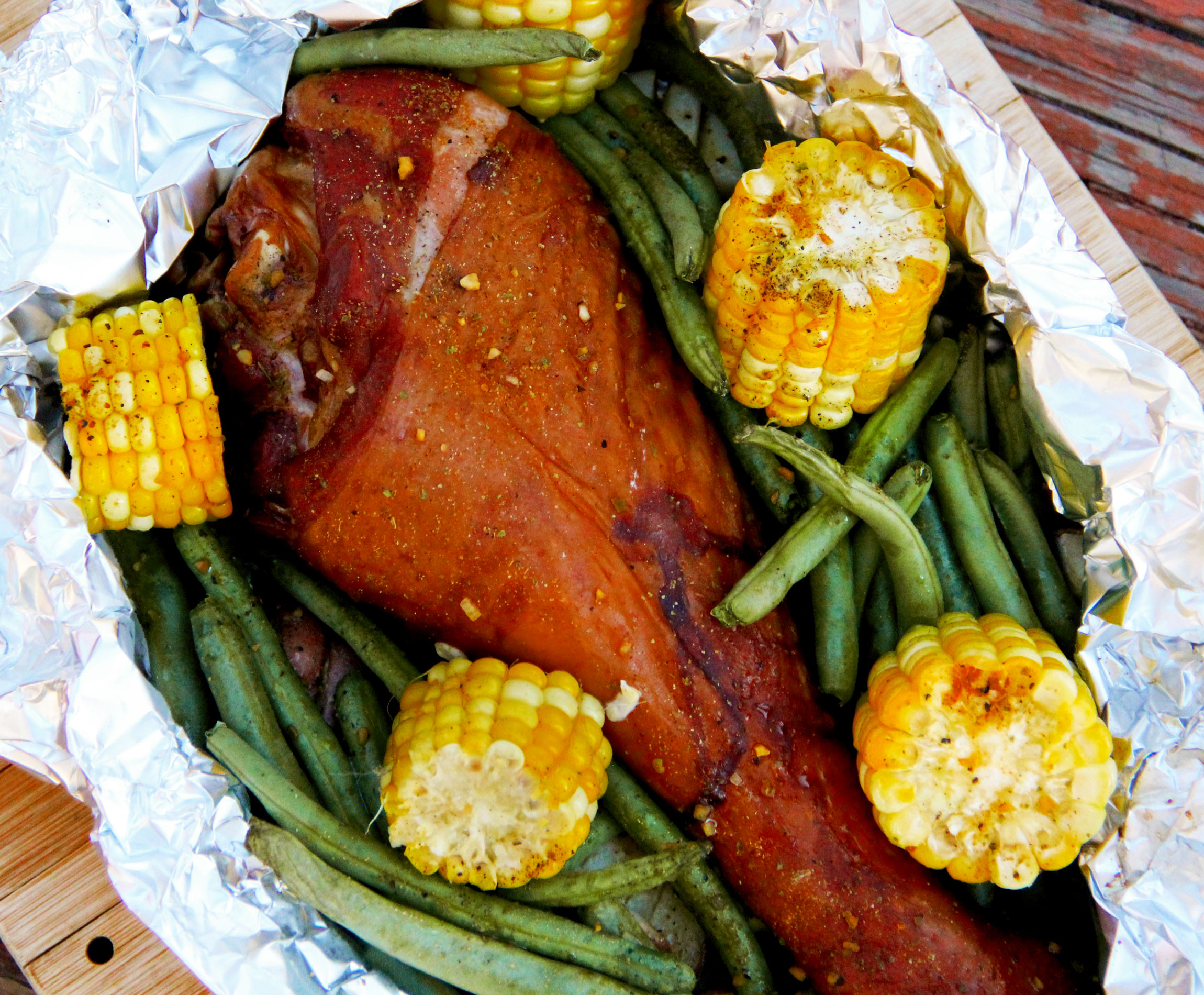 Campfire Turkey Legs
Whether camping or just looking for a simple meal to enjoy in the backyard, this one is ready for the heat. Put it over a fire or on the grill, then marvel at how a few ingredients can offer such great flavor.
View Recipe
Ingredients & Instructions
2 Frick's smoked turkey drums
1/2 – 1 lb. small red potatoes
1 lb. fresh green beans
2 ears sweet corn
Drizzle of olive oil
Grill seasoning of choice
Step 1
Heat a grill to medium heat (approximately 350°F).
Step 2
Chop up some small red potatoes and slice the corn ears horizontally into fourths.
Step 3
Tear off two large pieces of foil, each big enough to wrap around a turkey drum and the sides. Add chopped potatoes to the foil packets, then set a turkey drum on top of each. Next add to the packets some green beans and sliced corn. Generously sprinkle your favorite seasoning on top, then drizzle the ingredients with olive oil and cinch the foil together, wrapping all of the ingredients within.
Step 4
Let sit on the grill for around 45 minutes, or until the potatoes get soft and tender. Remove from grill and enjoy!
Drums are large enough that one foil packet can serve two people (but it's more fun when everyone gets their own).
A Callie Washer of A Sweet Potato Pie creation.
More Recipes
Shop