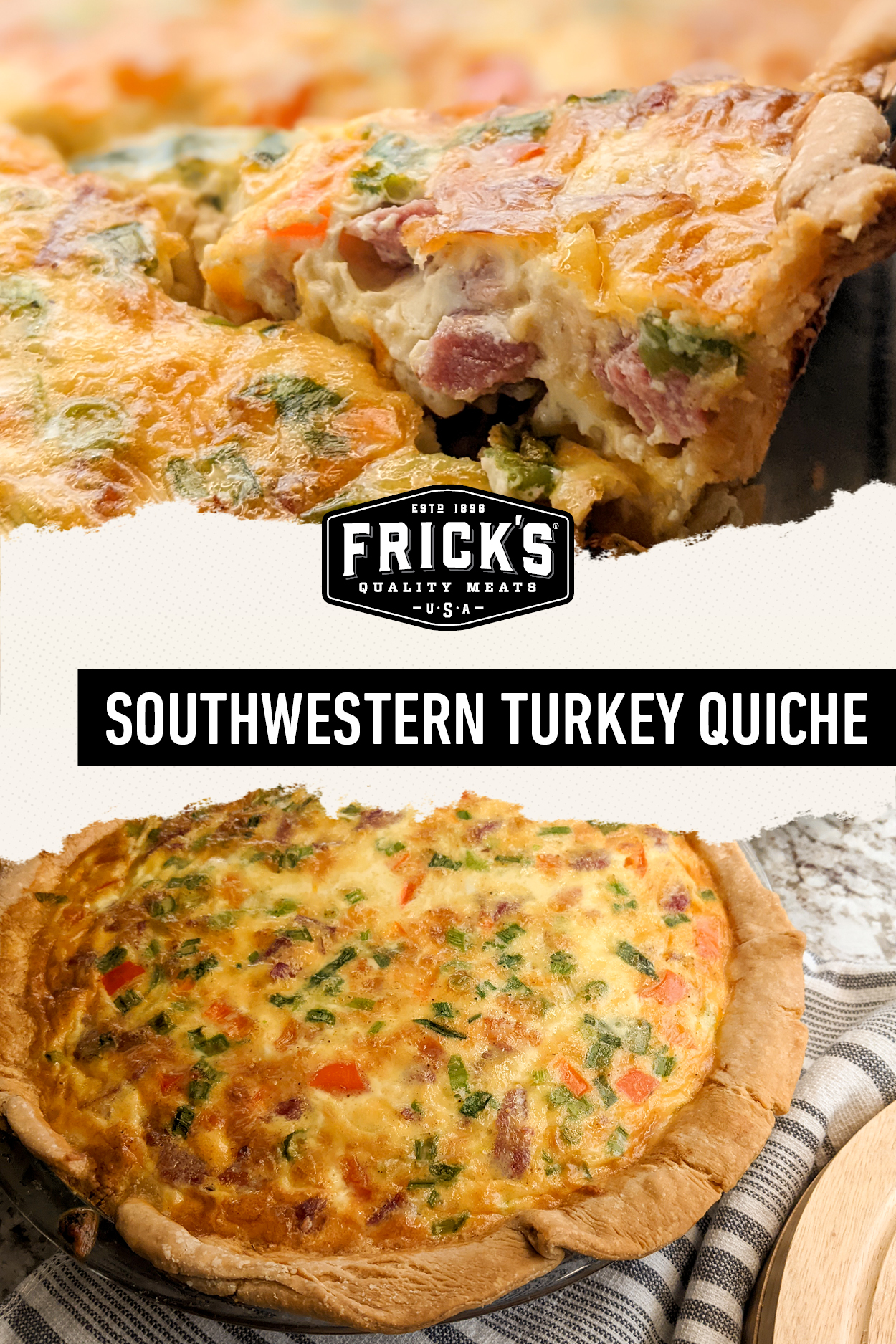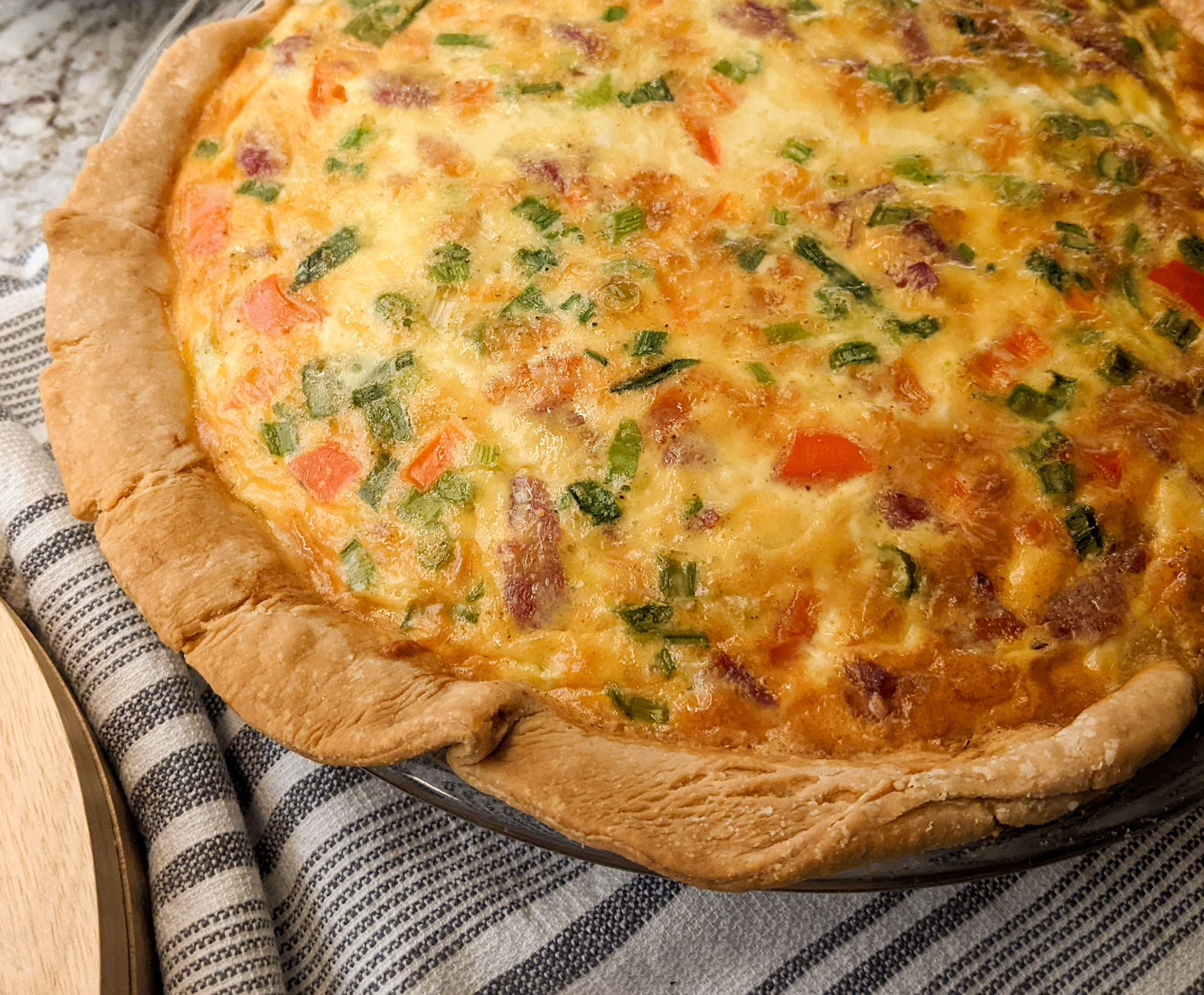 Southwestern Turkey Quiche
Spice up this classic dish with Frick's smoked turkey, a Mexi-cheese blend, onions, and peppers. This dish is not overly spicy, but has just enough kick to bring family members back for more.
View Recipe
Ingredients & Instructions
3/4 cup Frick's smoked turkey, skin removed and diced
2 cup shredded Mexi-cheese (Pepper jack and Cheddar blend), divided
5 eggs
2 cup half and half
1/2 tsp. salt
1/4 tsp. pepper
1-1/2 tsp. ground cumin
2 tbsp. green onion, thinly sliced
2 tbsp. red bell pepper, chopped
1/4 tsp. hot sauce
1 ready-to-bake deep dish pie crust, thawed
1/2 tbsp. butter, melted
Step 1
Preheat oven to 350°F.
Step 2
Prick thawed pie crust all over and lightly butter bottom of crust. Bake for 10 minutes at 350°F until just set. Remove from oven and cool.
Step 3
Add eggs to large bowl and whisk until light and fluffy. Whisk in half and half, hot sauce, salt, pepper, and cumin.
Step 4
Place pre-baked pie crust on cookie sheet (in case there's spillover). Fill crust with 1-1/2 cup Mexi-cheese, diced turkey, red pepper, and green onion. Pour filling over mixture in crust. Top with remaining 1/2 cup Mexi-cheese.
Step 5
Bake at 350°F for 60 minutes on cookie sheet or until center of quiche is set. Remove from oven and allow to sit for 5-10 minutes before serving.
Recipe developed for Frick's Quality Meats by the East Central College Culinary Arts Program.
More Recipes
Shop