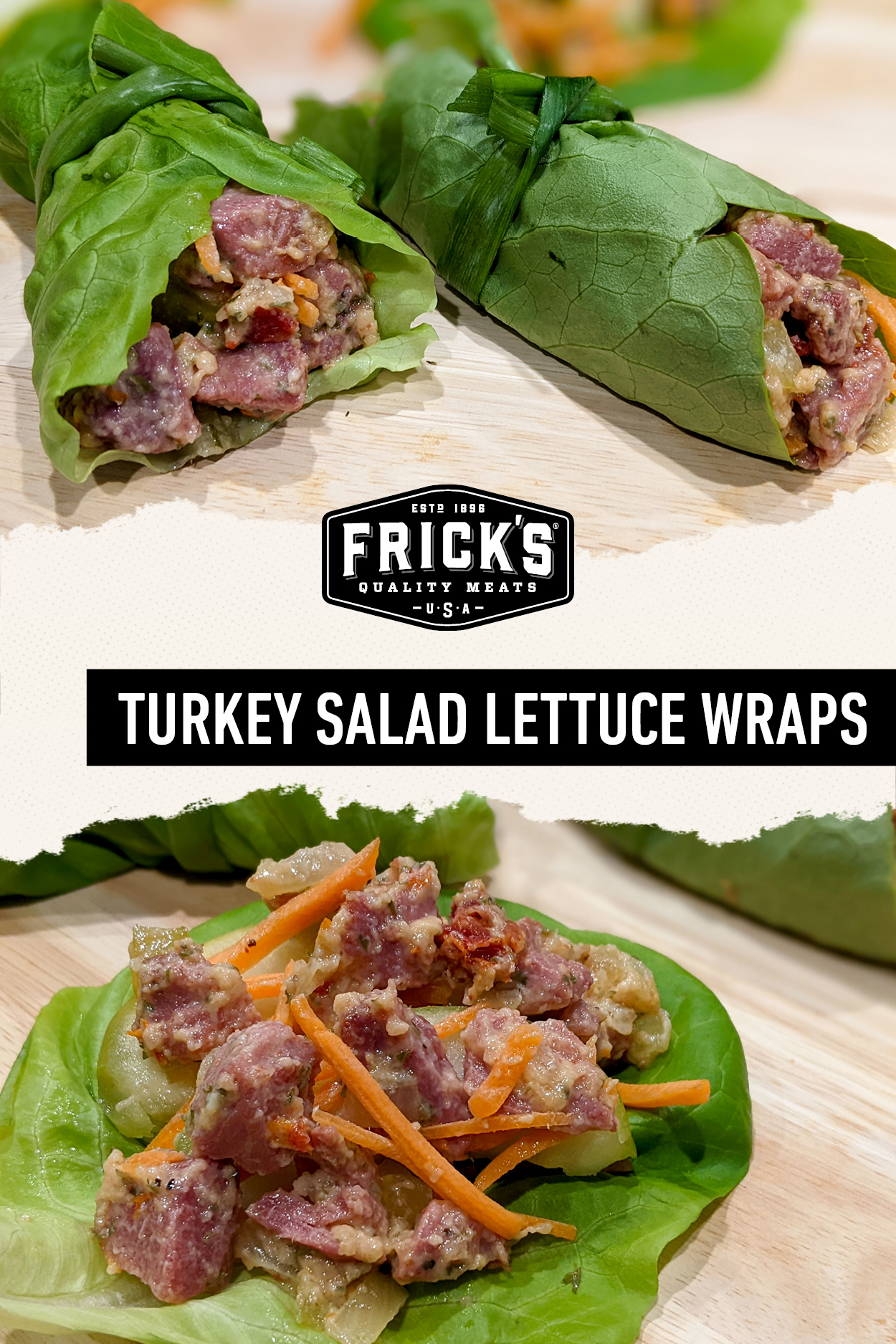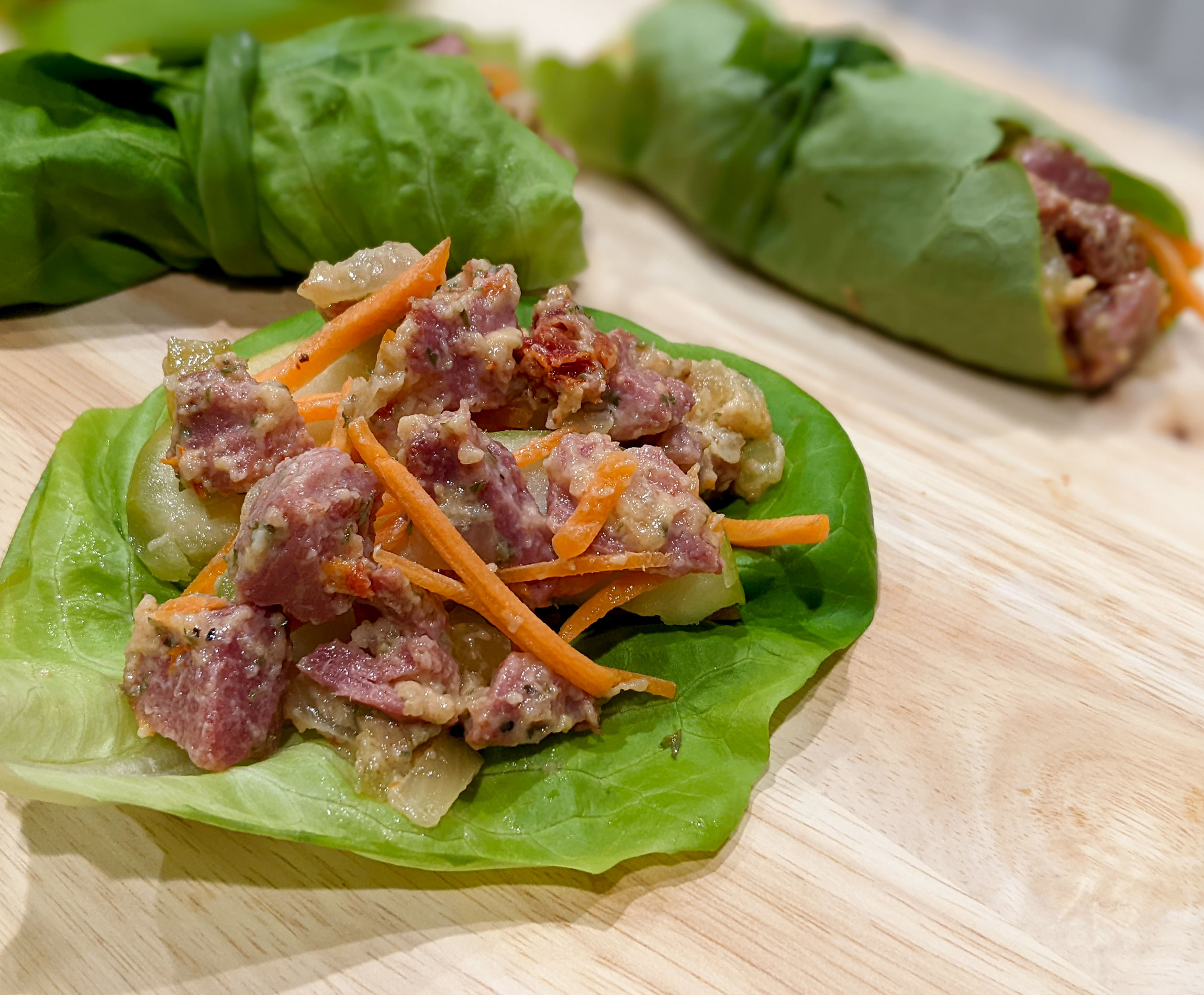 Turkey Salad Lettuce Wraps
Fresh and healthy, this menu item is gluten free and fun to assemble. The combination of crispy veggies and Frick's smoked turkey gives great flavor and crunch to this recipe.
View Recipe
Ingredients & Instructions
1-1/2 cup Frick's smoked turkey, cut into 1/2-3/4″ cubes
3/4 cup coconut milk, divided
1 Tbsp. cornstarch
2 Tbsp. finely chopped yellow onion
2 Tbsp. finely chopped celery
4 tsp. lemon juice
1 Tbsp. chopped sun-dried tomatoes
1/2 tsp. salt
1/4 tsp. black pepper
1/2 tsp. hot sauce, check label to ensure gluten free
1 Tbsp. finely chopped parsley
1 head Bibb lettuce
1/4 cup shredded carrots
1 honey crisp apple, thinly sliced
Green onions, optional – to tie wrapped leaves together
Step 1
In a saucepan, over medium heat, combine turkey and 1/2 cup of coconut milk.
Step 2
Combine remaining 1/4 cup coconut milk with cornstarch and add to skillet. Heat, stirring gently, until mixture begins to thicken.
Step 3
In a separate bowl, combine onion, celery, hot sauce, salt, pepper, lemon juice, and sun-dried tomatoes. Stir into turkey mixture in skillet.
Step 4
Heat on low until all liquid is reduced, 3-5 minutes. Remove from heat and stir in chopped parsley.
Step 5
Place mixture in bowl and refrigerate until chilled, approx. 45 minutes.
Step 6
To assemble wraps: Rinse and shake or spin dry lettuce leaves. Place one lettuce leaf on a plate. Top with 3-4 slices of apple, 1 tbsp. shredded carrots and 1/3 cup turkey mixture. Repeat. Serve open face or use green onion stem to tie bundle shut. Makes 8 Wraps.
Recipe developed for Frick's Quality Meats by the East Central College Culinary Arts Program.
More Recipes
Shop