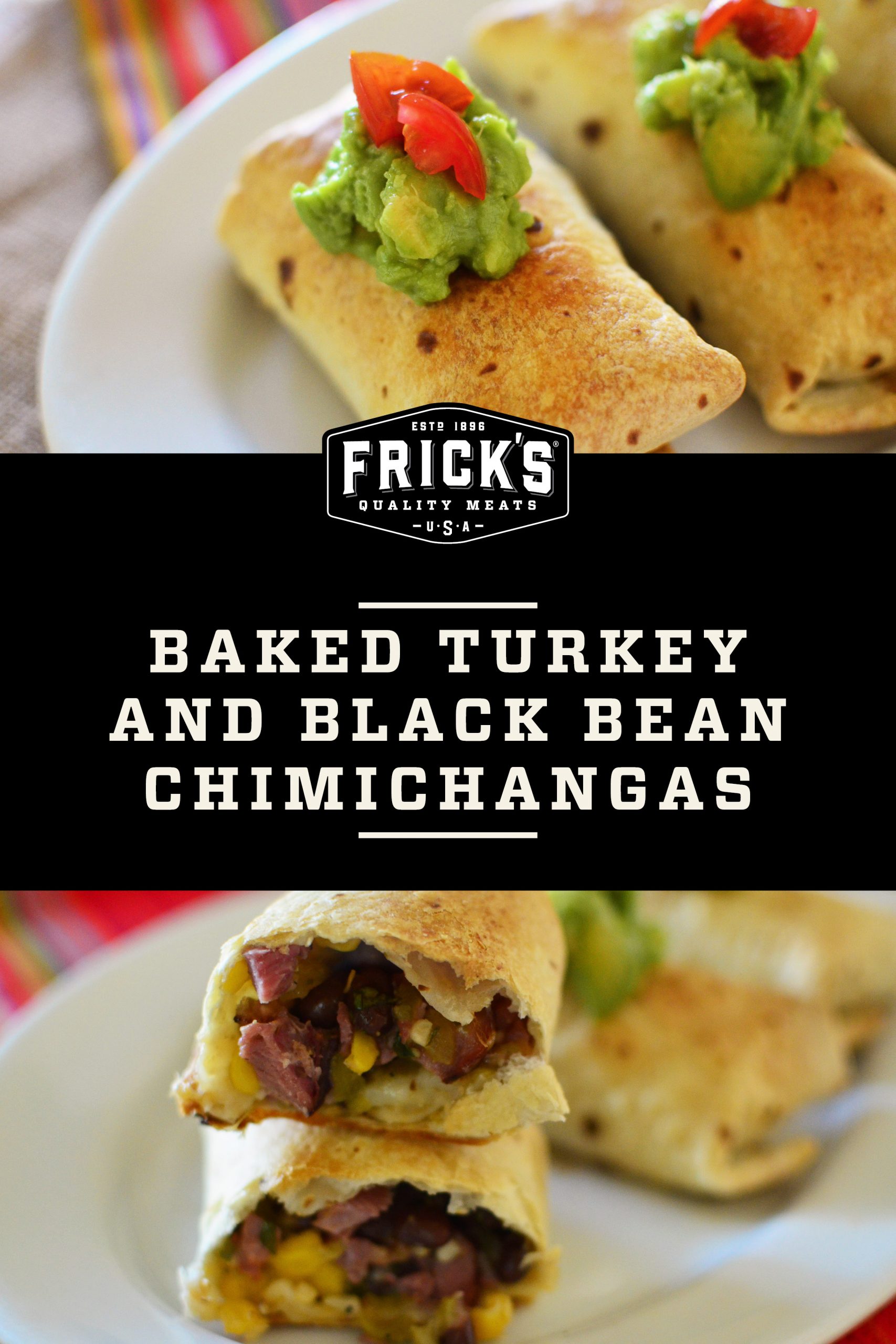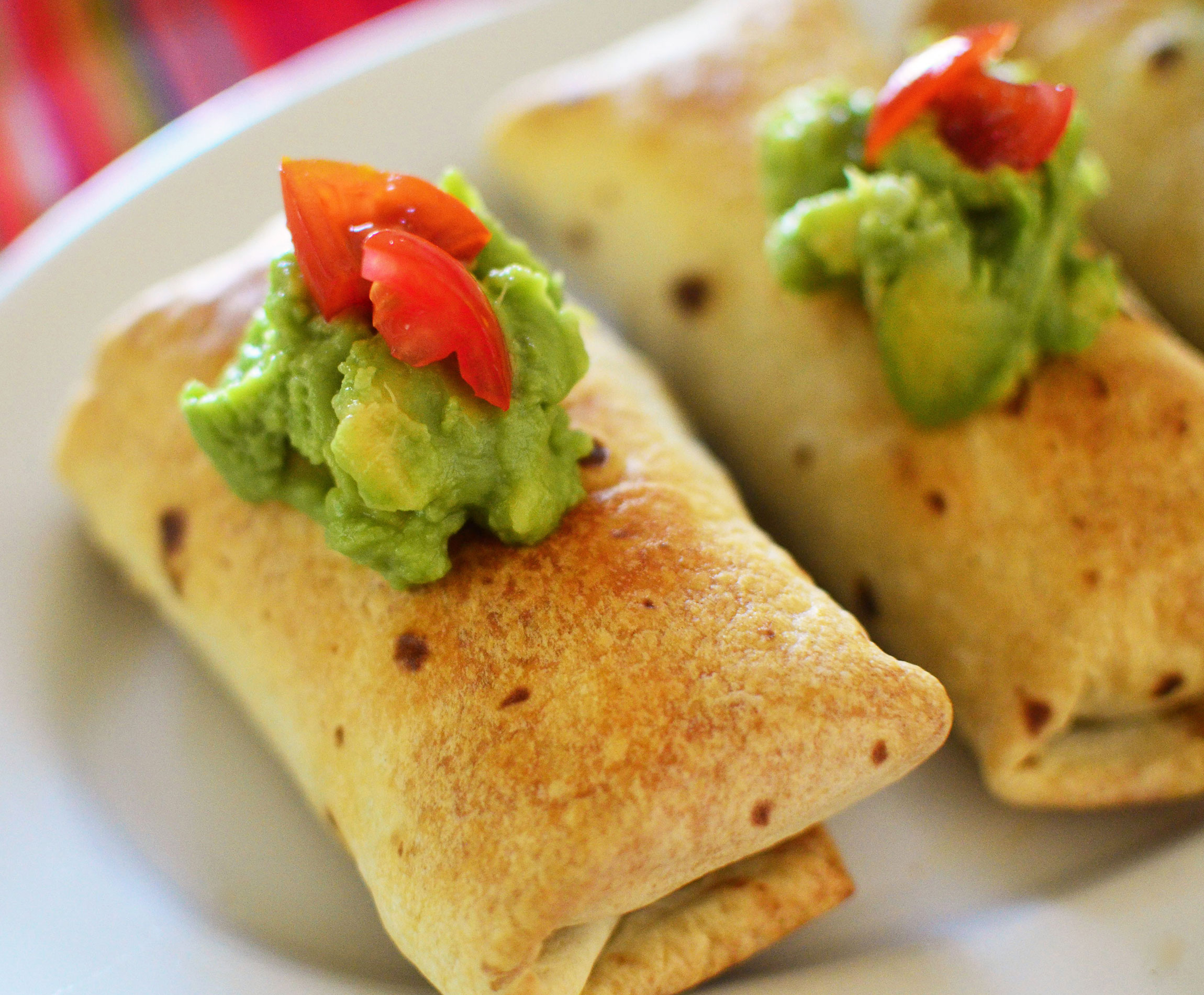 Baked Turkey & Black Bean Chimichangas
Not just fun to say, chimichangas are fun to make too, and oh my are they delicious when made with smoked turkey filling.
View Recipe
Ingredients & Instructions
• 1 Frick's turkey drum
• 1 15 oz can black beans, rinsed and drained
• 1 4 oz can green chilies
• ½ can (or about ½ cup) canned corn (or frozen corn, thawed)
• ¼ cup salsa verde
• ½ tsp kosher salt
• ¼ cup pepper
• 1 tsp cumin
• 2 tsp minced garlic (2 cloves)
• 2 Tbsp chopped fresh cilantro
• 1 cup shredded Mexican blend cheese
• 10 8-inch, soft-taco-size flour tortillas
• 2 Tbsp butter, melted
Step 1
Preheat oven to 400°F. Lightly spray a cookie sheet with cooking spray. Set aside.
Step 2
Cut turkey meat from bone, then cut into smaller pieces. Place in a large bowl.
Step 3
Add beans, green chilies, corn, salsa, salt, pepper, cumin, garlic, and cilantro and stir to combine.
Step 4
Place about ⅛ cup filling onto each tortilla. Roll up tortilla once from bottom, fold in sides, then roll up remaining from bottom. Place seam-side down, onto prepared cookie sheet.
Step 5
Brush each chimichanga with melted butter and bake for 25 minutes, or until chimichangas are crispy and golden-brown. Serve with your favorite toppings. Enjoy!
An Erin with Simple Sweet & Savory creation.
More Recipes
Shop