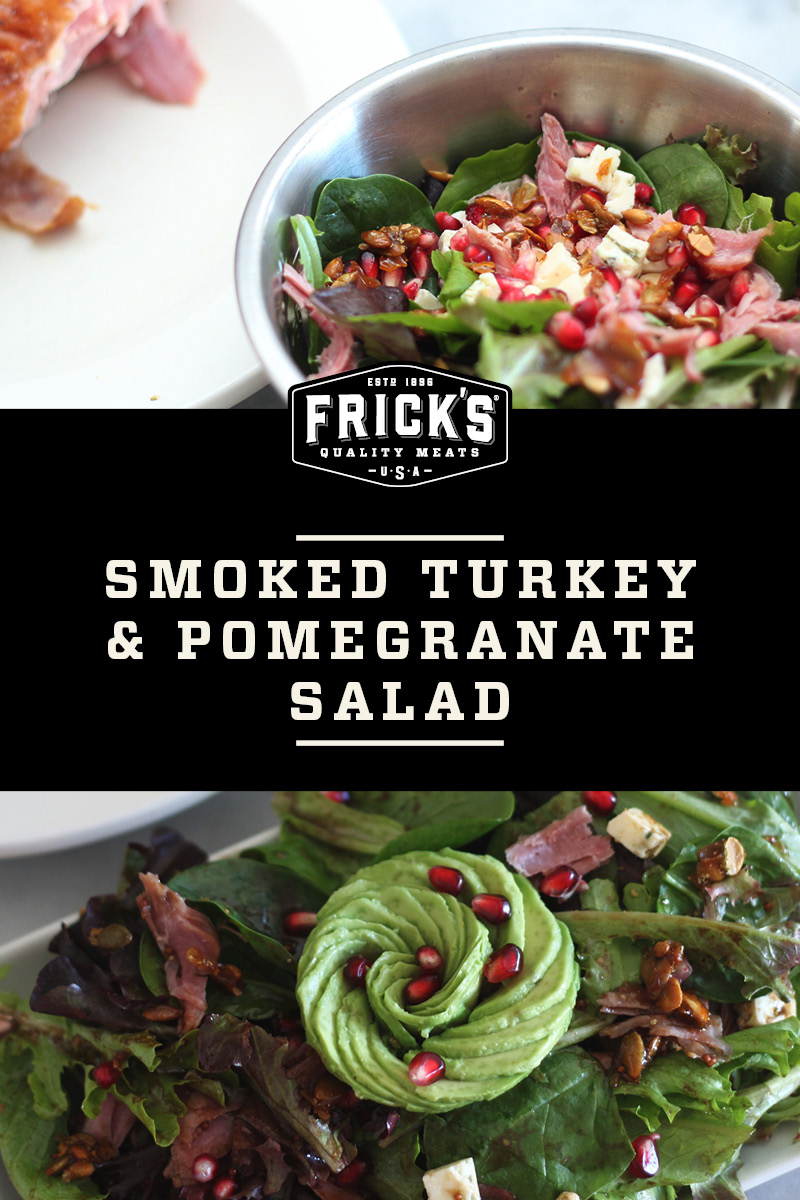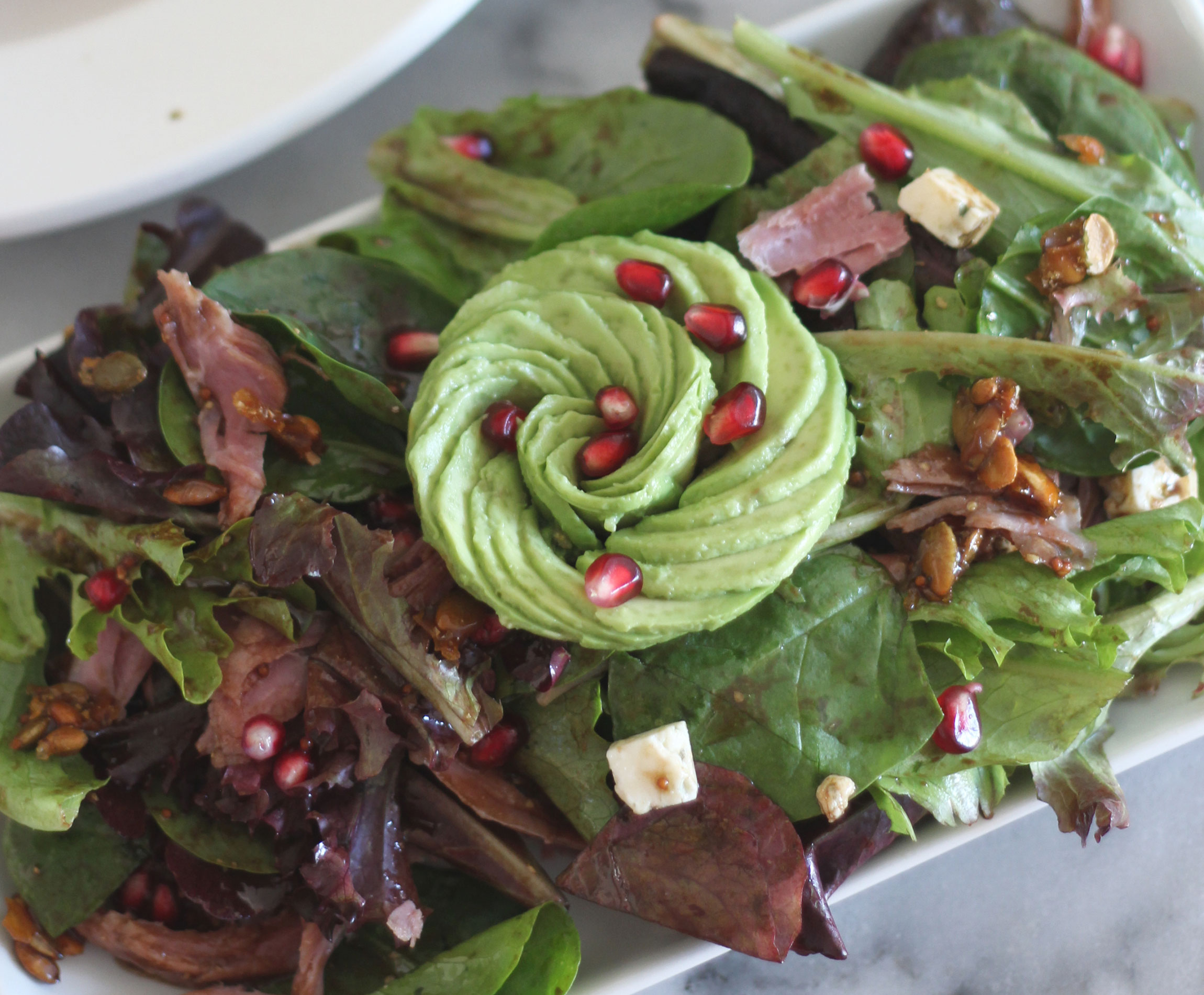 Smoked Turkey & Pomegranate Salad
This salad is ready to be served as lunch, a side dish, or a light dinner. With avocado, pomegranate, turkey and pepitas, the dish gives plenty of Fall/Winter vibes, packs a lot of nutrients and has a variety of textures.
View Recipe
Ingredients & Instructions
4 cups mixed greens
1 cup Frick's smoked turkey drum (meat from bone, chopped)
1/2 avocado
1/4 cup pomegranate arils
1/4 cup crumbled blue cheese or gorgonzola
1/8 cup caramelized pepitas
1/4 cup extra virgin olive oil
2 tablespoons balsalmic vinegar
1 tablespoon deli mustard
Note: If pepitas are not readily available, try substituting with a caramelized nut, such as pistachio or hazelnut.
Step 1
Toss greens with smoked turkey, blue cheese, half of the pomegranate seeds and half of the pepitas.
Step 2
In a cup, mix olive oil, balsamic vinegar and deli mustard. Pour over greens.
Step 3
Serve with avocado, remaining pomegranate seeds and pepitas on top.
A creation by Jessa of Sparkle Living Blog
More Recipes
Shop