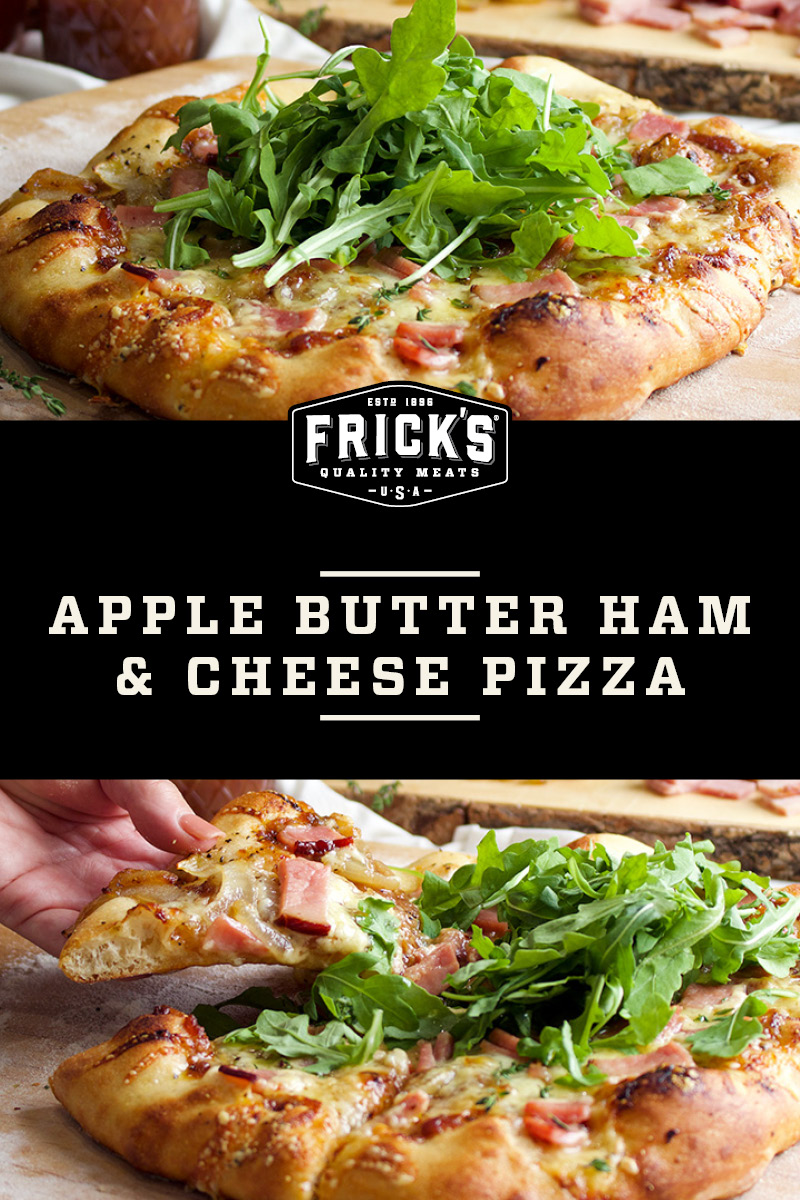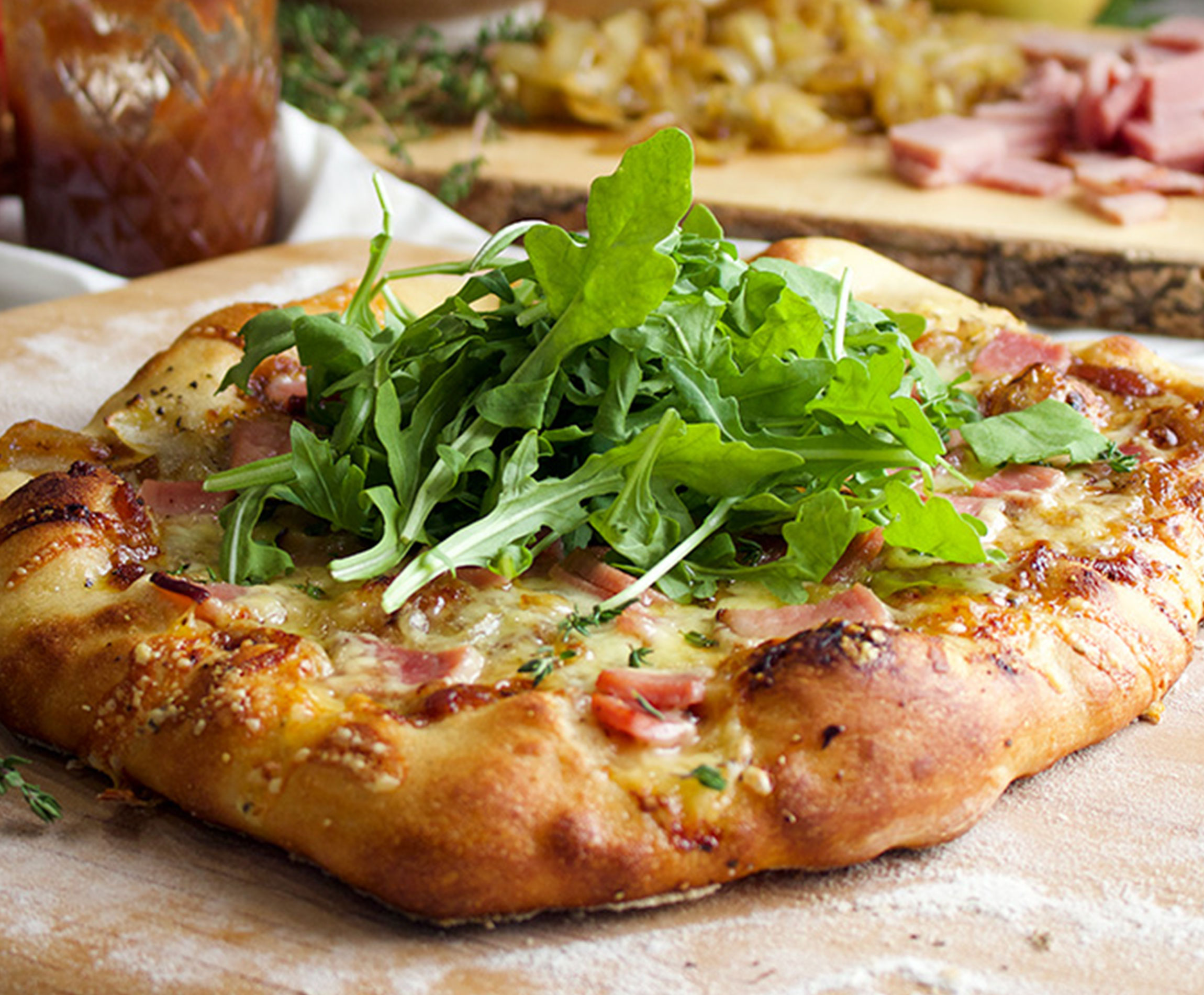 Apple Butter Ham & Cheese Pizza
You can't get a pizza like this delivered. With gooey cheese and apple butter as the sauce, it's worth the effort to make it at home.
View Recipe
Ingredients & Instructions
20 oz Frick's ham, diced (~4 cups)
~48 oz of pizza dough (for four 12" pizzas), at room temperature
Salt and ground black pepper
1/3 cup extra virgin olive oil
2 large yellow onions, peeled and cut into 1/4-inch slices
1 – 2 tsp crushed red pepper
3/4 cup apple butter
16 oz sharp white cheddar cheese, grated
4 tsp chopped fresh thyme
~6 cups fresh arugula
Step 1
Caramelize onions: Heat 1 tbsp olive oil in a skillet set over medium heat. Add the sliced onions, sprinkle with a bit of salt & pepper (about 1/2 tsp of each), and cook, stirring occasionally, until the onions are a deep golden brown, ~15 min. Scoop the onions onto a plate and let cool to room temperature.
Step 2
Place a baking stone on a rack set in the center of your oven, or use an overturned rimmed baking sheet on the lowest oven rack, and preheat the oven to 500°F.
Step 3
Use your fingers to press and stretch a 12 oz portion of dough into a 12" circle and lay the dough on a parchment paper covered pizza peel or open sided cookie sheet.
Step 4
Brush the crust with a bit of olive oil, coating the entire surface with a thin layer. Sprinkle with a pinch of crushed red pepper and a few shakes of ground black pepper. Spread about 3 tbsp apple butter over the crust, leaving about 1" of dough around the circumference of the pizza. Sprinkle about 1/4 of the caramelized onions over the apple butter, then sprinkle 1/4 of the grated cheese over the onions, followed by 1/4 of the diced ham.
Step 5
Slide pizza into the oven. Bake for 10-12 min., until the crust is golden and the cheese is bubbly.
Step 6
Remove the pizza from the oven and sprinkle with 1 tsp of fresh thyme. Top with 1-1/2 cups of arugula, slice and serve.
Repeat with remaining dough and pizza toppings.
A Rebecca Blackwell of A Little and a Lot creation.
More Recipes
Shop