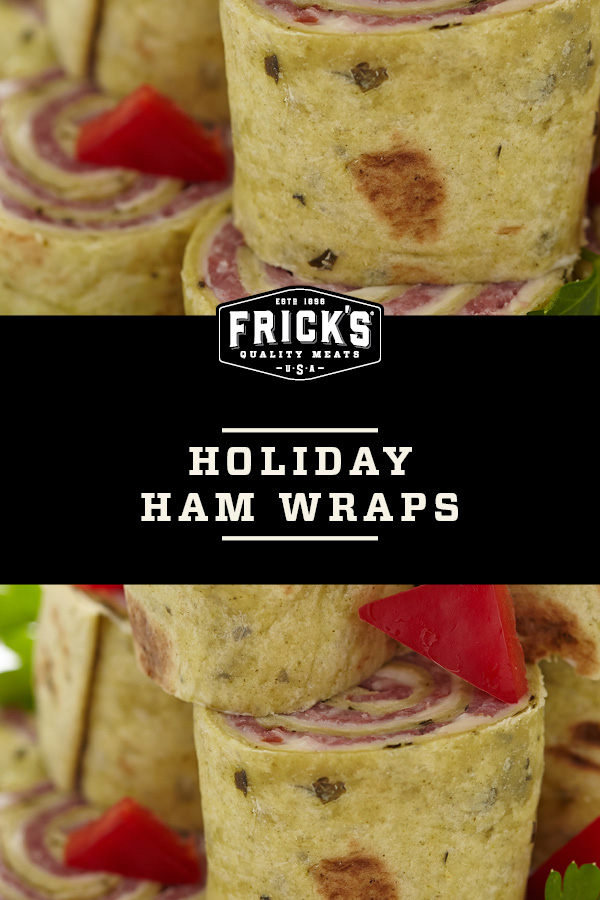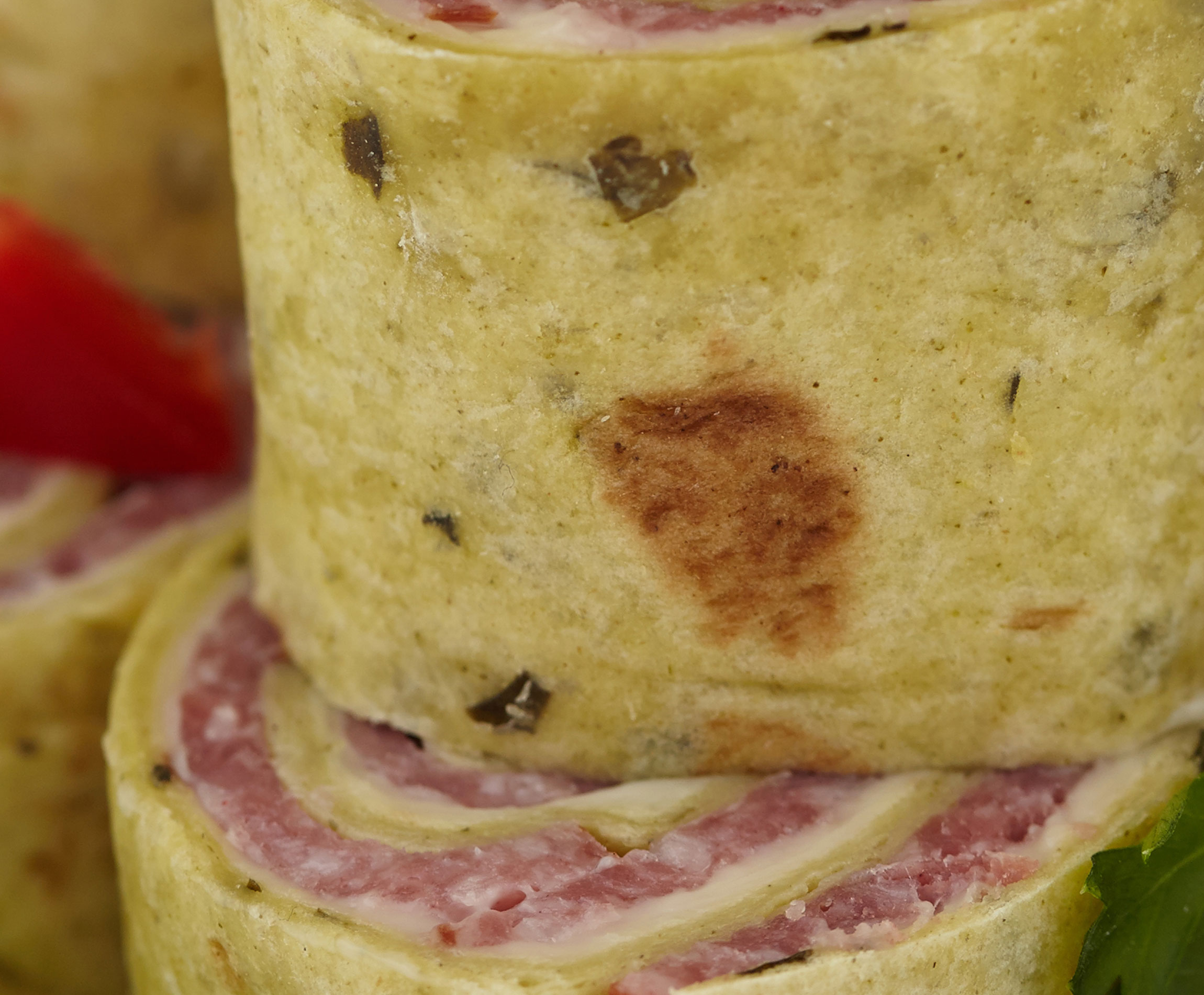 Holiday Ham Wraps
You've had ham for the holidays, but have you had it like this? Let nothing go to waste and ham the holidays up with these delicious and festive treats.
View Recipe
Ingredients & Instructions
1 lb. Frick's Bone-In Ham (Boneless can also be used)
6 ounces cream cheese, whipped
1 cup shredded sharp cheddar cheese
1/2 cup red bell pepper, sliced into thin strips
6 6-inch spinach flour tortillas
Step 1
Slice ham into 1/2-inch wide strips, 5 inches in length.
Step 2
Spread a thin layer of cream cheese over surface of tortilla. Sprinkle 1/6 of shredded cheese over cream cheese, distributing evenly.
Step 3
Place 2 strips of ham side by side along bottom third of tortilla. Add two strips of red pepper on top of the ham. Fold lower tortilla edge over contents, and roll very tightly.
Step 4
Cut into 1-inch pinwheels. Stack pinwheels in rings one on top of another, decreasing size of each ring until reaching top of tree. Garnish with cranberries, or star-shaped cutouts of pepper.
More Recipes
Shop