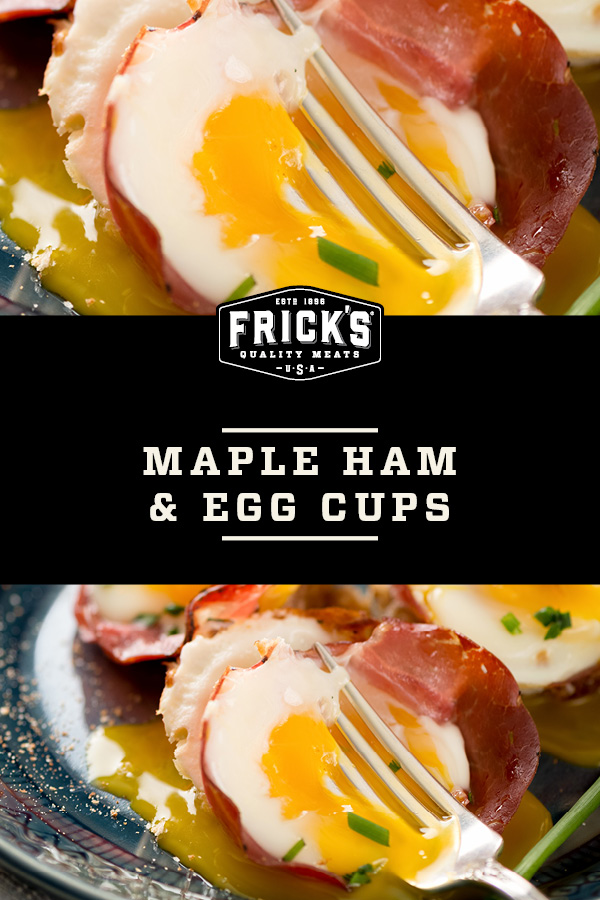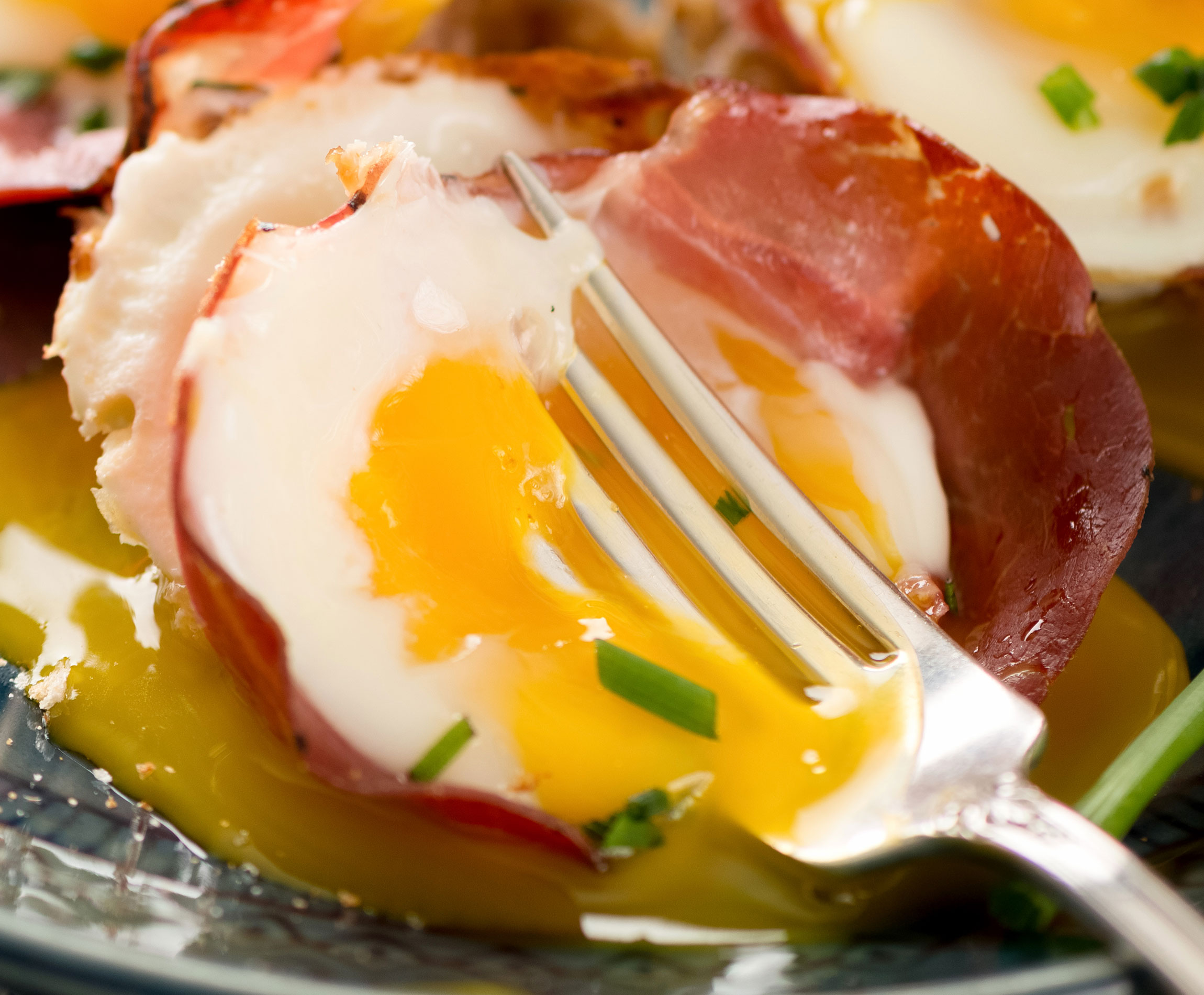 Maple Ham & Egg Cups
Eggs sometimes need a little love. Show them that love by hugging them with our ham slices. We promise they'll love you back.
View Recipe
Ingredients & Instructions
6 slices of Frick's ham
6 eggs
1 Tbsp. maple syrup
1 Tbsp. butter, melted
1 tsp. butter (cut in to 6 pieces)
Salt and pepper to taste
Optional – herbs, cheese, onions, diced veggies, etc.
Step 1
Preheat oven to 400°F.
Step 2
Brush inside of muffin tins with melted butter. Line each tin with a piece of ham.
Step 3
Pour 1/2 tsp. of maple syrup over each piece of ham. Add a dab of butter then crack one egg in each tin. Season.
Step 4
Bake for 18-22 minutes (bake a little less for a softer yolk). Remove from oven.
Step 5
Twist ham cups gently to loosen from tins. Serve with toast, English muffins, or biscuits.
More Recipes
Shop