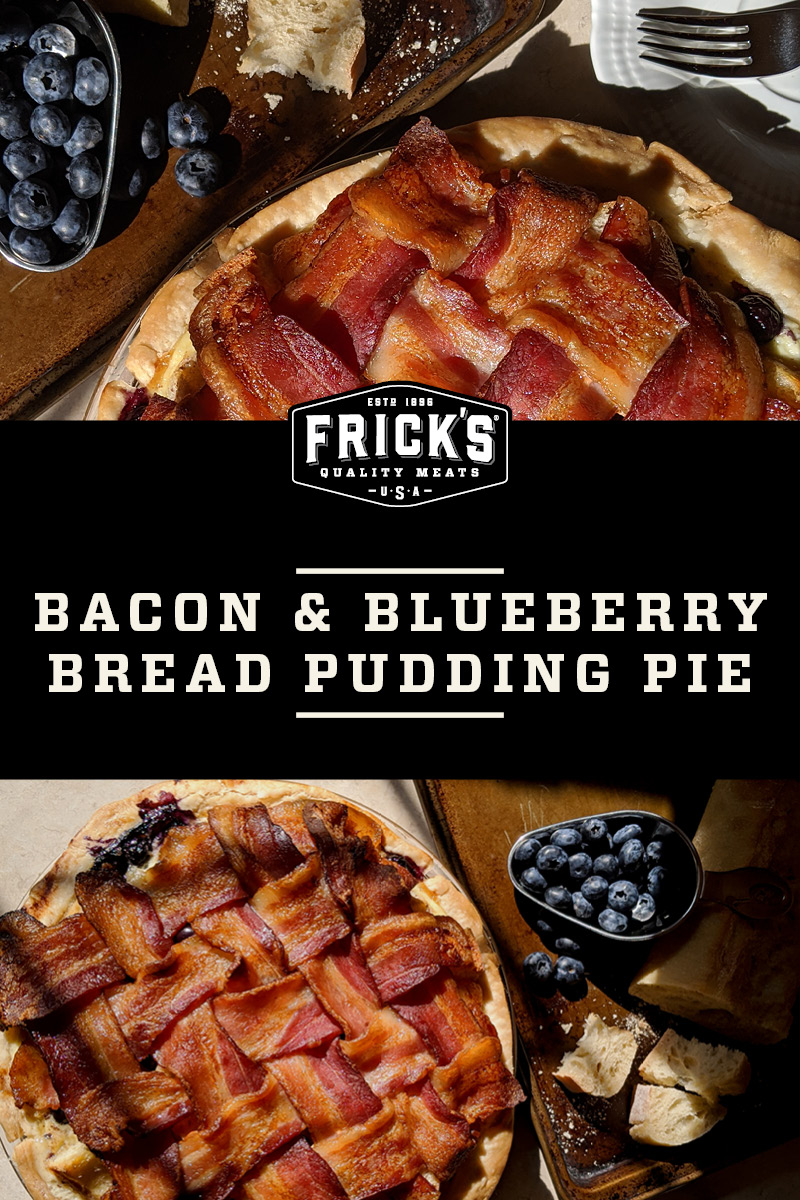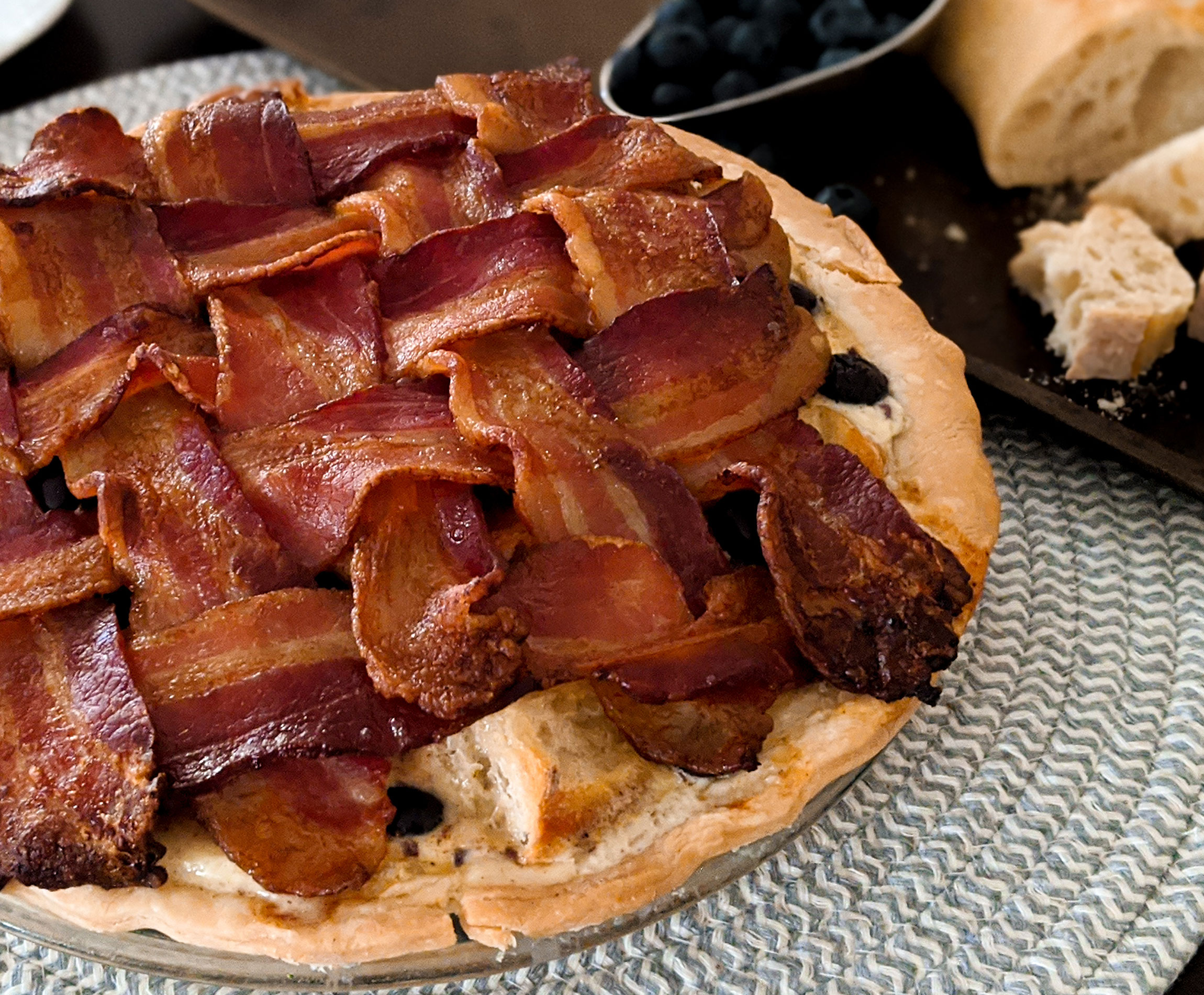 Bacon & Blueberry Bread Pudding Pie
Is it breakfast? Is it dessert? Who cares — it's bacon! For all who enjoy a good sweet and savory combination, this is one for the recipe books.
View Recipe
Ingredients & Instructions
• 10 strips Frick's Applewood smoked bacon
• 8 – 10 oz day old or lightly toasted French bread, cubed
• Pie dough (for 9" round pie crust)
• 1 cup blueberries
• 3 eggs
• 1 pint heavy whipping cream
• 3/4 tsp. vanilla extract
• 1 cup granulated sugar
• 1-1/2 tsp. cinnamon
• Salt
Step 1
Preheat oven to 415°F and cover lipped baking sheet with foil.
Step 2
On the sheet, lay parallel 5 strips of bacon. Then, starting in the center and working your way out, take 5 more bacon strips and weave them together with the initial strips to form a lattice. Then bake for 20 min.
Step 3
While the bacon cooks, line a 9" pie pan with your pie dough, then fill the pan with bread cubes. In a large bowl, whisk together eggs, heavy whipping cream, vanilla extract, sugar, cinnamon, blueberries and a dash of salt. Once thoroughly combined, pour the mixture over the bread cubes. Try to spread out the mixture evenly.
Step 4
Remove the bacon from the oven and lower the oven temp. to 350°F. Using two spatulas, carefully lift bacon lattice and place it over the bread pudding pie. Put the pie in the oven and bake for 60 min.
Step 5
Remove from oven and let rest for 10 min. Serve warm.
More Recipes
Shop