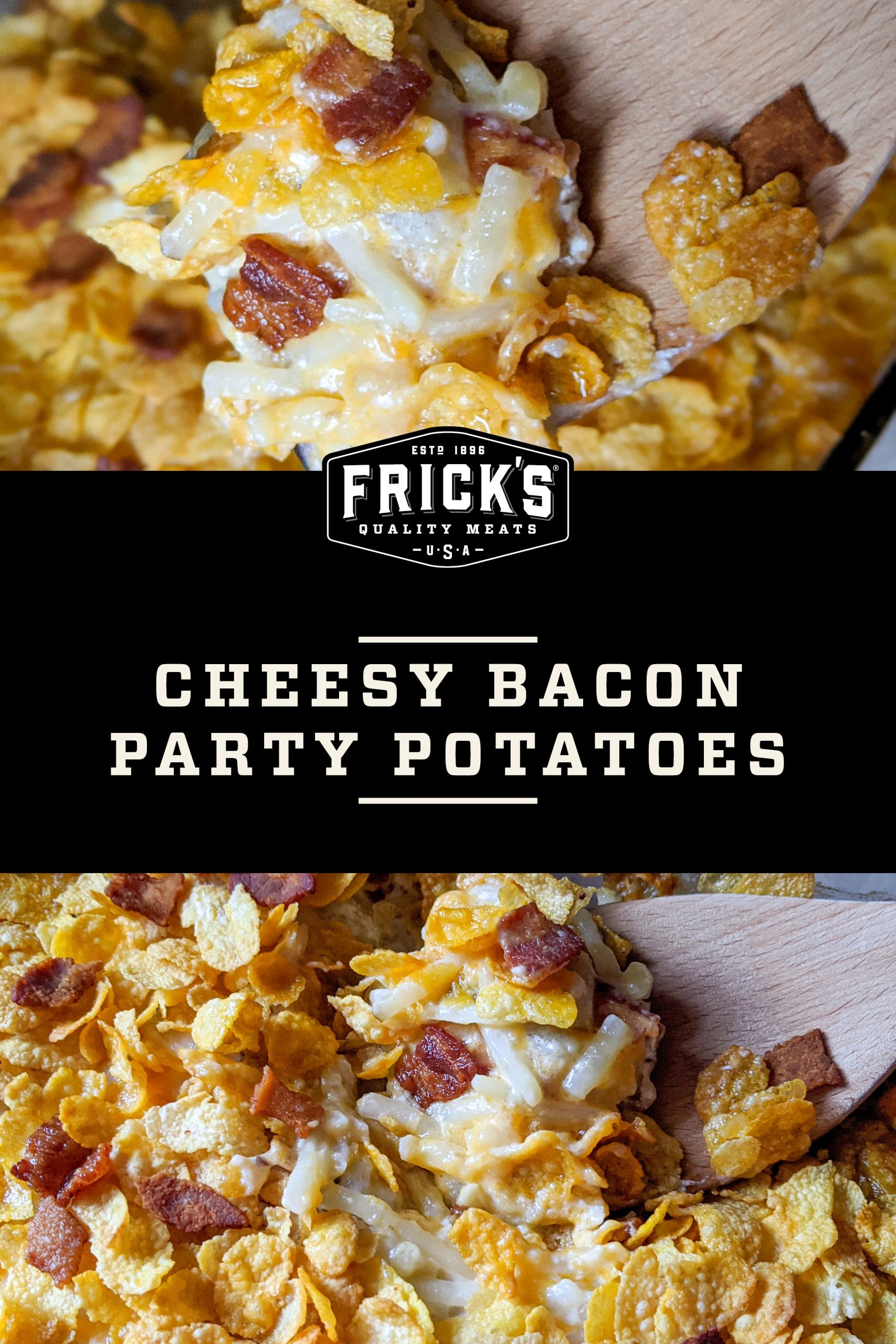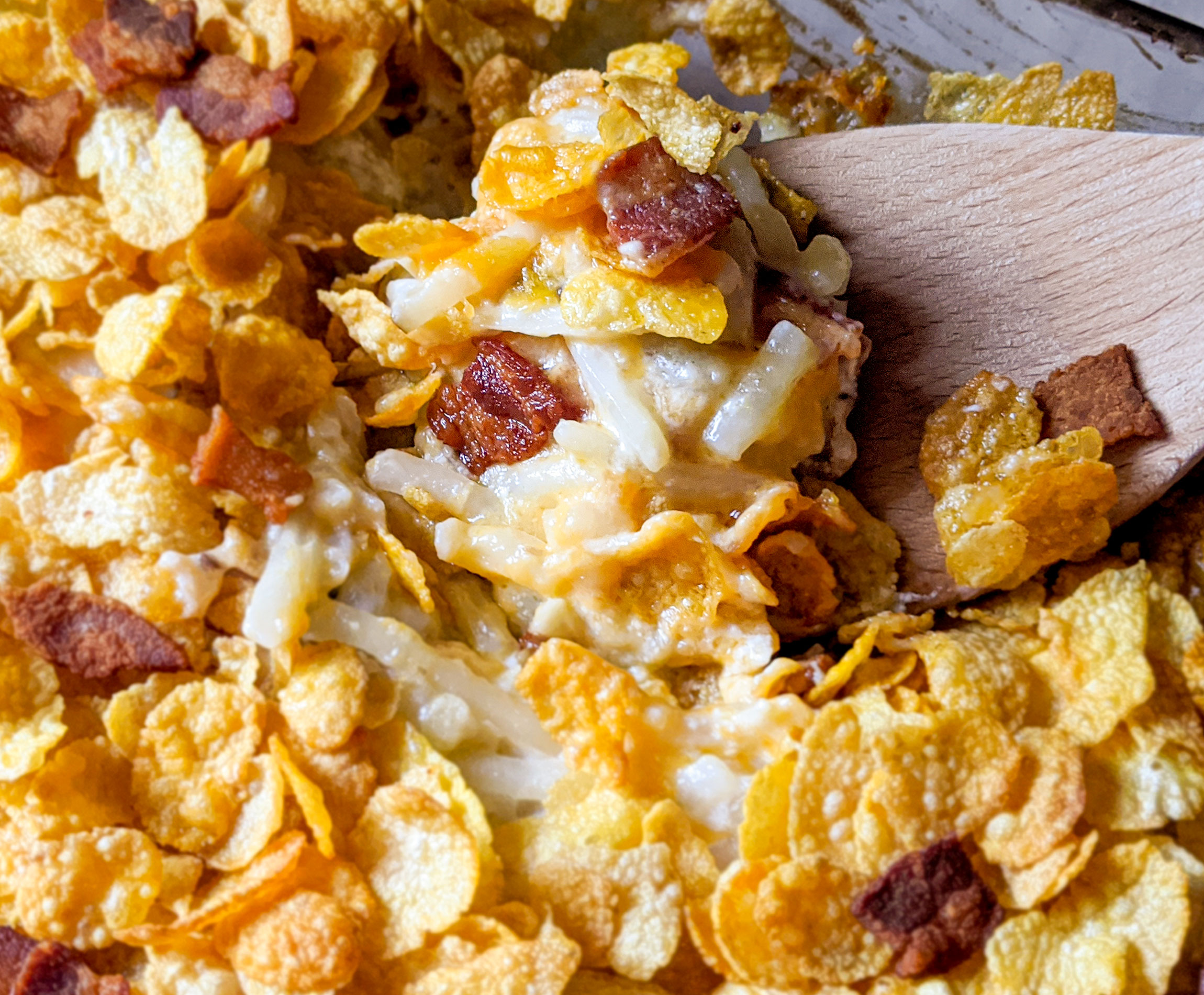 Cheesy Bacon Party Potatoes
Cheesy and bacony — just what we look for in a side dish. Sure the cook time may seem long, but no worries, most of that time is spent in the oven. It's the perfect casserole for a party or a family meal with leftovers.
View Recipe
Ingredients & Instructions
9 – 10 slices Frick's bacon
2 lbs. shredded hash brown potatoes
1 stick butter or margarine, softened
2 cans (10.5 oz each) cream of mushroom soup
2 cups shredded cheddar cheese
8 oz sour cream
Corn flakes
Salt and pepper to taste
Step 1
Preheat oven to 350°F.
Step 2
Keeping them stacked together, take 8 to 10 slices of bacon and lay them with a flat face down on a cutting board. Slice down the length of the bacon stack to create about 1/2" wide strips. Then use a perpendicular slice to halve each of the new strips, creating small bacon squares. Fry the bacon over medium-high heat until crispy, then remove bacon bits from the pan and place on a paper towel-lined plate to drain.
Step 3
In a 9"x13" baking pan, stir together soup, butter, sour cream, cheese, hash browns, bacon bits, salt and pepper. When well combined, even the mixture out in the pan, then sprinkle on a layer of corn flakes.
Step 4
Bake for 1 hr. 15 min. Serve warm.
More Recipes
Shop