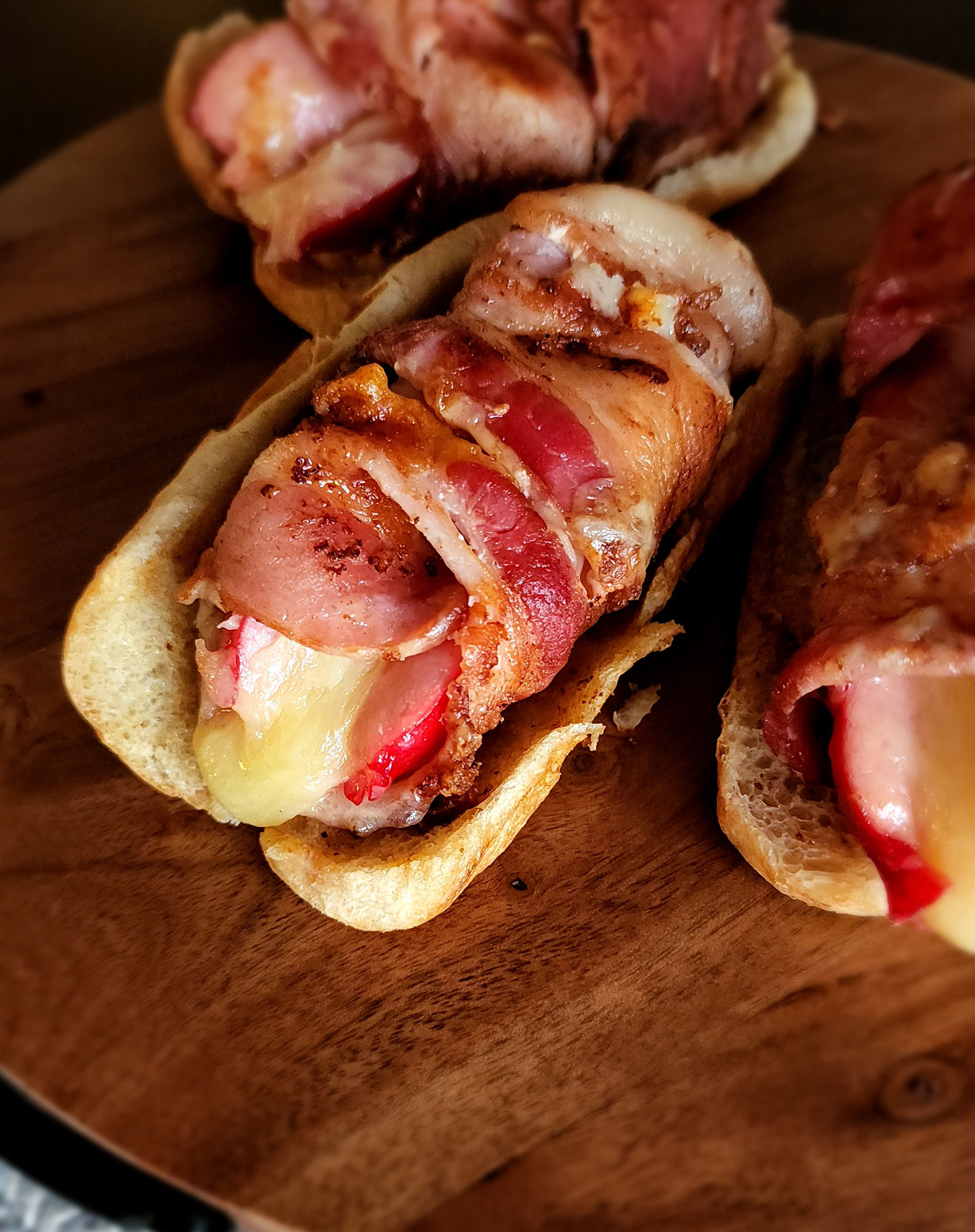 Dogs in a Blanket
Pick up a package of Frick's red franks and put a spin on traditional lunch. Stuffed with cheddar and wrapped in bacon, these dogs are sure to please.
View Recipe
Ingredients & Instructions
4 Frick's red franks
8 slices bacon
8 oz. Vermont cheddar cheese
4 torpedo buns or 6″ baguette split open or large hot dog bun
Step 1
Split frankfurters down the middle making a hinge, being careful not to completely slice in two.
Step 2
Place 2 oz. Vermont cheddar slices inside each frank. Wrap each stuffed frank with 2 slices raw bacon. Secure with toothpicks if needed.
Step 3
Grill or pan fry franks over medium heat, occasionally rotating, until bacon is crispy and cheese melts. Place wrapped stuffed franks into bread and top with your favorite toppings.
A Chef Peter Rumbolo Creation
More Recipes
Shop