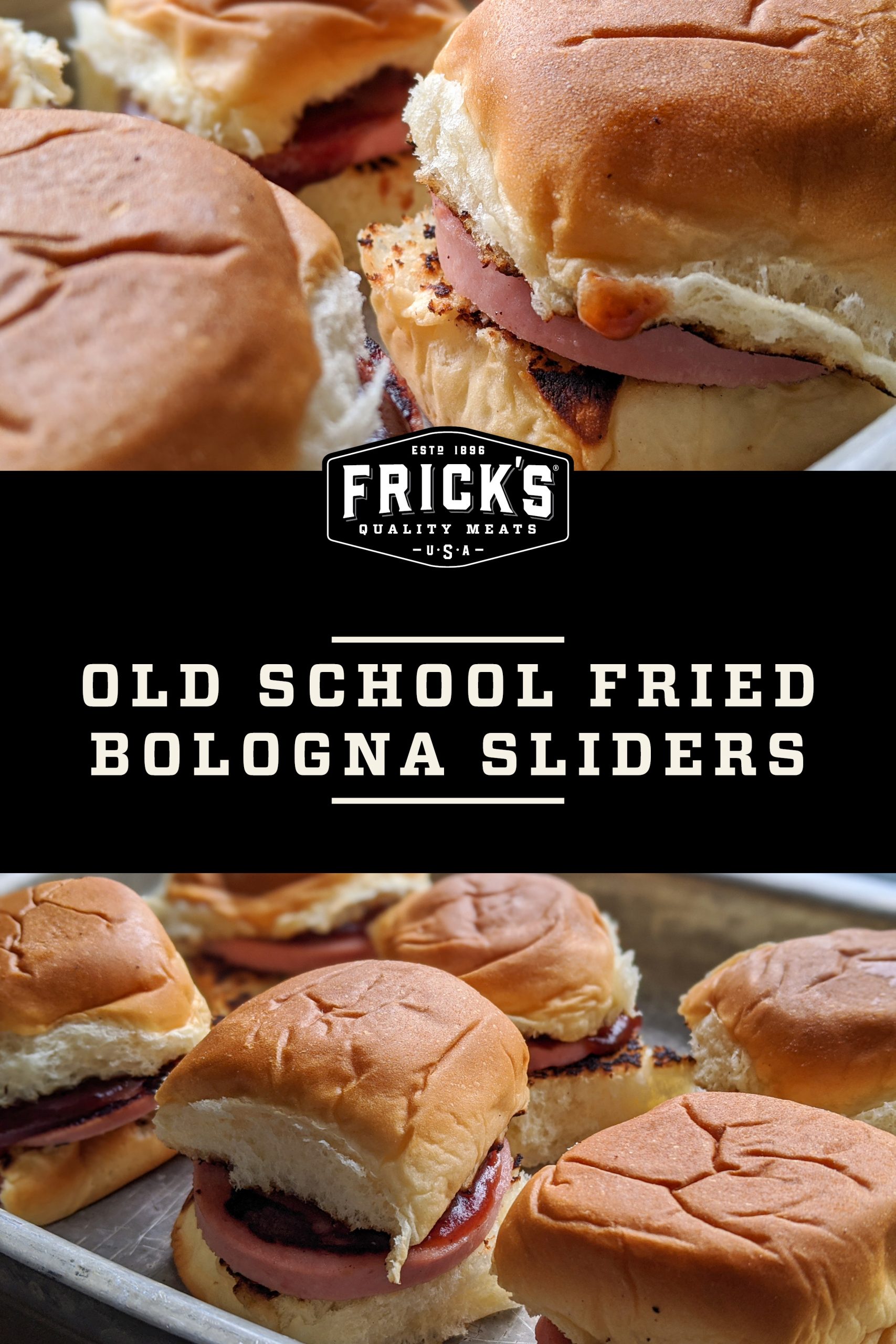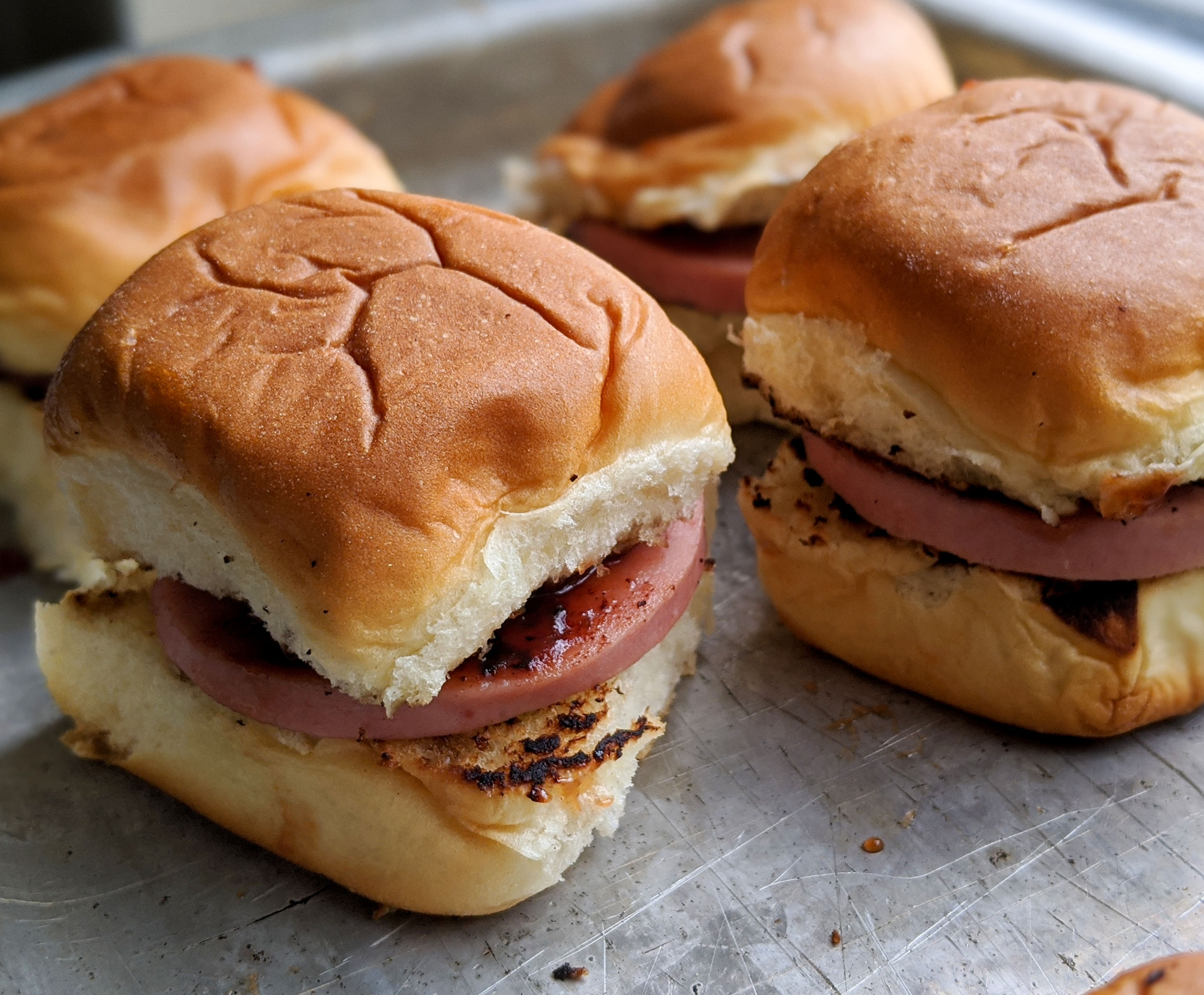 Old School Fried Bologna Sliders
This is not your momma's bologna sandwich, but it could have been Grandma's. The key is to make them with authentic, poultry free bologna for flavor and texture that can't be beat. Toasted sweet Hawaiian rolls are an added bonus.
View Recipe
Ingredients & Instructions
16oz Frick's bologna
18 Hawaiian sweet rolls
Butter
Condiment of choice
Optional: sliced cheese and red onion
Step 1
Cut bologna into 18 slices, each about 3/8 inch thick. Lay slices flat onto skillet or griddle.
Step 2
Over medium to medium-high heat, fry the slices on one side until they start to brown, ~2 min. Then flip and repeat on the other side. Once heated through, set aside on a covered plate. Repeat if not all slices fit on the cooking surface initially.
Step 3
Cut the Hawaiian rolls in half horizontally to form top and bottom buns. Coat the skillet or griddle with butter, then lay each bun inside face down onto the buttered cooking surface. Keep on medium heat until buns are lightly toasted. When brown around the edges, remove buns from heat and repeat with any remaining Hawaiian roll buns.
Step 4
Form sandwiches out of the bologna and buns, then serve warm with your favorite condiment (we recommend sweet BBQ sauce or Dijon mustard).
More Recipes
Shop