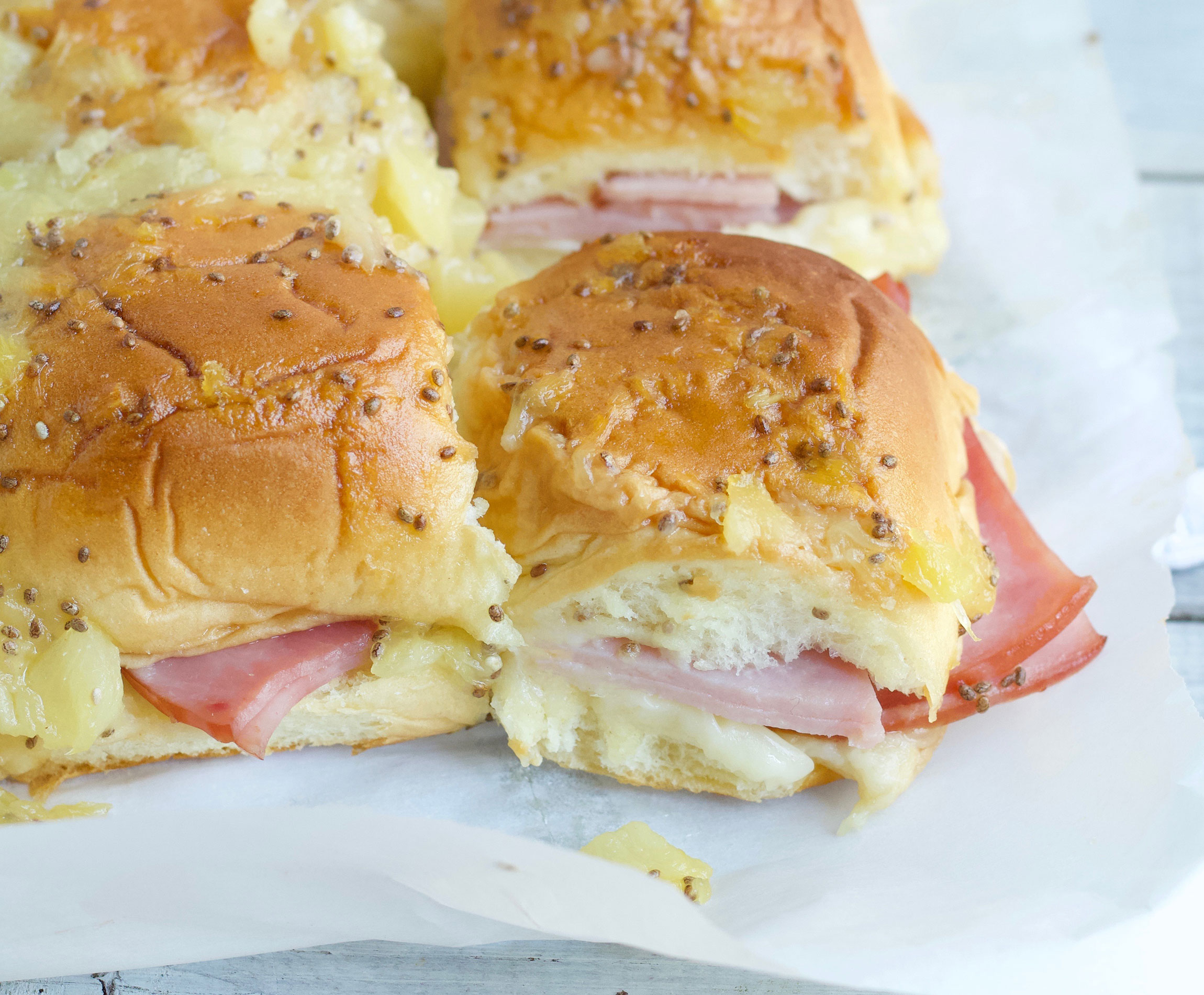 Hawaiian Ham & Cheese Sliders
Don't be afraid to get your fingers messy when reaching for one of these sliders. Sweet pineapple, sweet rolls and savory ham say "Aloha" to all who come to party.
View Recipe
Ingredients & Instructions
8 oz Frick's hickory smoked sliced ham, chopped (about 2 cups)
1 dozen Hawaiian sweet rolls
8 oz sliced Swiss cheese ( about 1 cup)
1 tablespoon butter
2 tablespoons cold water
1/2 tablespoon cornstarch
1 ( 8 oz) can crushed pineapple in juice
2 teaspoons Dijon mustard
1 tablespoon brown sugar
1 tablespoon poppy seeds (or chia seeds)
Recipe can easily be doubled to serve a larger crowd. For even more pineapple flavor, add a sliced pineapple ring to each sandwich before baking.
Step 1
Preheat oven to 350°F.
Step 2
Slice rolls in half, and arrange in oven-safe baking dish. Add ham and cheese, and replace tops of rolls.
Step 3
In a small bowl, whisk together cold water and cornstarch. Set aside.
Step 4
Heat a small saucepan over medium heat, and add remaining ingredients. When mixture starts to slowly bubble, reduce heat to low, and add cornstarch mixture, stirring constantly for 1 minute. Remove from heat once mixtures starts to thicken, and pour over prepared sandwiches.
Step 5
Bake in preheated oven for 10 minutes, or until cheese is melted.
Step 6
Slice into 12 sandwiches before serving.
An Emily Cooper of Sinful Nutrition Creation
More Recipes
Shop