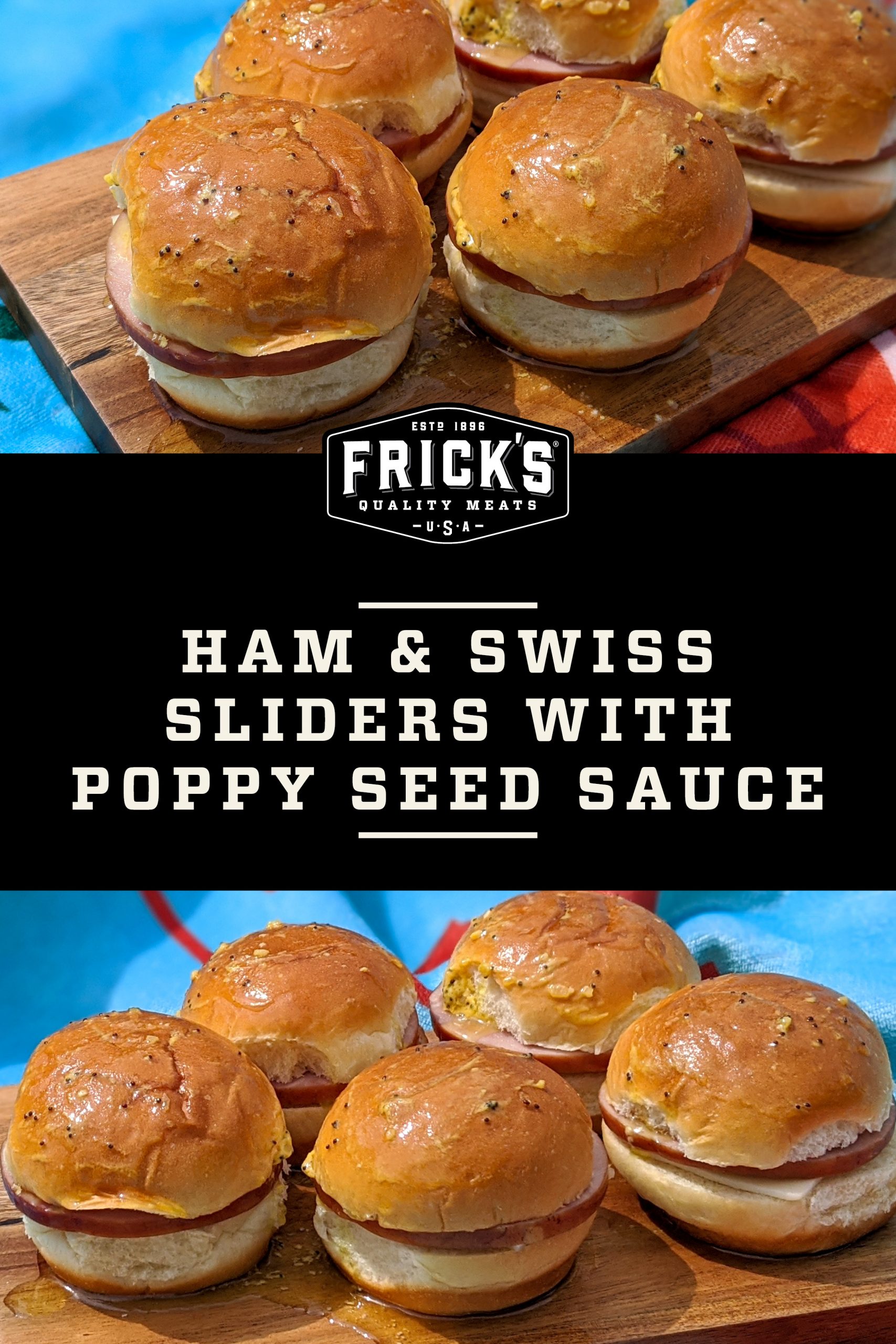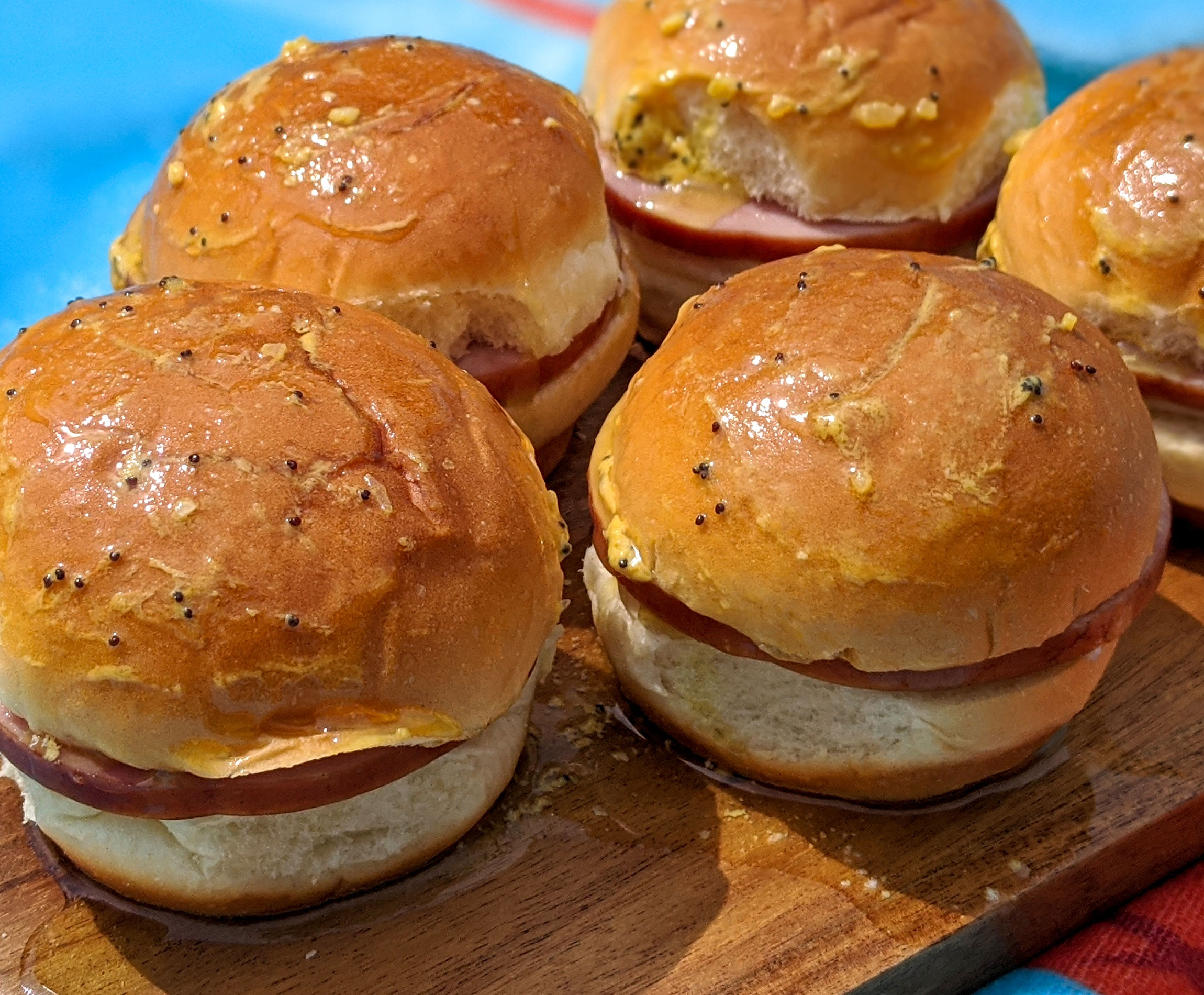 Ham & Swiss Sliders with Poppy Seed Sauce
Imagine warm, fluffy rolls, the finest ham, and buttery poppy seed sauce. We'd say this is a great appetizer recipe, but it's so good that it's hard to share. And don't go thinking you or your friends will be able to stop at just one. We repeat: Buttery. Sauce.
View Recipe
Ingredients & Instructions
• 1-2 lbs. sliced Frick's ham
• 24 white or Hawaiian rolls
• 24 small slices Swiss cheese
• 1/3 cup mayo
• 1/3 cup Miracle Whip
Poppy Seed Sauce
• 1 1/2 TBSP poppy seeds
• 1 1/2 TBSP yellow mustard
• 1 stick butter, melted
• 1 TBSP minced onion
• 1/2 tsp. worschestershire sauce
Step 1
Preheat oven to 350°F.
Step 2
Cut each roll in half horizontally. In a small bowl, mix together mayo & Miracle Whip. Spread mixture on the inside faces of every roll. Then place a slice of Swiss & a slice of ham inside each roll. Close rolls & place into a large baking dish or heavy cookie sheet. Keep them very close together.
Step 3
In a medium bowl, whisk together all of the poppy seed sauce ingredients. Pour evenly over all of the sandwiches. Let sit 10 min., or until butter sets slightly. Cover with foil & bake at 350°F for 12-15 min. or until cheese is melted. Uncover & cook for an additional 2 min. Serve warm.
Sandwiches can be assembled a day ahead and kept in the fridge, ready to bake.
More Recipes
Shop