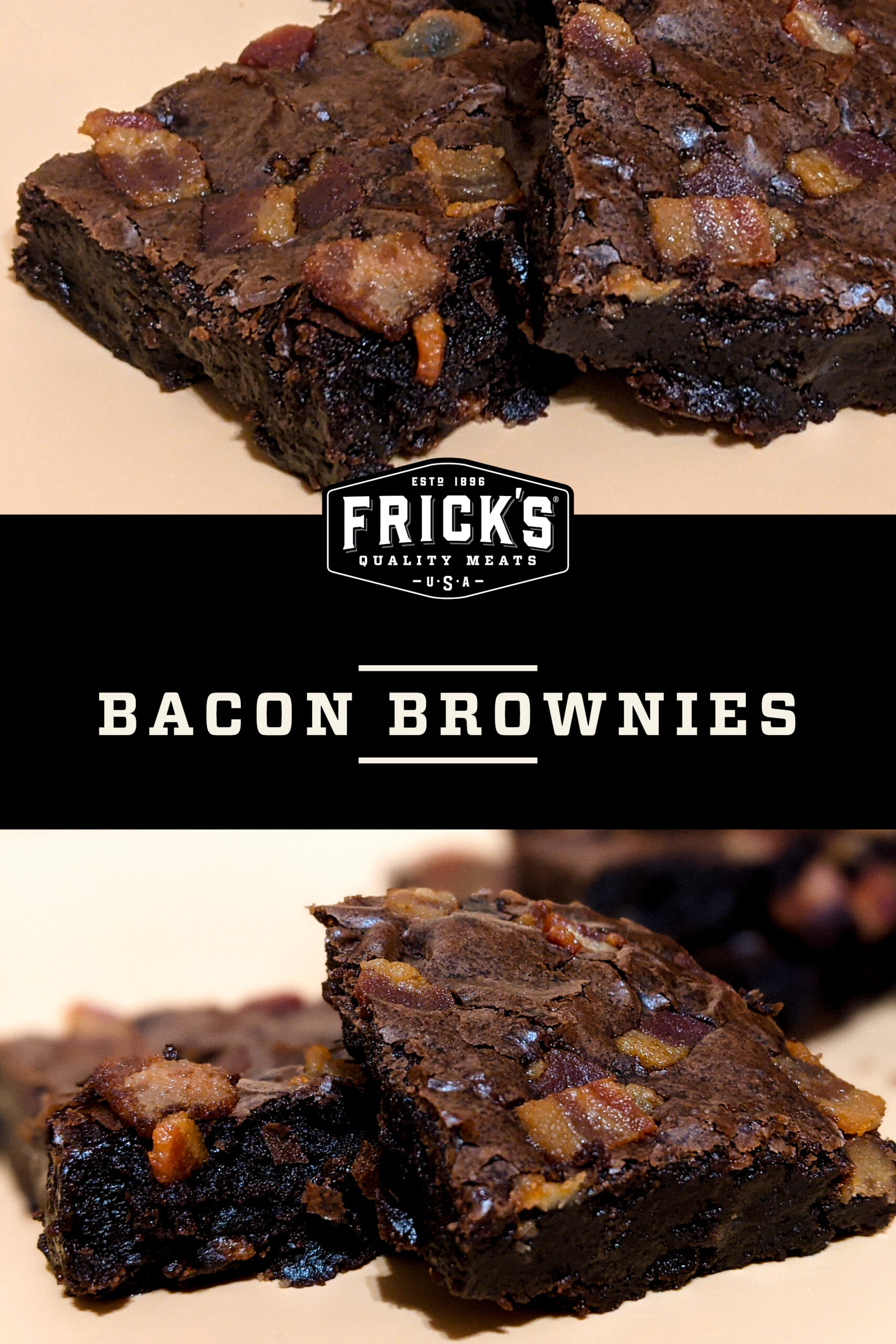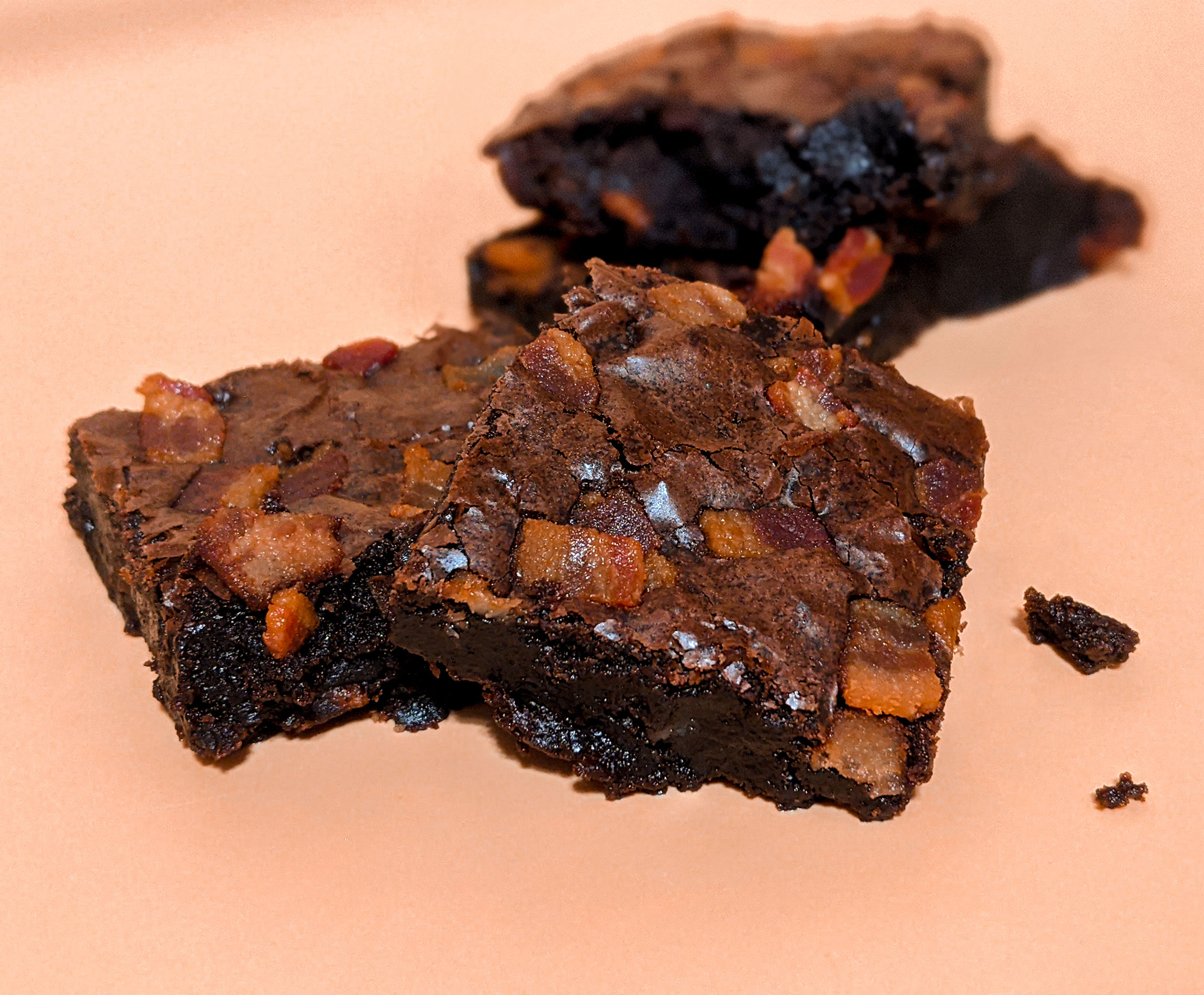 Bacon Brownies
Bacon: the ingredient you never knew was missing from your chocolaty brownie batter. It's a beautiful thing when meat meets dessert.
View Recipe
Ingredients & Instructions
• 10-12 slices Frick's Applewood smoked bacon
• 1 (18 oz) box of dark chocolate brownie mix
• Additional ingredients vary by brownie mix (likely to include eggs & vegetable oil)
Step 1
Preheat oven according to the instructions on the brownie mix box.
Step 2
Chop up raw bacon into small pieces, or bits. Over medium-high heat, fry the bacon bits in a skillet until crispy. Remove bacon bits from skillet and place them on a plate lined with paper towels. Set aside.
Step 3
Whisk together ingredients for brownie mix to form a batter. Mix in all but a handful of the bacon bits, then pour the batter evenly into an oven safe baking dish and sprinkle remaining bacon bits on top.
Step 4
Bake as specified by brownie mix instructions.
Step 5
Serve and enjoy!
NOTE: Store any leftover brownies in the refrigerator. Heating them for a few seconds in the microwave will make them gooey again before eating.
More Recipes
Shop