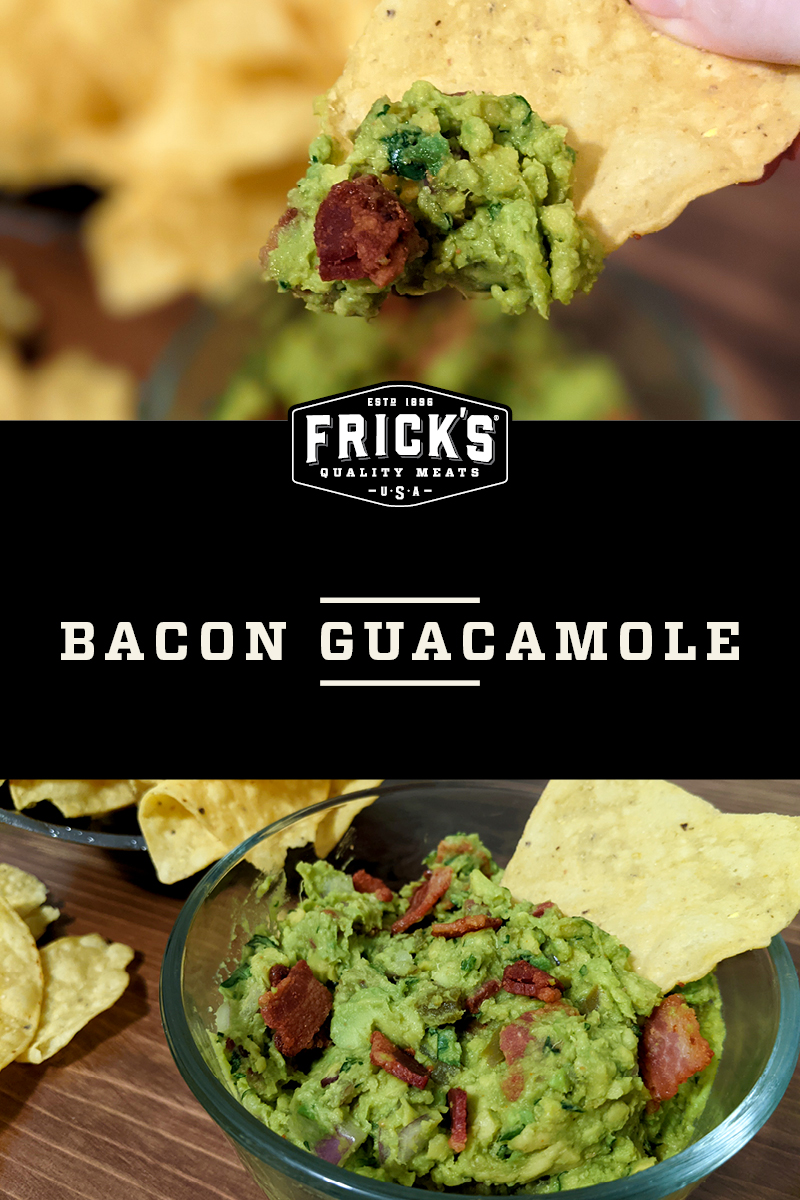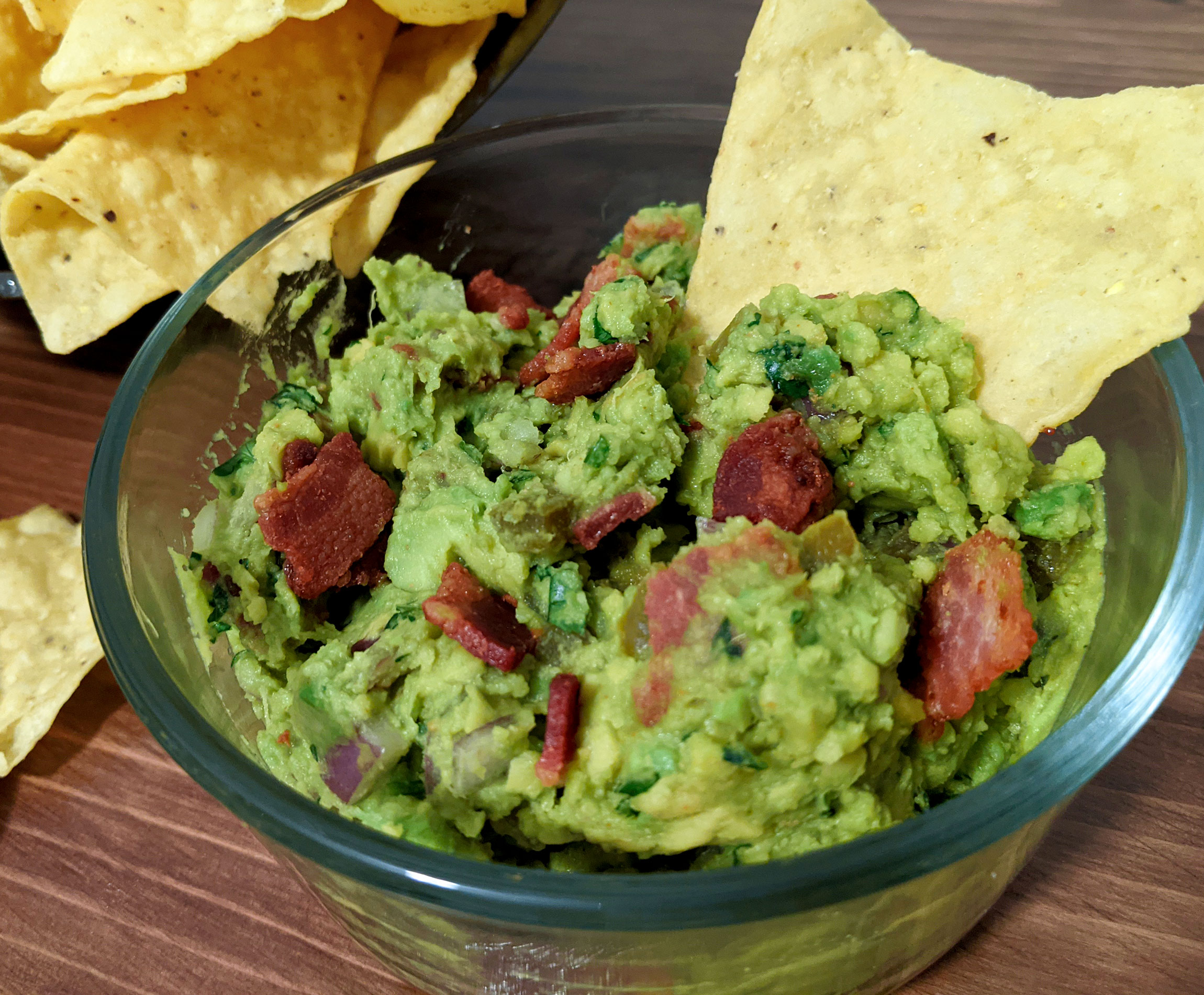 Bacon Guacamole
Holy moly guacamole! When avocado meets bacon, and bacon meets chip dip, it's a wonderful experience.
View Recipe
Ingredients & Instructions
1/2 lb. (6-7 slices) Frick's Applewood smoked bacon
3 avocados, peeled & pitted
1 jalapeno, seeded & minced
1/2 cup red onion, finely diced
1 lime, juiced (~2 Tbsp.)
1/4 cup cilantro leaves, finely chopped
1/2 tsp. salt
1/2 tsp. cayenne
Step 1
Cut bacon crosswise, keeping each cut about 1" apart, then cut lengthwise to form bits.
Step 2
Fry bacon bits in skillet on medium-high heat until crisp. Remove from pan with slotted spoon and set on a paper towel lined plate.
Step 3
While the bacon is cooking, prep other ingredients as necessary: peel & pit avocados, mince jalapenos, dice the red onion, and chop the cilantro.
Step 4
In a large bowl, mash the avocados. Then mix in all other ingredients, including the bacon bits.
Step 5
Serve cold with chips or your favorite Mexican dish.
More Recipes
Shop