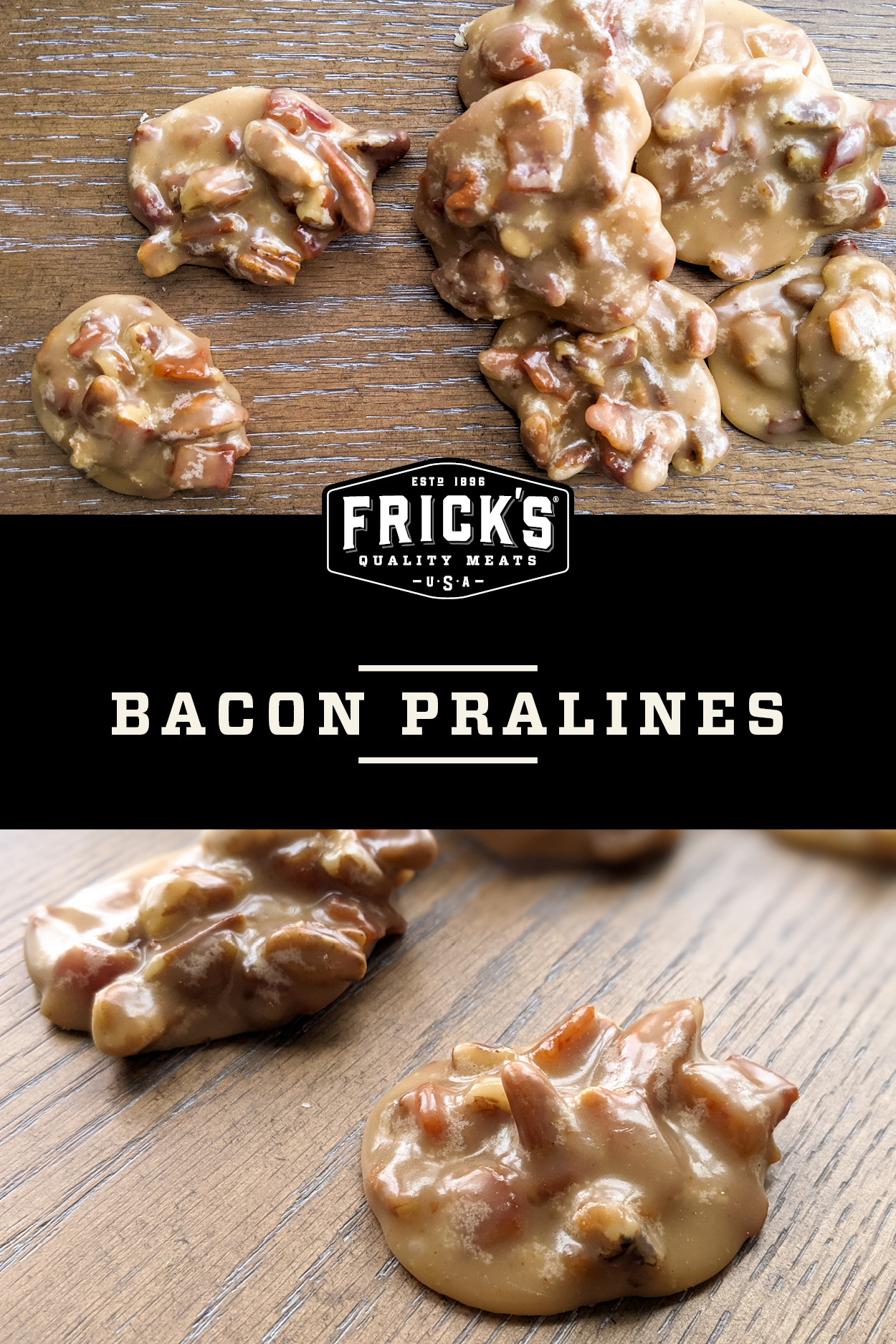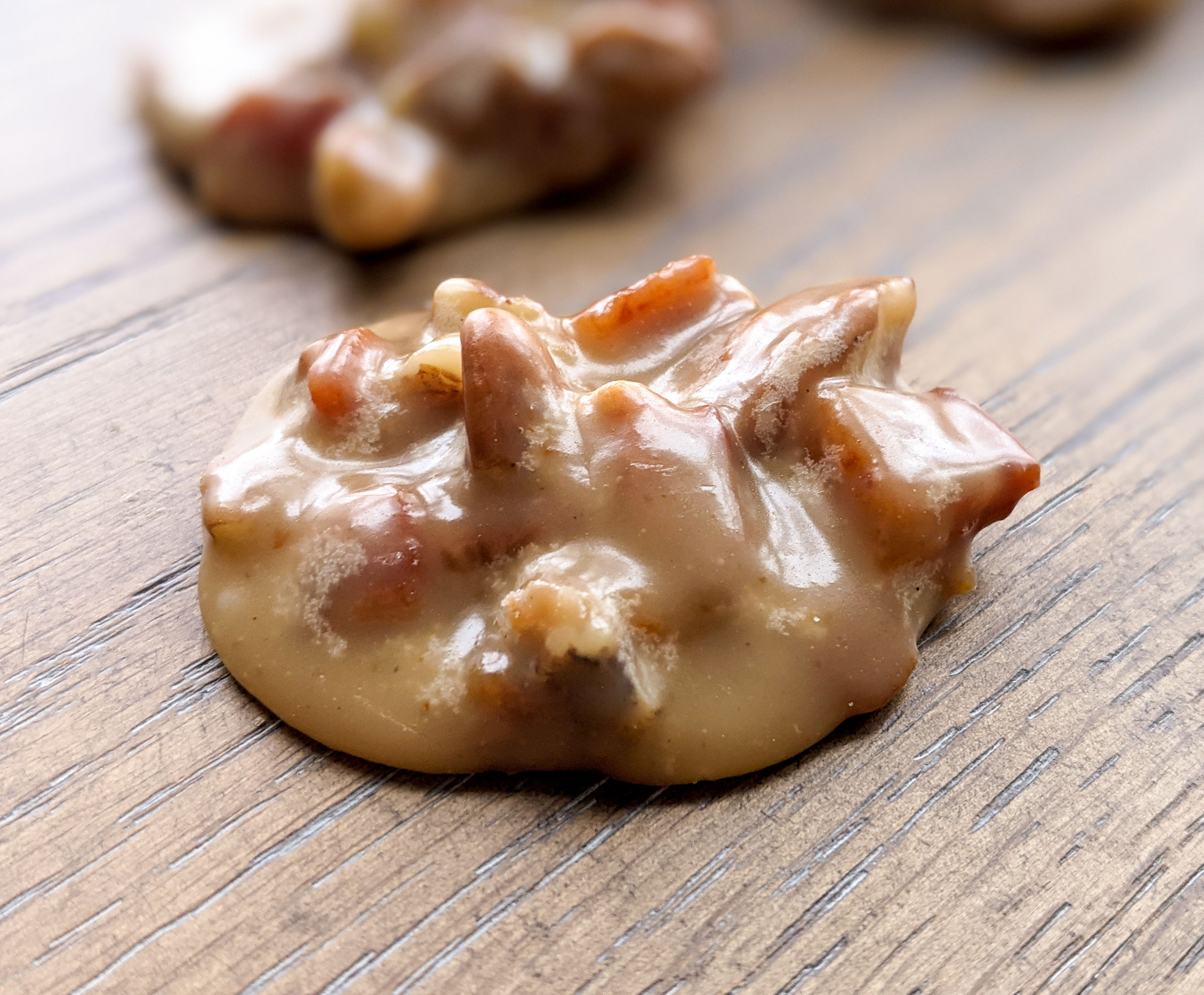 Bacon Pralines
Pecan pralines are a classic Louisiana treat, and now they've been bacon-ified. Once this sugary, nutty candy is imbued with smoky bacon flavor, it becomes something truly special.
View Recipe
Ingredients & Instructions
6 slices Frick's Applewood smoked bacon
1 cup granulated sugar
1 cup light brown sugar, loosely packed
2 Tbsp. butter
2 tsp. vanilla extract
3/4 cup half-and-half
1 1/2 cup chopped pecans
Step 1
Chop bacon into bits then fry in skillet on medium-high heat until crisp. Remove from pan with slotted spoon and set on a paper towel lined plate. Reserve 1/4 cup of bacon grease.
Step 2
Line a large baking sheet with parchment paper or aluminum foil (not wax paper).
Step 3
Over medium heat, combine reserved bacon grease and all ingredients except the pecans, vanilla extract, and bacon bits into a large saucepan. Stir often until mixture reaches between 235 and 240°F.
Step 4
Remove from heat, then add in pecans, vanilla extract and bacon bits.
Step 5
Stir vigorously with rubber spatula or wooden spoon until mixture starts to thicken, becoming opaque light brown in color. Careful not to over stir; a thick but still syrupy consistency is desired.
Step 6
Quickly drop heaping tablespoons of mix onto prepared baking sheet. Allow to cool completely and firm up. Store at room temperature.
More Recipes
Shop