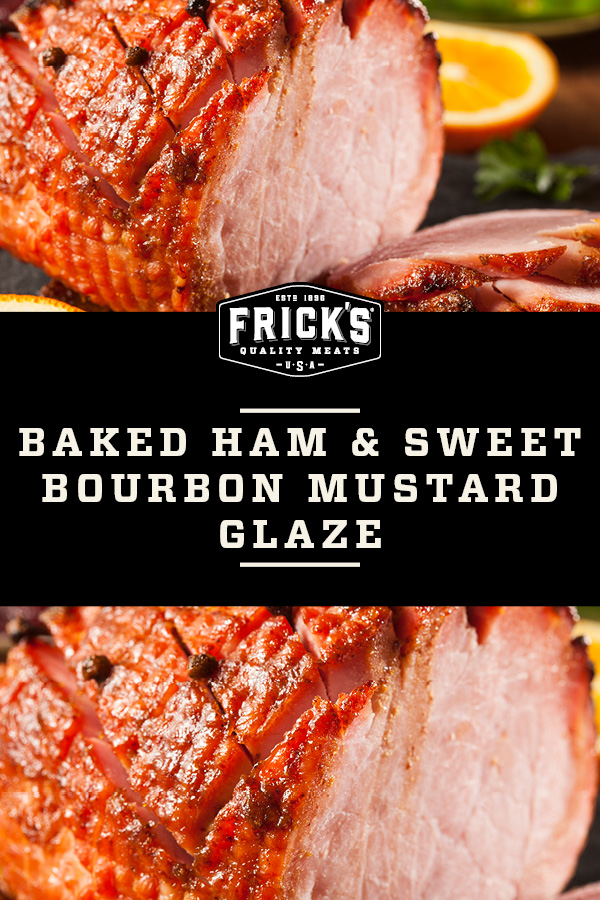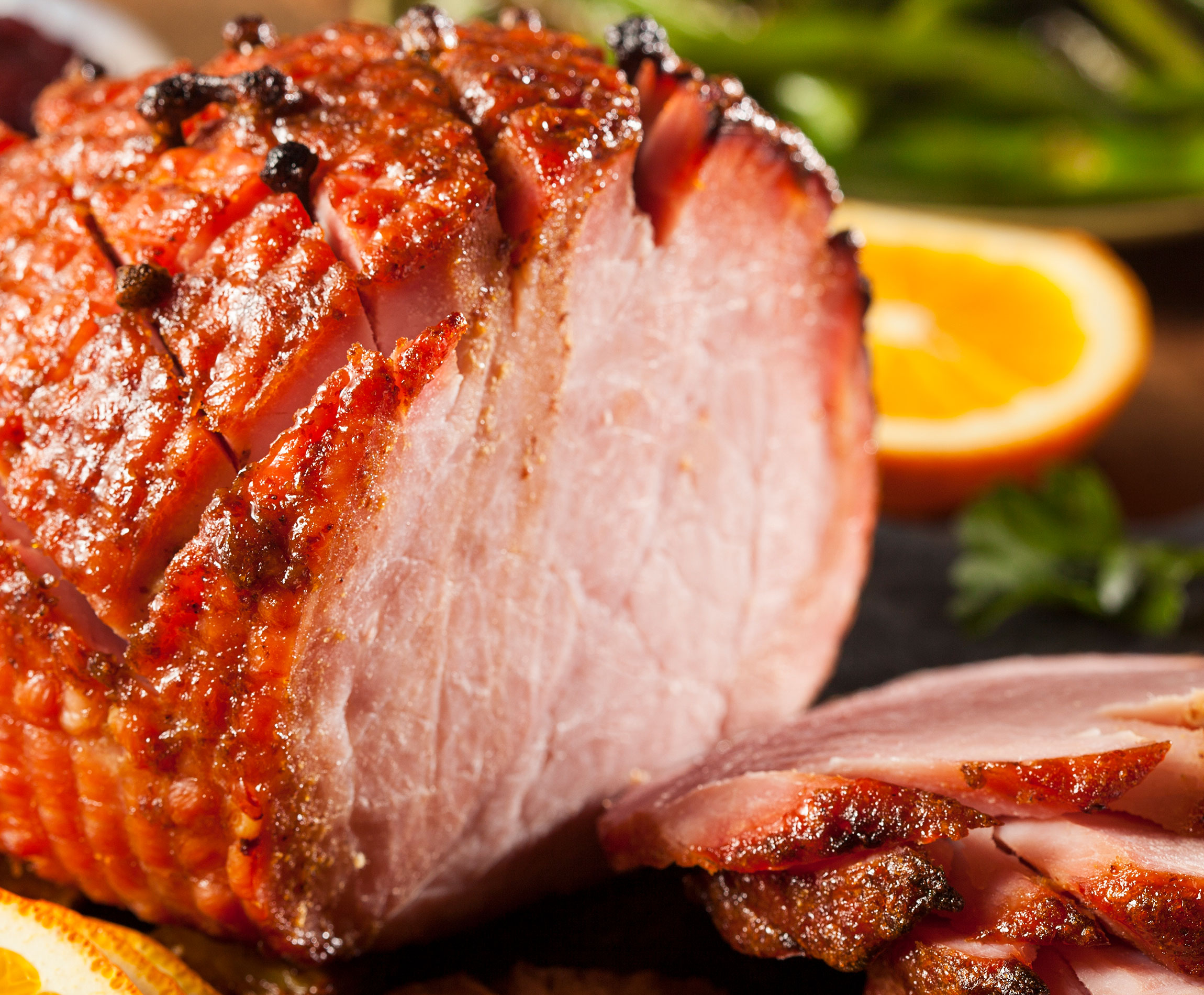 Baked Ham & Sweet Bourbon Mustard Glaze
Enjoy a classic glaze, right out of Grandma Frick's recipe book.
View Recipe
Ingredients & Instructions
1 Frick's half or portion ham (5-7 LBS)
1 cup honey
1/2 cup molasses
1/2 cup bourbon
1/4 cup orange juice
2 tablespoons Dijon mustard
Step 1
Preheat oven to 325°F.
Step 2
Combine the honey and molasses; heat in the microwave or in a pan on the stove top. Stir in bourbon, orange juice, and mustard.
Step 3
If you'd like to allow glaze to get deeper into the meat, you could score the ham with a knife in a diagonal crisscross pattern, cutting it about 1/3 of an inch deep, then place it in a roasting pan.
Step 4
Bake for about 1-1/2 hours, or until a meat thermometer reaches 140°F (hint: you want to cook the ham about 15 minutes per pound). Baste the ham occasionally with the honey-bourbon mixture as it bakes.
More Recipes
Shop