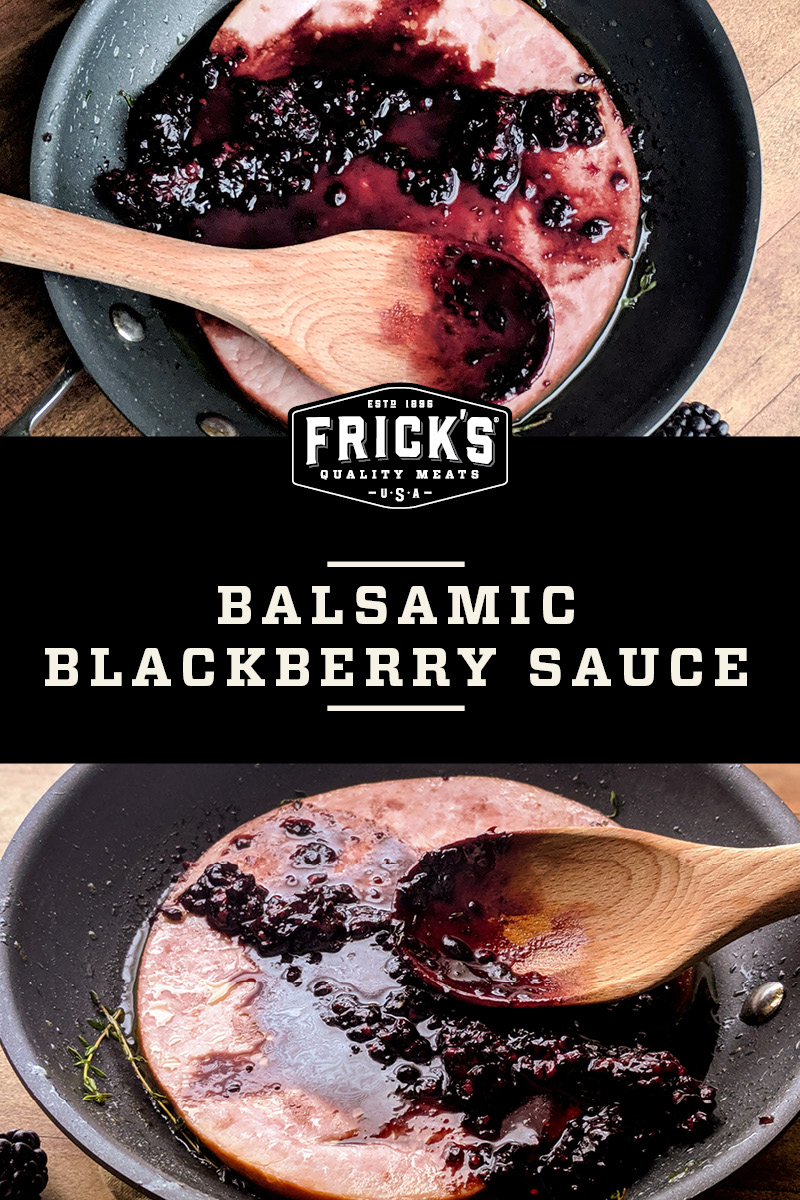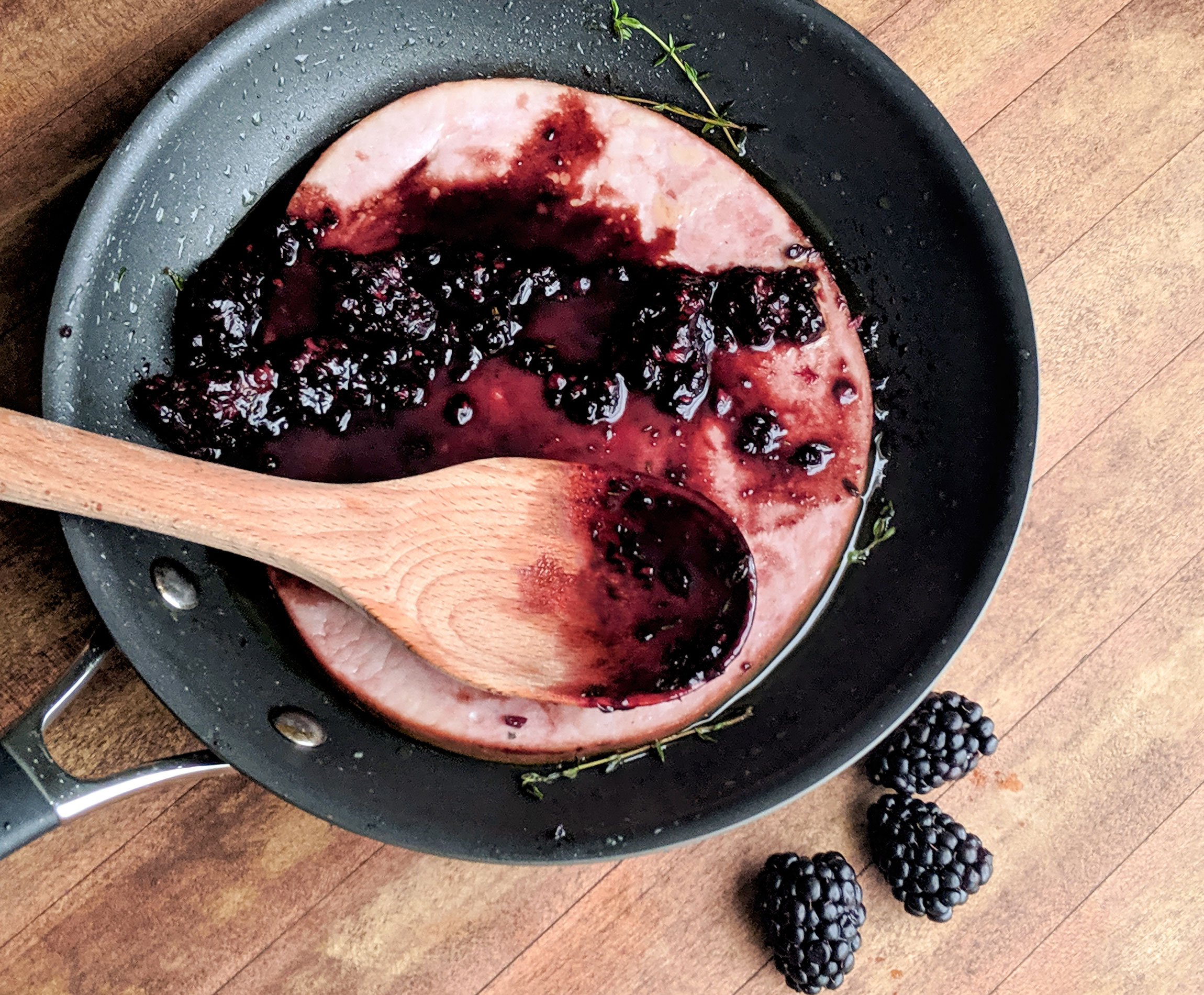 Balsamic Blackberry Sauce
Extra ingredients aren't necessary to make one of our ham steaks taste great, but a good sauce only adds to the flavor. This balsamic vinegar and blackberry blend is savory, a little sweet, and rich in antioxidants.
View Recipe
Ingredients & Instructions
1 1/2 cups fresh blackberries
2 Tbsp honey
2 tsp lime juice
1/3 cup balsamic vinegar
1 shallot, finely minced
2 tsp fresh thyme, chopped
1 Tbsp olive oil
Salt and pepper to taste
Optional: 1 tsp granulated sugar
Step 1
Sauté minced shallot in olive oil over medium high heat until fragrant and lightly caramelized.
Step 2
Add vinegar and bring to a boil.
Step 3
Reduce to a simmer and stir in blackberries, honey, thyme, lime juice, and sugar if you prefer a sweeter sauce. Continue to simmer, stirring occasionally, until berries break down and the sauce thickens into a syrupy texture, about 10-15 min. Use a spoon to mash blackberries into the vinegar if desired.
Step 4
Remove from heat. Add salt and pepper to taste. Serve over warmed Frick's ham steak or pork loin.
More Recipes
Shop