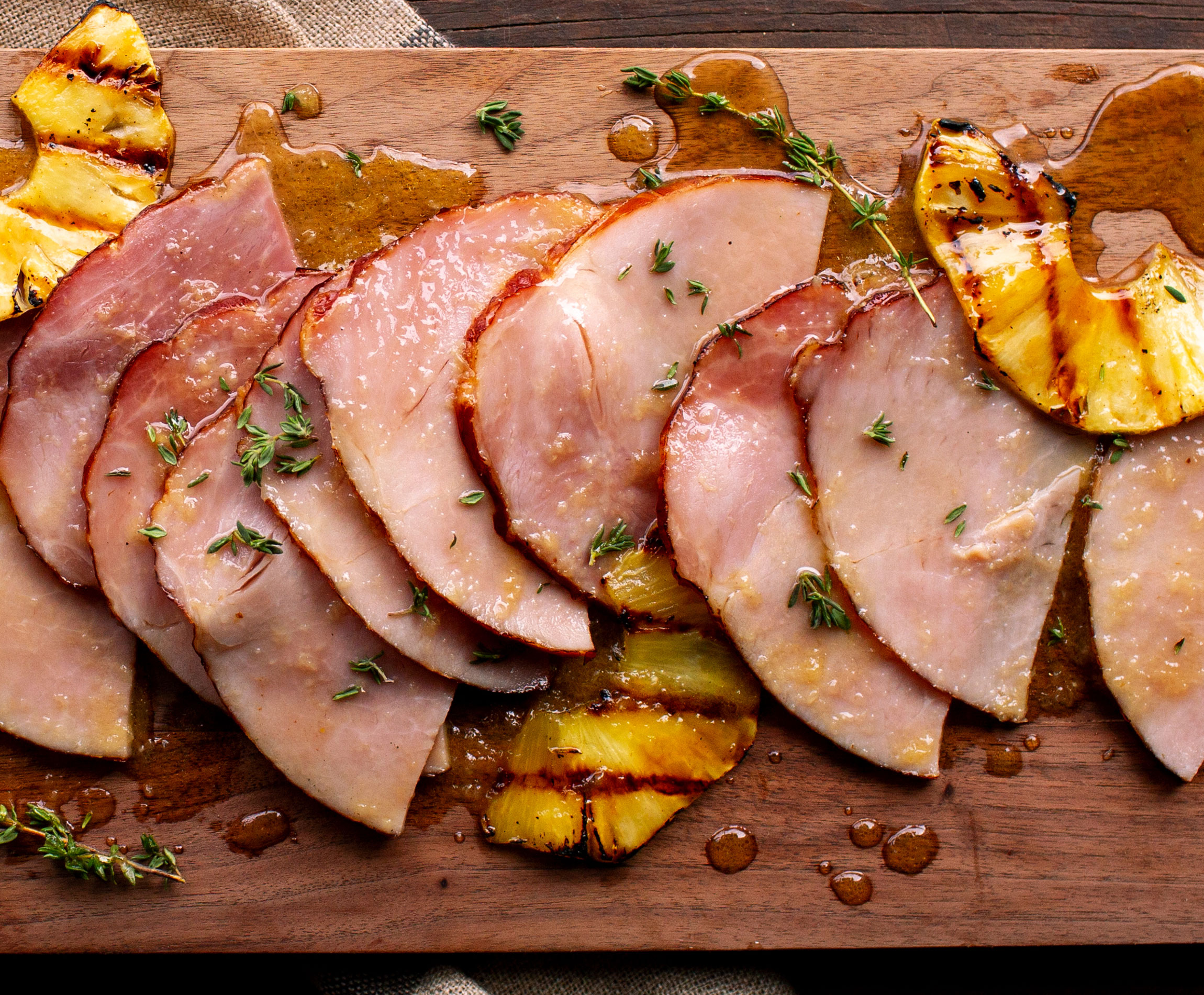 Pineapple & Brown Sugar Glaze
Oh how the simple things in life can make what's already great into something even greater. Just two ingredients are needed to add the perfect amount of sweetness to a savory ham dish.
View Recipe
Ingredients & Instructions
• 1 (15 oz) can sliced pineapple
• 1 cup brown sugar
Step 1
Drain and reserve juice from pineapple can.
Step 2
In a microwave safe bowl, mix together brown sugar and reserved pineapple juice. Microwave for about 5 min., or until the mixture has thickened.
Step 3
Apply to ham: If desired, place pineapple slices on ham before baking, using toothpicks to hold in place. 30 min. before baking is complete, pour or brush some of the glaze onto the ham then continue to bake. After baking 15 min. more, pour or brush remaining glaze onto the ham. Return ham to oven and bake uncovered for the final 15 min.
More Recipes
Shop