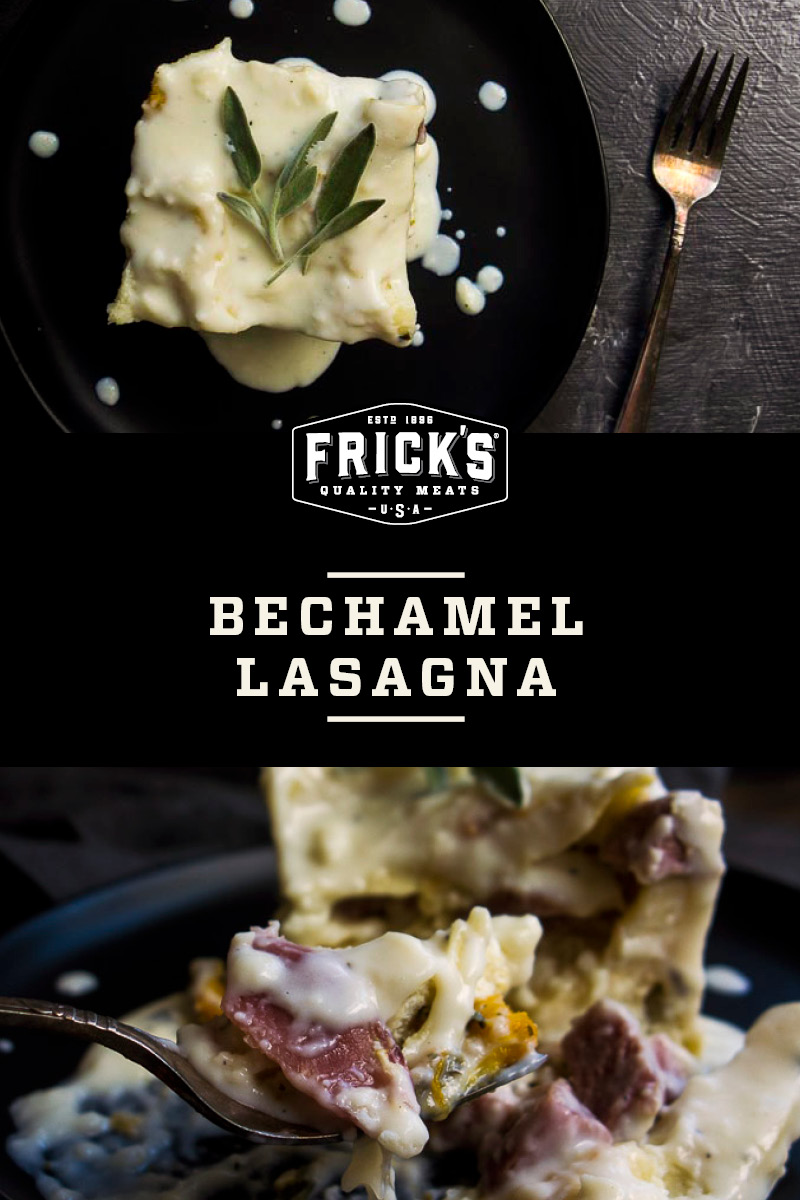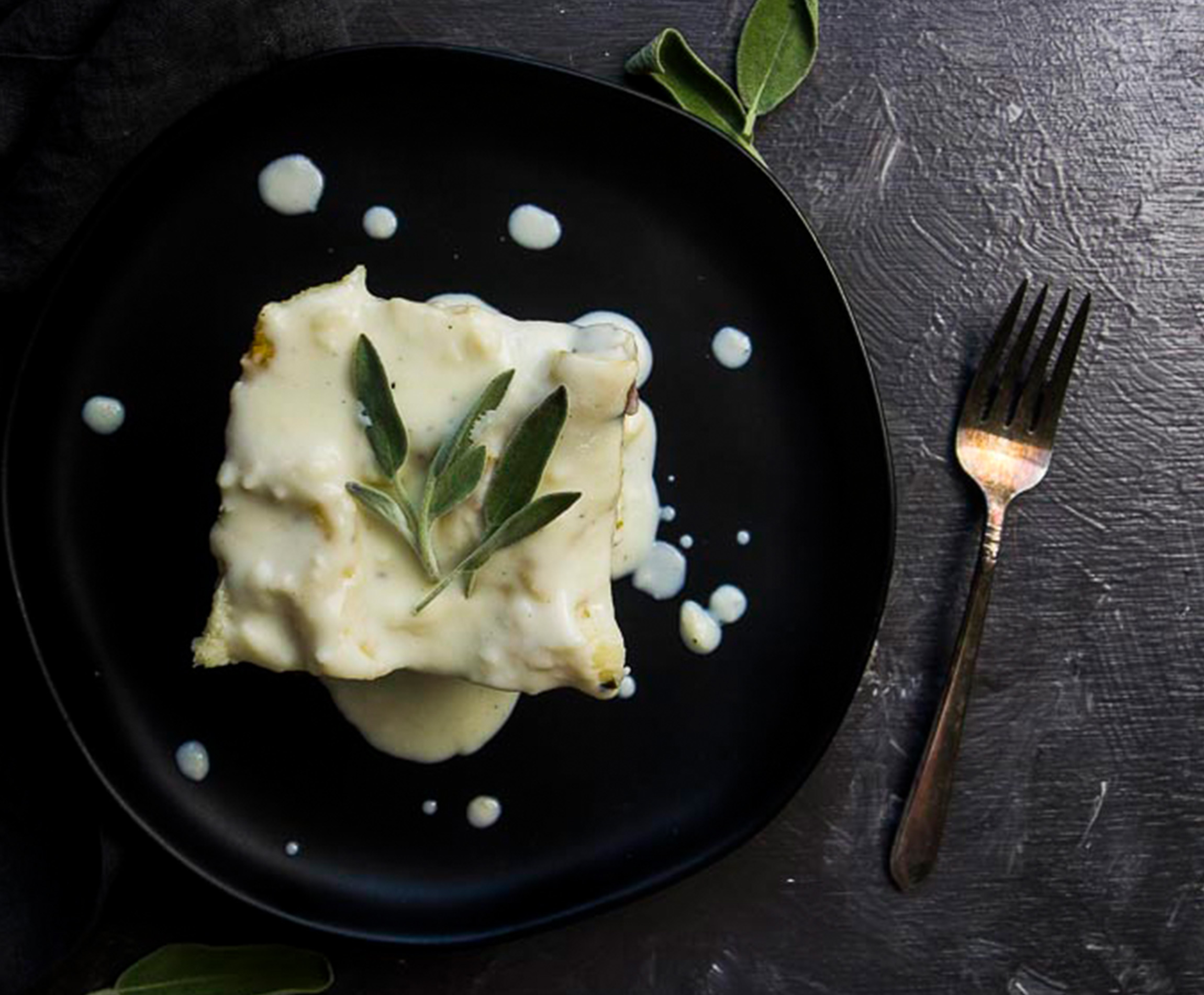 Bechamel Lasagna
So many layers of flavor. Made with turkey, creamy sauce and squash, this dish evokes the comfort of autumn.
View Recipe
Ingredients & Instructions
• 2 Frick's smoked turkey drums (or 2 cups
shredded turkey)
• 1 box no-boil lasagna noodles
• 2 tsp. olive oil
• 1/2 onion diced
• 2 garlic cloves, minced
• 1 bag frozen spinach, thawed and drained
• 1 cup butternut squash, diced and cooked
• 2 cups ricotta cheese
• 1 cup parmesan cheese
• 1 cup mozarella cheese
• Salt and pepper, to taste
BECHAMEL SAUCE:
• 6 tbsp. unsalted butter
• 5 tbsp. flour
• 1/2 tsp. pepper
• 1/4 tsp. nutmeg
• 4 cups whole milk
• 1/2 cup heavy cream
• 1 tsp. salt
Step 1
Preheat the oven to 375°F.
Step 2
Heat the butter and flour in a skillet over medium heat, stirring continuously until it becomes a paste. Slowly add the milk, a little at a time until a sauce forms.
Step 3
Add the salt, pepper and nutmeg. Continue stirring until it starts to simmer and thicken (about 5-10 minutes). Once thick enough to coat a spoon, remove from heat and set aside.
Step 4
In a separate skillet, heat the olive oil over medium high heat and add the onions and garlic. Sauté until soft, then add the spinach and butternut squash. Add salt and pepper to taste. Remove from heat and set aside.
Step 5
Combine ricotta, mozzarella, and parmesan cheese in a bowl and mix well.
Step 6
Spoon a light layer of bechamel sauce on the bottom of a 9 x 13" baking dish. Place 4 lasagna noodles in a layer on top of the sauce. Add the sautéed vegetables. Place another layer of noodles on top. Add the cheese mixture and spread over the top of the noodles. Add another layer of lasagna noodles. Add the turkey and pour a light layer of the bechamel sauce over the turkey so it's saucy. Top with another layer of lasagna noodles. Pour remaining bechamel sauce on top and spread to cover all noodles.
Step 7
Cover with a lid or aluminum foil and bake for 45 minutes. Remove cover and bake another 15 minutes, until bubbly and starting to brown lightly on top.
A Danielle Wolter of Went Here 8 This creation.
More Recipes
Shop