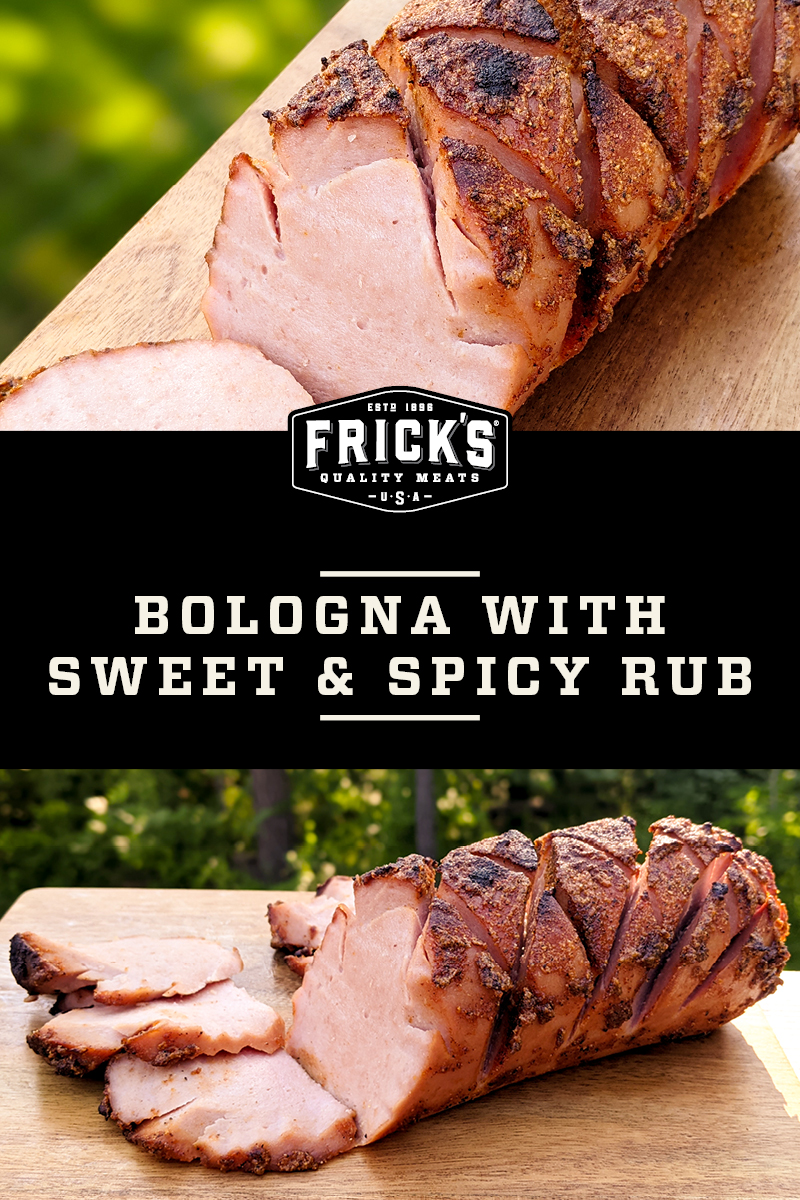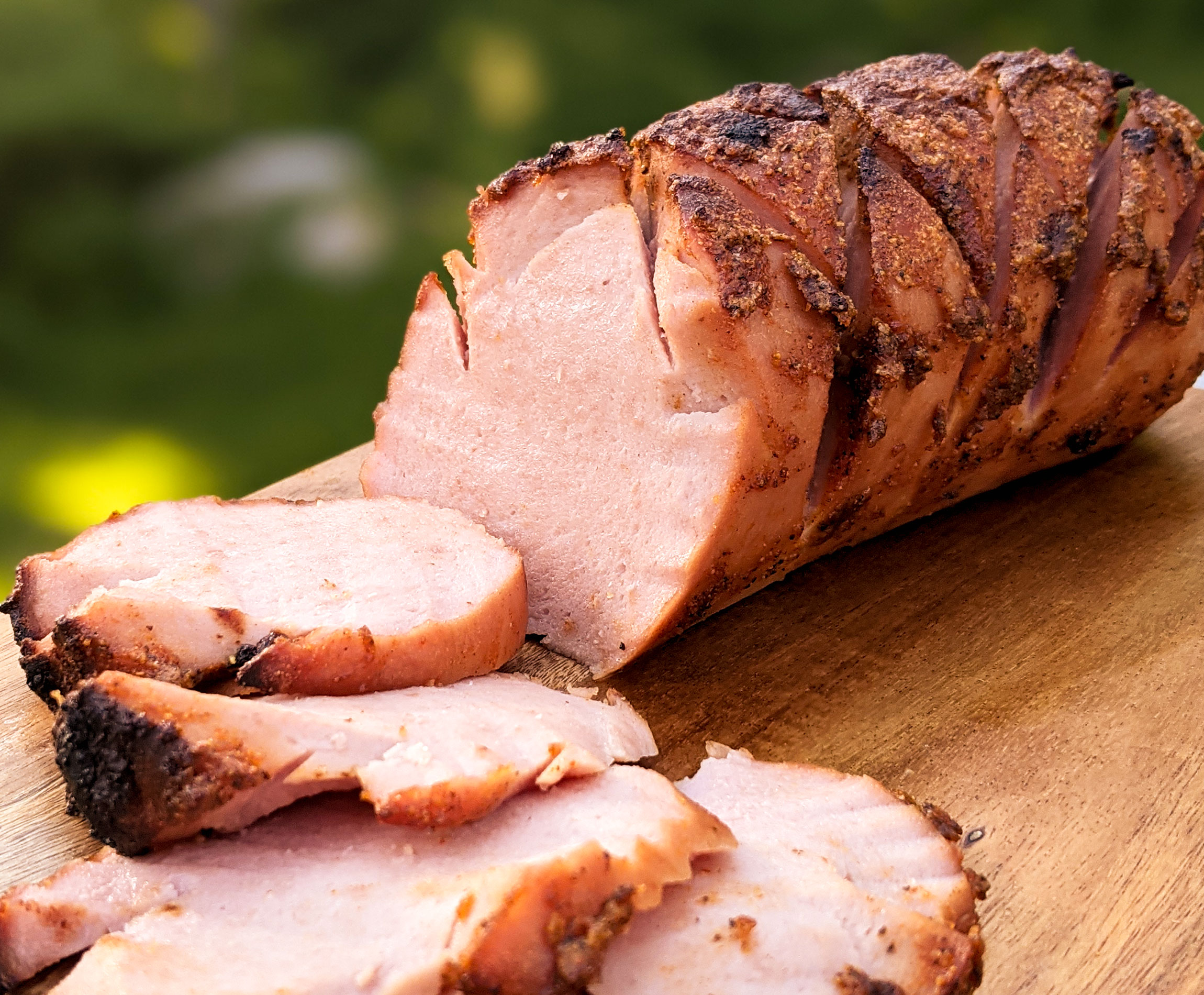 Bologna with Sweet & Spicy Rub
Bologna and spice is everything nice. Use this rub on bologna then smoke, grill or broil it for a mildly spicy, crisp outer crust and a wonderfully smooth center.
View Recipe
Ingredients & Instructions
16 oz Frick's bologna chub
1 Tbsp. paprika
2 tsp. onion powder
2 Tbsp. yellow mustard
1/4 tsp. cayenne pepper
1/3 cup brown sugar
2 tsp. black pepper
Step 1
Preheat oven to 350°F.
Step 2
Mix together mustard, sugar, onion powder, and spices until well blended.
Step 3
Score the top of the bologna chub by making half inch deep, angled cuts in one direction and then the other, creating a crisscross, diamond shaped pattern.
Step 4
Coat the outside of the bologna chub with the sugar and spice blend. Be sure to get some of the rub between the cuts.
Step 5
Lightly coat a sheet pan with oil. Place the bologna on the pan and bake for 30 minutes, then remove from oven.
Step 6
If you want the top to get extra crispy, change oven settings to broil using high heat. Place bologna back in oven or into broiler drawer for 1-2 minutes. Remove and serve warm.
More Recipes
Shop