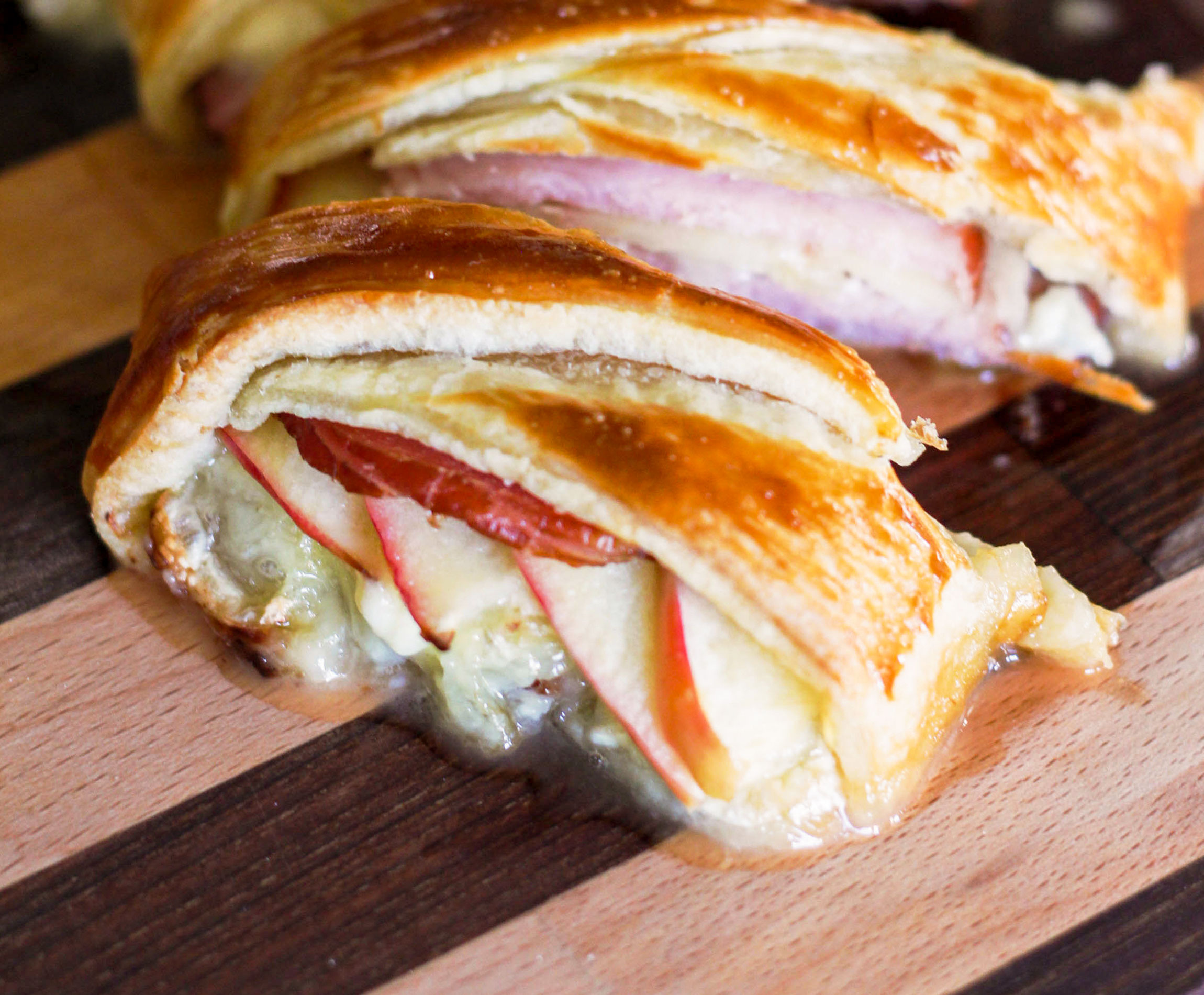 Braided Ham & Brie Stuffed pastry
Who wouldn't want a piece of this? Great with breakfast or before a meal, this stuffed pastry combines the savoriness of ham with the sweetness of jam. One braid can easily be cut into shareable bits.
View Recipe
Ingredients & Instructions
Frick's Applewood smoked ham, sliced
1/2 wheel of brie (4 oz.), sliced
1/2 apple, sliced
1/4 cup of fig jam
2 Tbsp. of pine nuts
1 pre-made pastry puff sheet
1 egg yolk
Step 1
Preheat the oven to 375°F and line a baking pan with parchment paper.
Step 2
Roll the pastry puff out to approx. 11 x 13" and place on the lined baking pan. Divide the sheet into thirds lengthwise by lightly scoring with a knife. Then, cut 1 in. fringe along the outside sections.
Step 3
Spread the fig jam along the inside section of the pastry. Then layer with pine nuts, approx. 12 slices of Frick's Applewood ham, brie, apple, and another 5 or so pieces of ham.
Step 4
Braid or fold the fringe by alternating from each side over the center filling. Brush the pastry with egg wash.
Step 5
Place the pan in the oven and bake approx. 25 minutes. Slice and serve warm. Enjoy!
A Sam Temsah-Deniskin of The Frosted Petticoat creation.
More Recipes
Shop