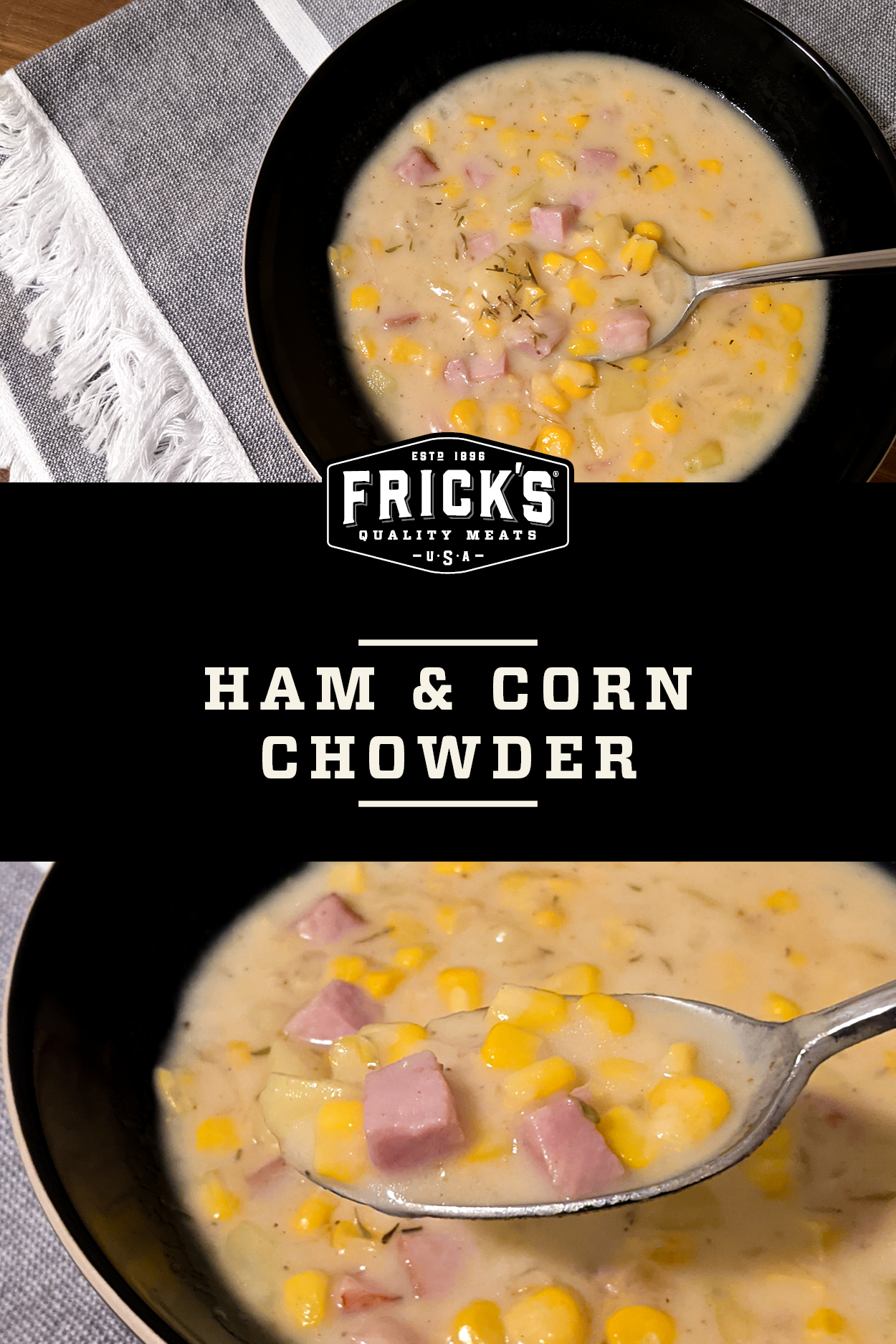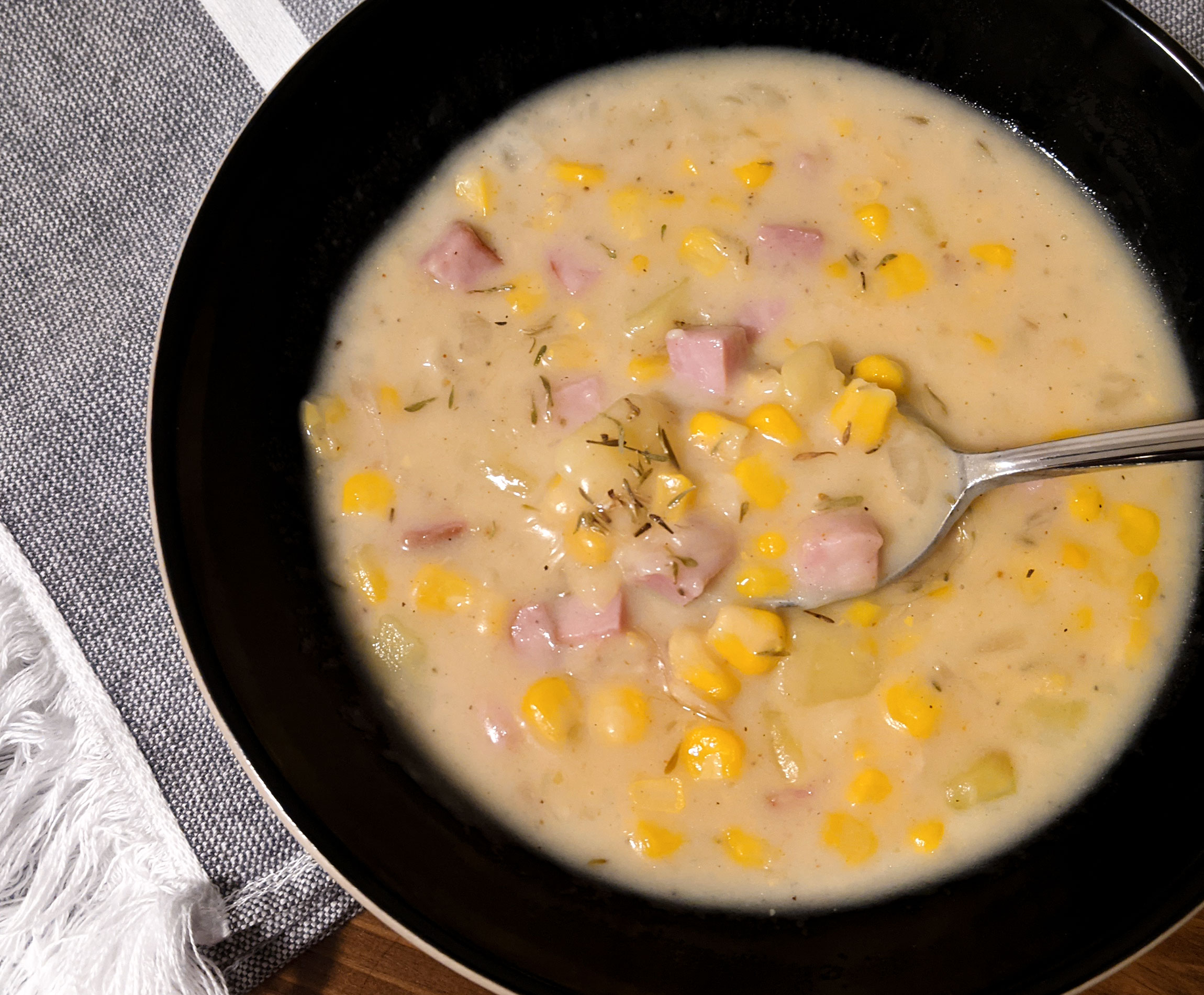 Ham & Corn Chowder
Time to chow down on chowder. It's warm, comforting and, with ham in the mix, a bit smoky too.
View Recipe
Ingredients & Instructions
12 oz Frick's ham, diced
1 lb. Yukon or other medium to high starch potato, diced
2 cans (15.25 oz each) of sweet corn, drained
1 medium yellow onion, diced
1/4 cup all-purpose flour
2 cloves garlic, minced
5 cups chicken broth
1 1/2 cups heavy whipping cream
4 Tbsp. butter
1 tsp. dried thyme
1/4 tsp. paprika
Salt and pepper to taste, easy on the salt
Step 1
Heat half the butter in a large pot over medium heat.
Step 2
Add onion and garlic. Cook until onions are translucent, approximately 4-5 minutes, then coat with flour
Step 3
Add thyme and pour in broth. Bring to a boil, then add potatoes, ham, and cream.
Step 4
Boil hard, stirring on occasion, for about 15-20 minutes or until potatoes get soft and break down. Note that the starchier the potato, the easier it will break down on its own. You can help break down less starchy potatoes by using the back of your stirring utensil to mash them when soft, achieving a thicker consistency for the chowder.
Step 5
Lower to a simmer. Stir in corn, paprika, and remaining butter. Salt and pepper to taste, then simmer for about 5 minutes. Remove from heat and serve warm.
More Recipes
Shop