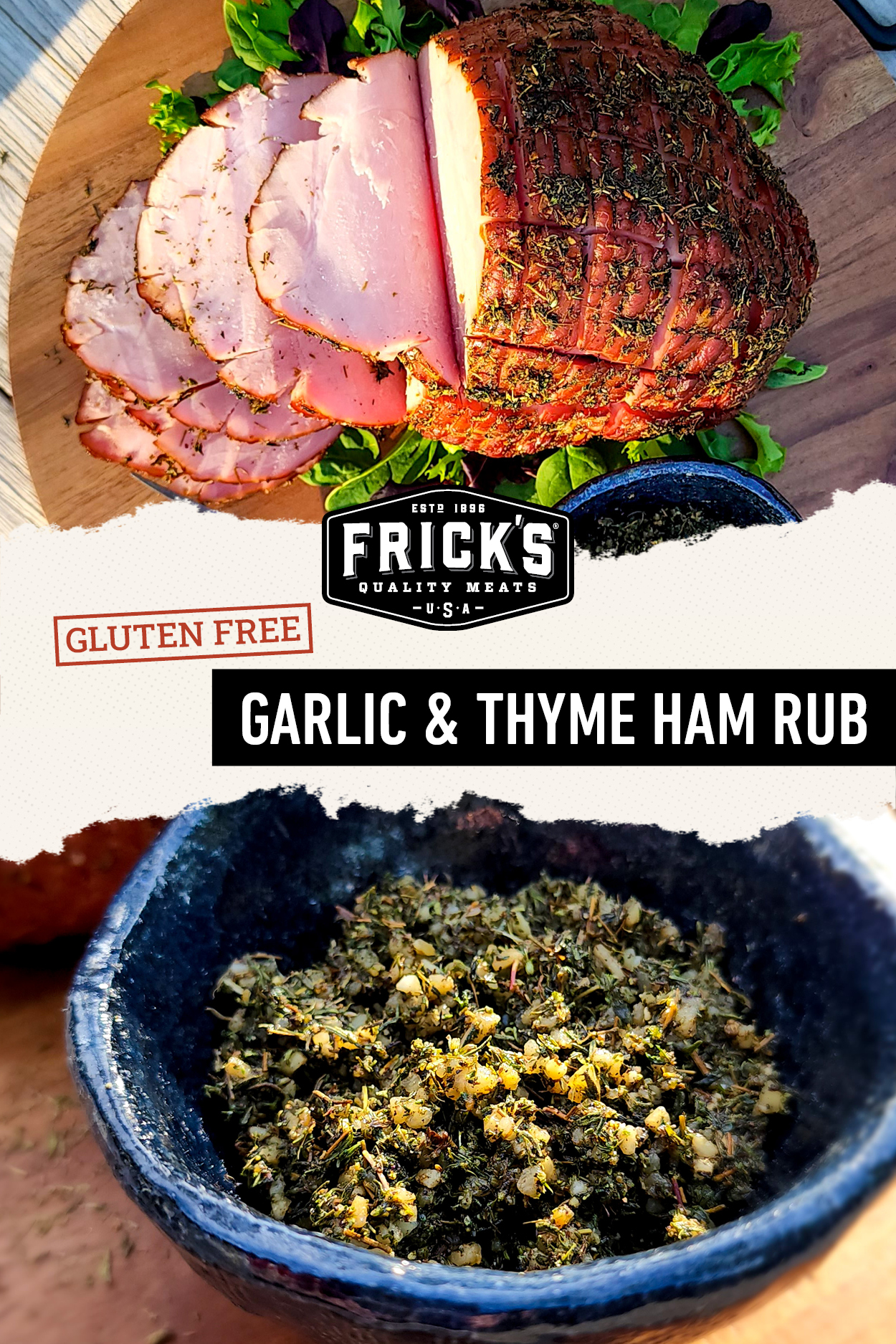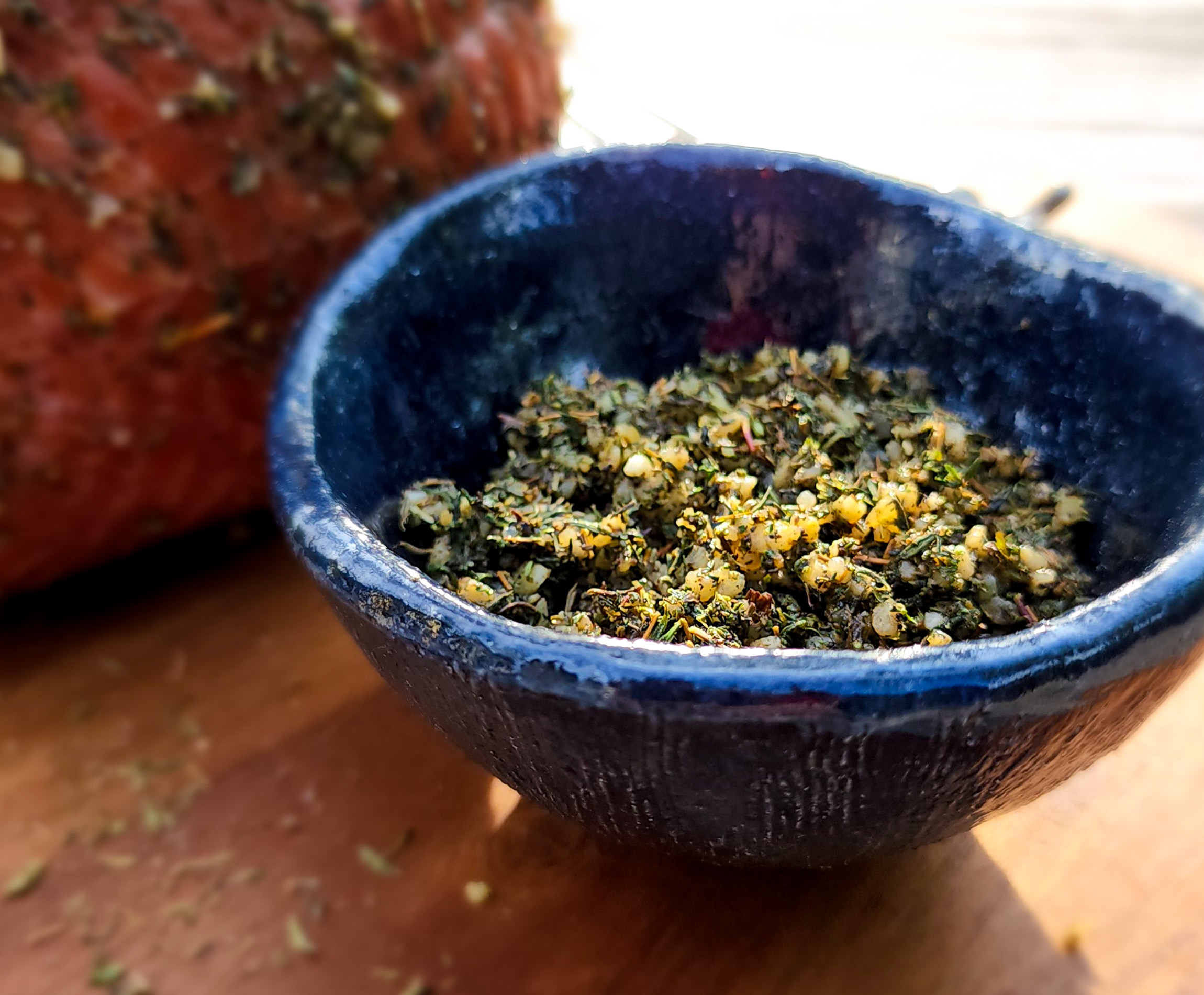 Garlic & Thyme Ham Rub
Garlicky and herb-a-licious, this ham seasoning takes very little time to make, but plenty of thyme, and is well worth the minimal effort.
View Recipe
Ingredients & Instructions
3 Tbsp. (~9 cloves) minced garlic
1/3 cup dried thyme
2 tsp. dried lemon peel
1 tsp. salt
1 Tbsp. black pepper
1/4 cup olive oil
Apply to a 6-10 pound Frick's ham
STEP 1
In a bowl, mix together all ingredients.
STEP 2
Rub the mixture all over the top and sides of a ham. More olive oil or water can be added as needed if not adhering well to the ham's rind. Tip: score the ham before applying rub to get seasoning deeper into the meat.
STEP 3
Bake or grill the ham according to package instructions or recommendations found here: fricksqualitymeats.com/meat-know-how
More Recipes
Shop