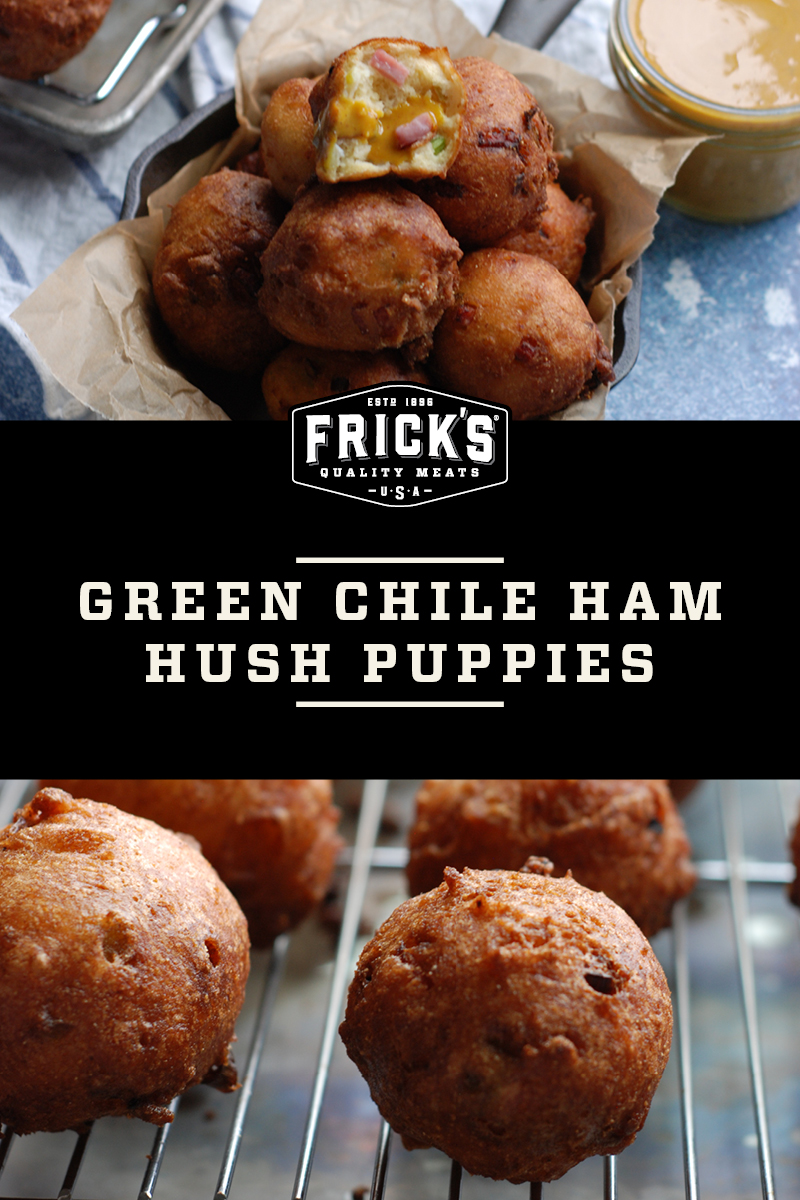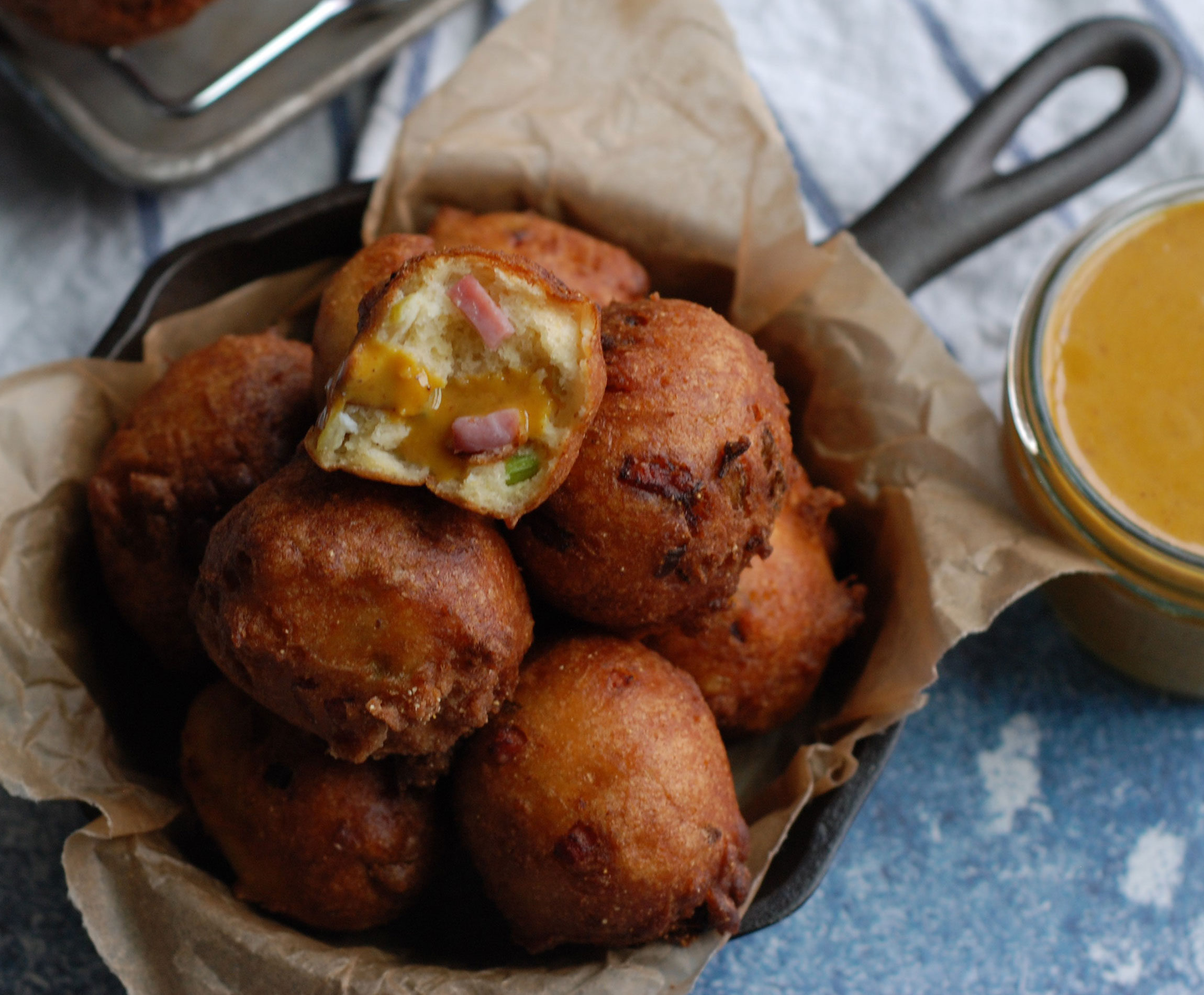 Green Chile Ham Hush Puppies
Nothing starts the party quite like these puppies. Crispy outside, fluffy inside, and perfectly bite sized, they make for a great appetizer. Don't forget the Chipotle honey mustard!
View Recipe
Ingredients & Instructions
1 1/2 cup diced Frick's ham
6 cups vegetable oil for frying
1/2 cup yellow mustard
1/4 cup honey
2 Tablespoons mayonnaise
2 Tablespoons pureed chipotle chilies in adobo sauce
2 cups flour
½ cup cornmeal
2 1/2 teaspoons baking powder
6 Tablespoons sugar
1 teaspoon garlic salt
1/4 teaspoon baking soda
1 1/2 cup buttermilk
2 large eggs
2 Tablespoons sliced green onion
½ cup chopped canned green chiles
Step 1
In an electric fryer or large high sided skillet fitted with a candy thermometer, bring the oil up to 375 degrees over medium high heat.
Step 2
In a small mixing bowl whisk together the yellow mustard, honey, mayonnaise and pureed chipotles. Place in the fridge to chill.
Step 3
In another small mixing bowl whisk together the flour, cornmeal, baking powder, sugar, garlic salt and baking soda. In a separate large mixing bowl, whisk together the buttermilk and eggs. Add the sliced green onion, diced ham, chopped green chiles and the flour mixture and stir until just combined.
Step 4
Once the oil is hot, using a small cookie scoop carefully drop balls of batter into the oil. Fry for about 4 minutes, turning halfway through, until golden brown and cooked through. Transfer to a paper towel lined cookie sheet and allow to drain. Serve immediately with the chilled dip.
Makes 28 hush puppies.
A Lauren Wyler of Fleur De-Lectable creation
More Recipes
Shop