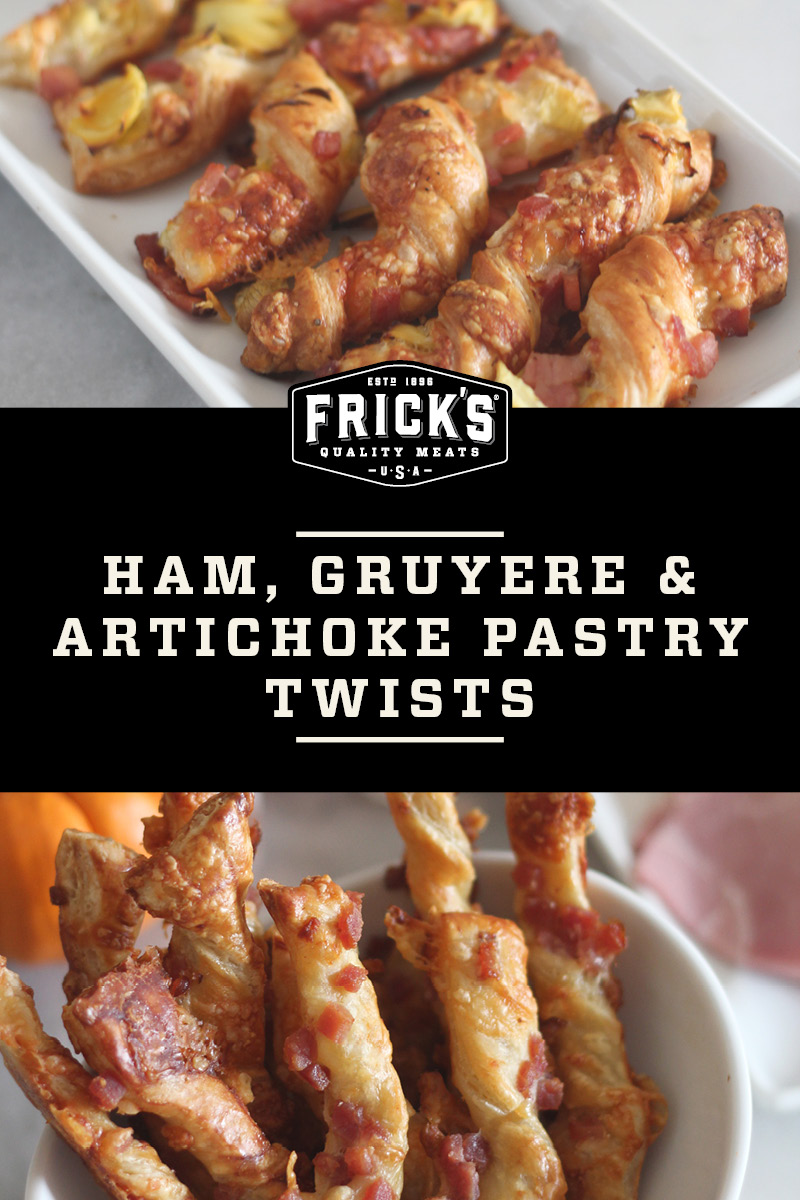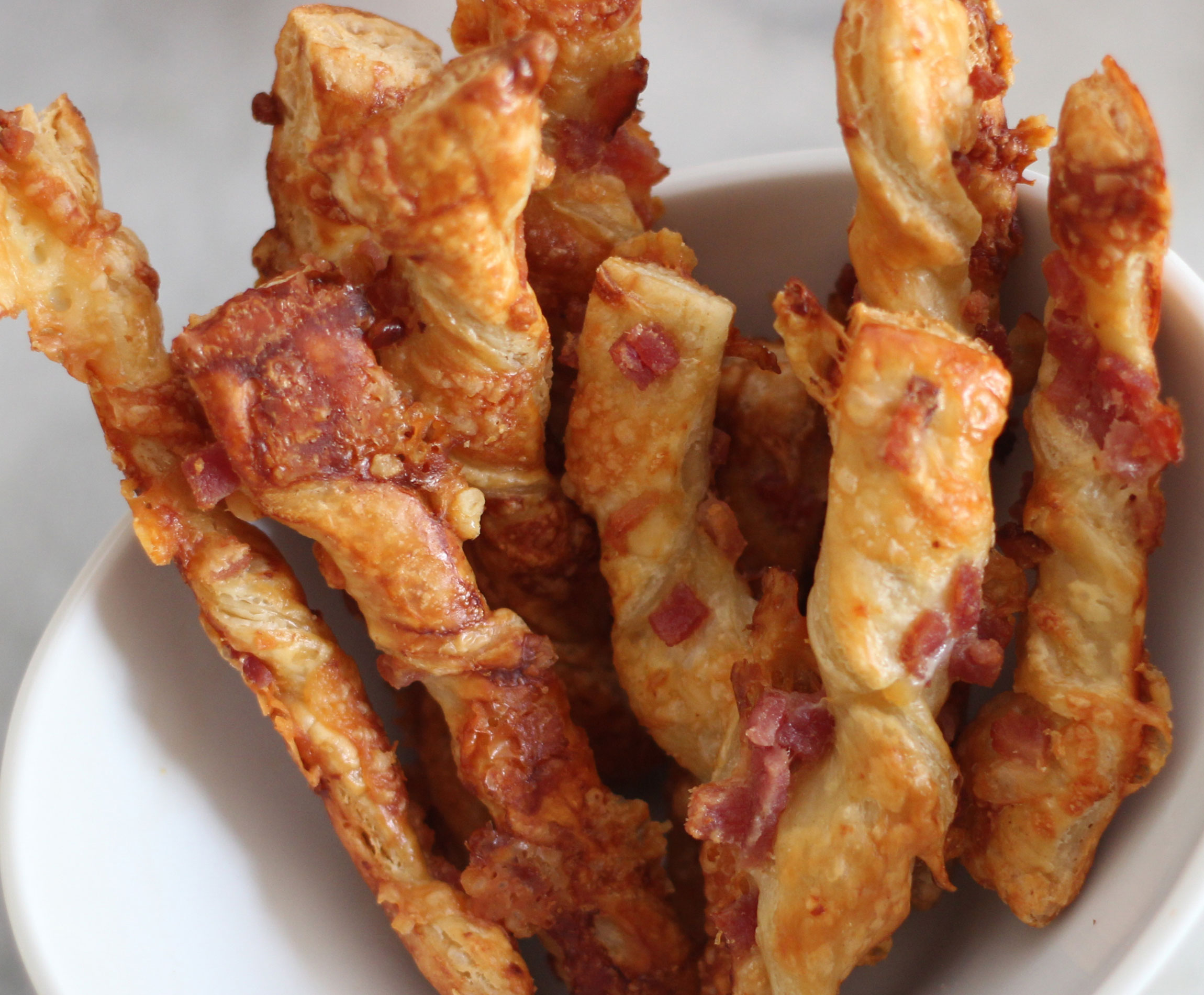 Ham, Gruyere & Artichoke Pastry Twists
Folks, this might just be your new go-to party food. Who doesn't enjoy a pastry with a twist?
View Recipe
Ingredients & Instructions
1/2 cup chopped Frick's Applewood Smoked Ham
1 sheet puff pastry (thawed)
1 egg
1/2 cup shredded Gruyere cheese
1/3 cup artichoke hearts, drained and diced
Dash of ground black pepper (optional)
Step 1
Heat oven to 375°F.
Step 2
In a small bowl, beat egg with fork to create an egg wash. Brush egg on both sides of thawed puff pastry.
Step 3
Lay the puff pastry on a baking sheet lined with parchment paper or a silicone baking mat. Evenly scatter the ham, cheese and artichoke on the puff pastry.
Step 4
Cut the pastry dough into long pieces, using a sharp knife or pizza cutter.
Step 5
Twist pastry dough and spread out the piece on baking sheet. Some of the ham, cheese and artichoke will fall of, just place them back on top of the pastry twists.
Step 6
Bake for 25 – 30 minutes until twists are golden brown. Let cool on baking sheet, then enjoy! Store in airtight container.
A Jessa of Sparkle Living Blog creation
More Recipes
Shop