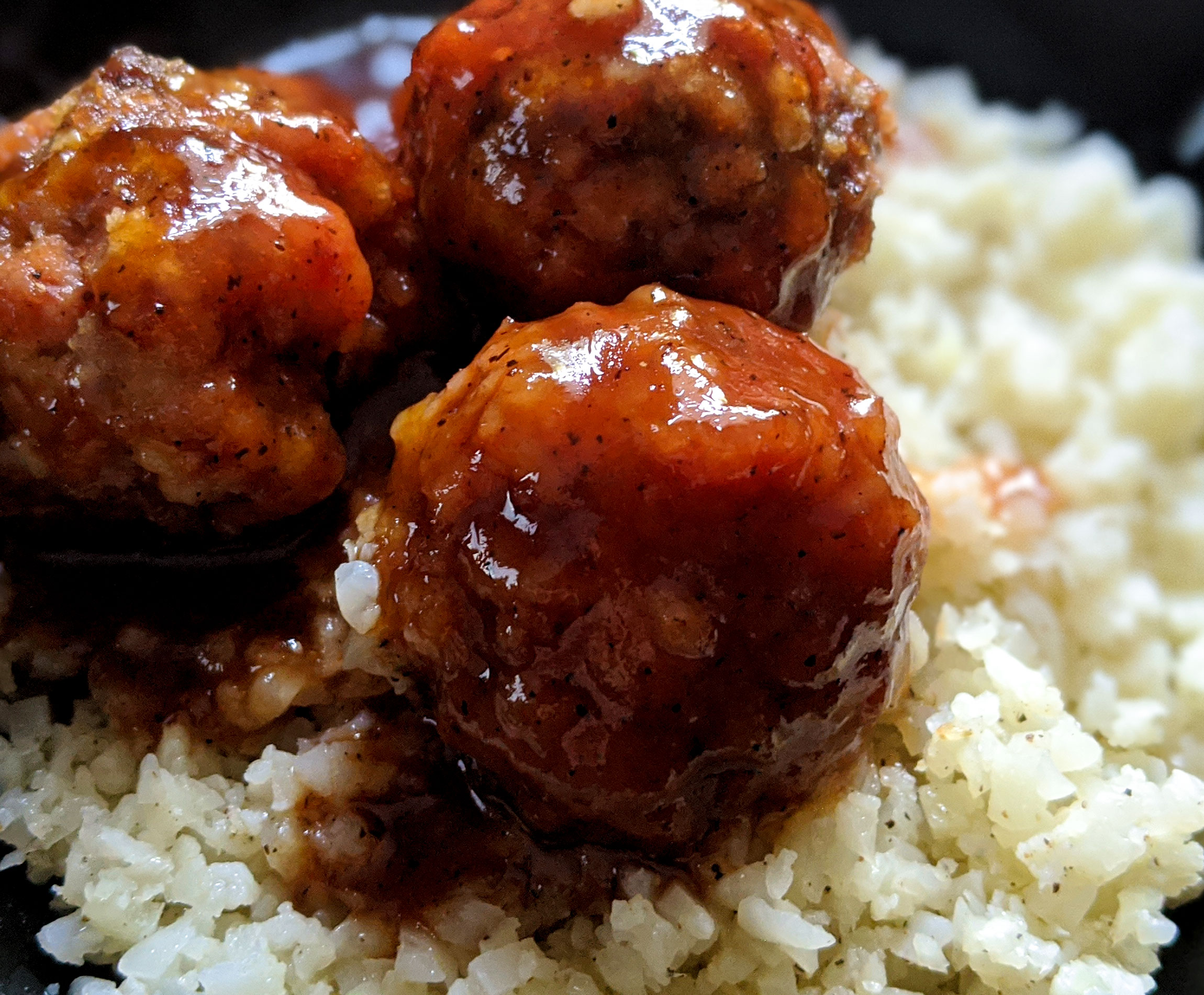 Ham Balls
When ham and beef come together, it's a wonderful thing. Dripping with sweet, tangy sauce, these meatballs demand to be eaten.
View Recipe
Ingredients & Instructions
2 lbs Frick's ground ham
1 lb ground beef
2 eggs, beaten
1 cup heavy whipping cream or whole milk
1 1/4 cup Panko breadcrumbs
1/4 cup minced onion flakes
SAUCE
2 cans (10 3/4 oz each) condensed tomato soup
2/3 cup apple cider vinegar
3 cups light brown sugar, packed
2 tsp. ground mustard powder
1 tsp. each of salt & pepper
Step 1
Preheat oven to 350°F.
Step 2
In a large bowl, combine ground ham, ground beef, eggs, whipping cream, breadcrumbs and onion flakes. Mix well.
Step 3
Roll the mixture into 1 1/2" to 2" round balls (about 1/3 cup in size). Place in a 9×13 and an 8×8 baking pan.
Step 4
Whisk together the sauce ingredients, then pour sauce over meatballs, dividing it between the two pans.
Step 5
Bake the meatballs for one hour. Baste with sauce once while cooking and before serving.
Step 6
Serve warm.
Note: These meatballs will look a little pink inside. That is to be expected since they are primarily ham.
More Recipes
Shop