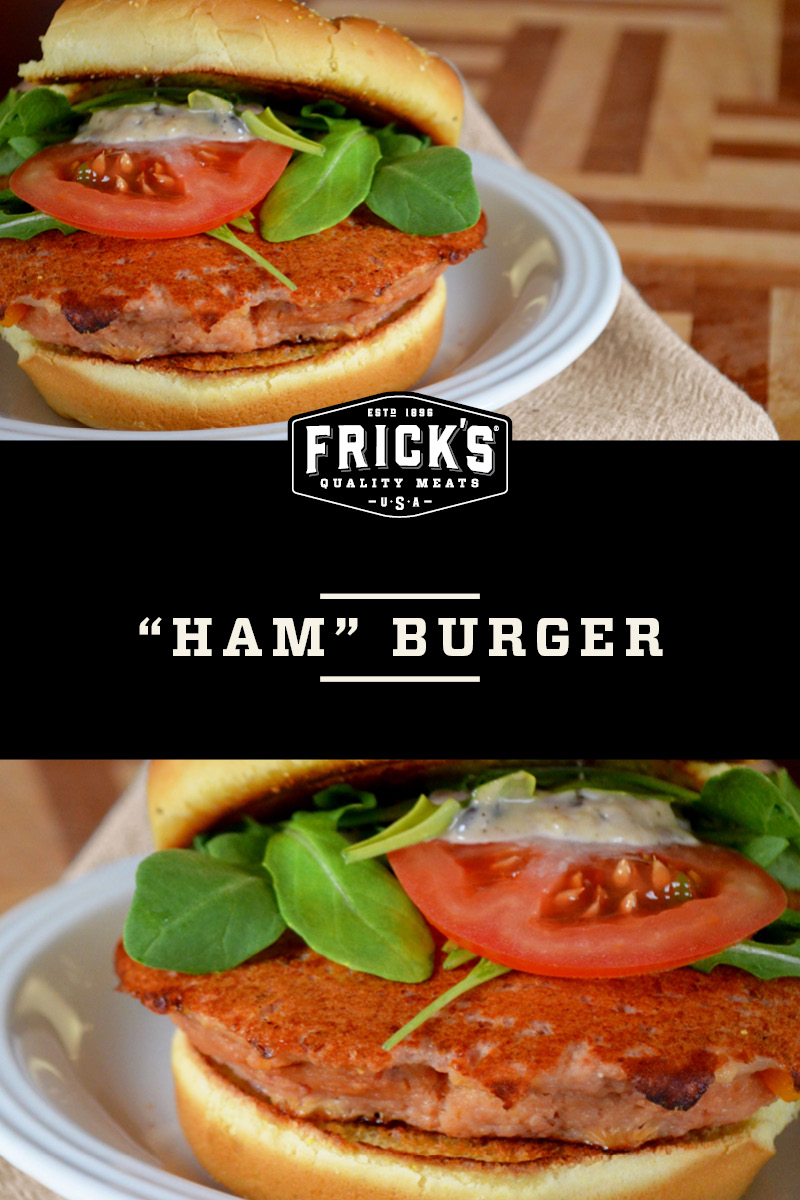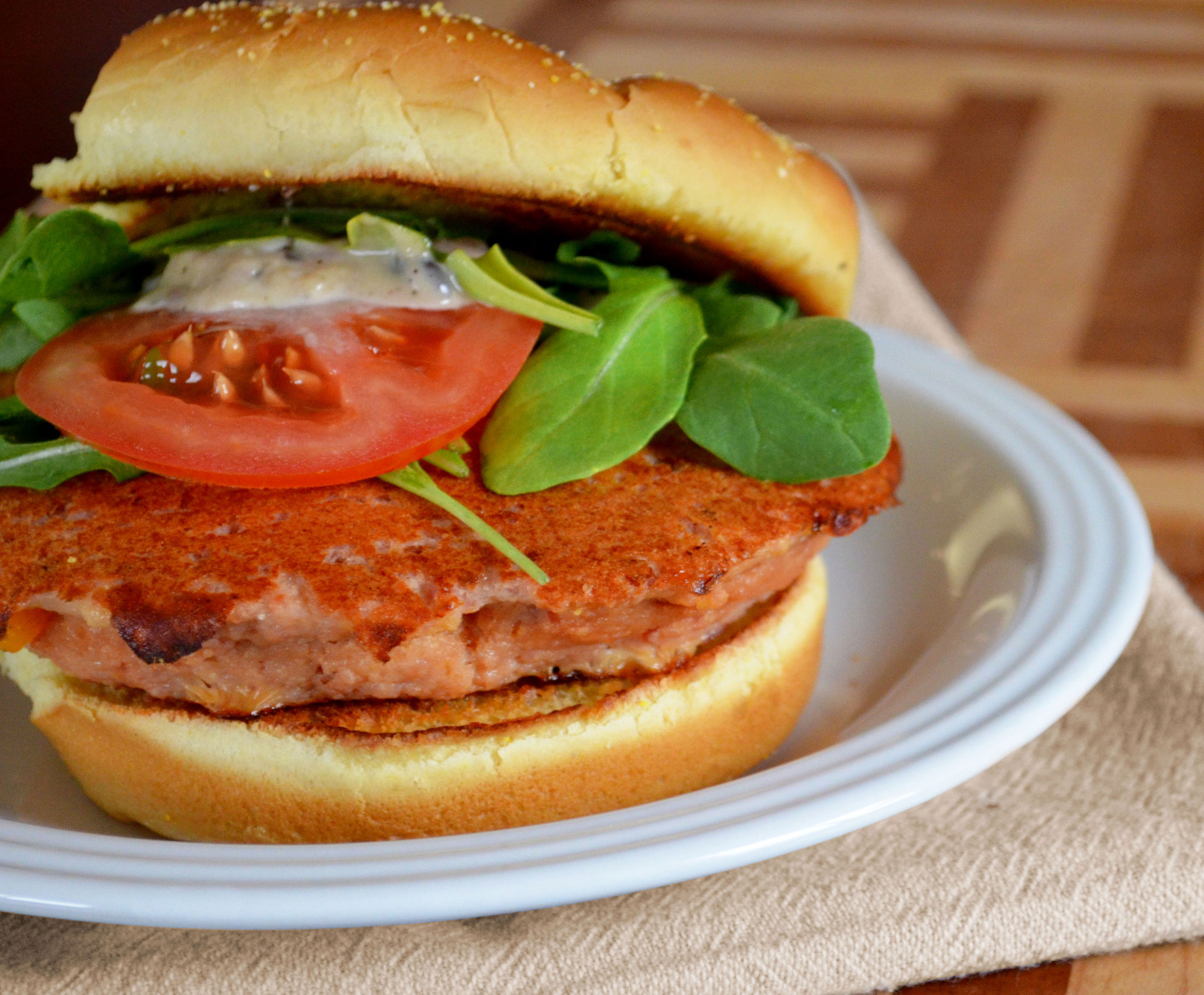 "HAM" burger
Burgers don't have to be beef. This burger is stuffed with cheddar cheese and encased with ground ham before it's grilled. With great taste and lower fat, it's time to put the "ham" back in "hamburger."
View Recipe
Ingredients & Instructions
16 oz. Frick's Ground Ham
3 eggs
8 oz. shredded cheddar cheese
8 oz. black beans, rinsed, drained and mashed to make a paste
2 Tbsp. crushed garlic
1 tablespoon olive oil
1/2 cup aioli or high quality garlic mayonnaise
1 cup packed arugula
2 small vine ripened tomatoes
4 Kaiser rolls
Step 1
In a food processor blend ground ham, eggs, cheddar cheese, and garlic.
Step 2
Divide mixture into 4 portions and form into patties.
Step 3
Heat olive oil in skillet on medium high heat. Pan fry patties for 5 minutes per side until crispy on the outside and internal temperature reaches 160°F.
Step 4
Mix mashed black beans with aioli to make spread.
Step 5
Spread 1 oz. black bean aioli onto each side of buns. Place patties on bun bottom, top with arugula, tomato and bun top.
A Chef Peter Rumbolo Creation
More Recipes
Shop