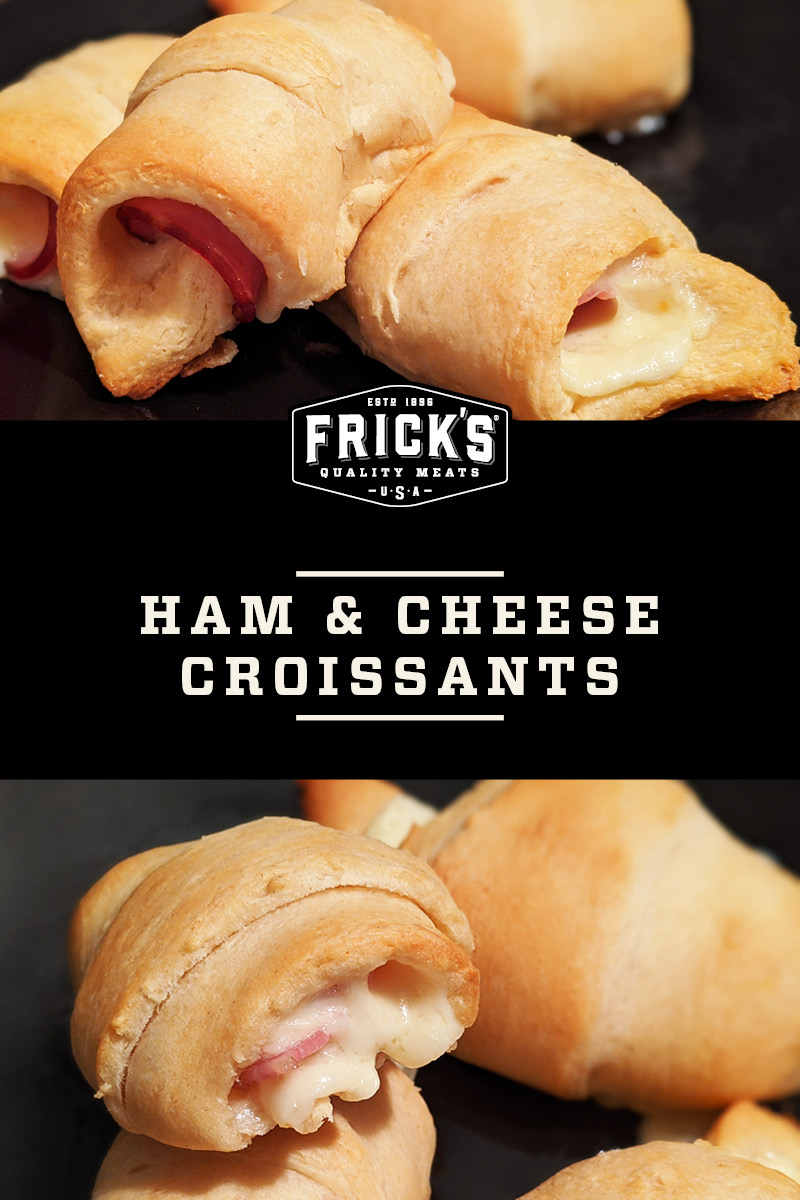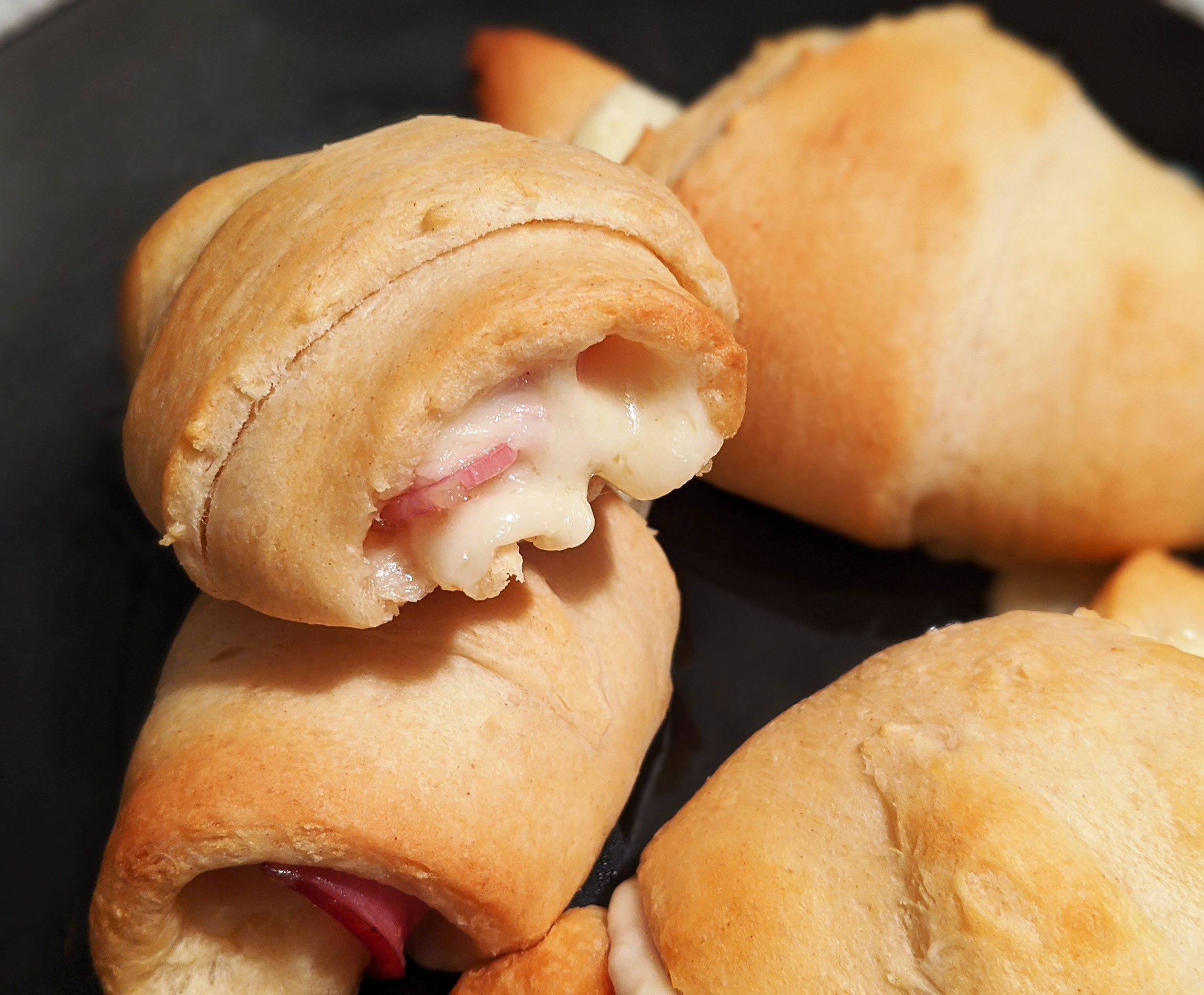 Ham & Cheese Croissants
Soft and flaky meets smoky and savory. The pair has an instant connection, and a delicious relationship is formed.
View Recipe
Ingredients & Instructions
4 – 8 slices Frick's Sliced Ham
8 slices Havarti or Gouda cheese
1 package of crescent roll dough (makes 8 rolls)
Step 1
If not already pre-cut, cut crescent roll dough into eight long, thin triangles.
Step 2
At the wide end of each triangle, place one slice of cheese and one slice of ham (may want to halve ham slices first depending on the size of the triangles).
Step 3
Starting at the wide end, roll up dough triangles, ham and cheese. Place rolls on a non-stick baking pan.
Step 4
Pre-heat oven to 375°F and bake for 10-12 minutes, or follow the instructions on the crescent dough packaging. Serve warm.
More Recipes
Shop