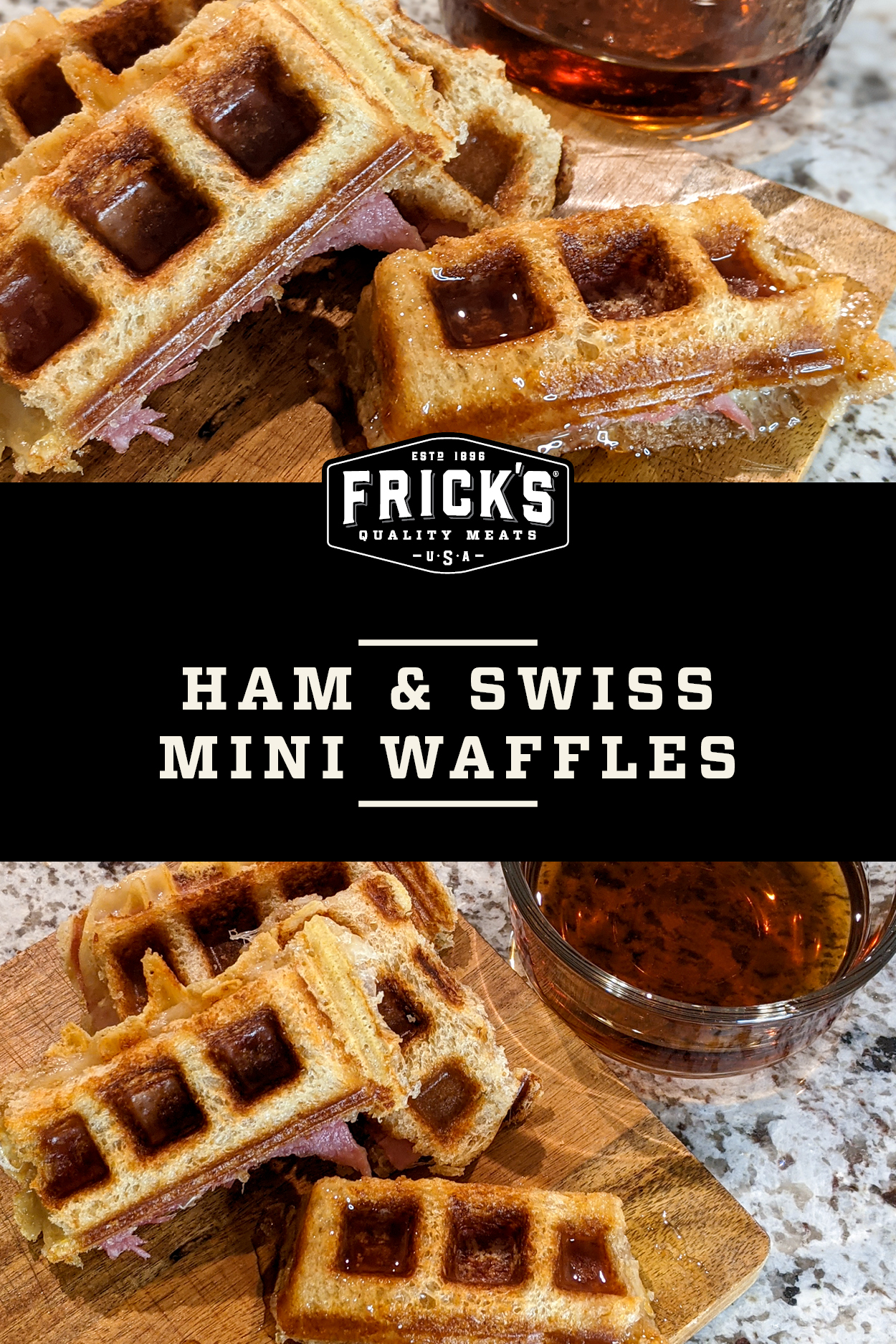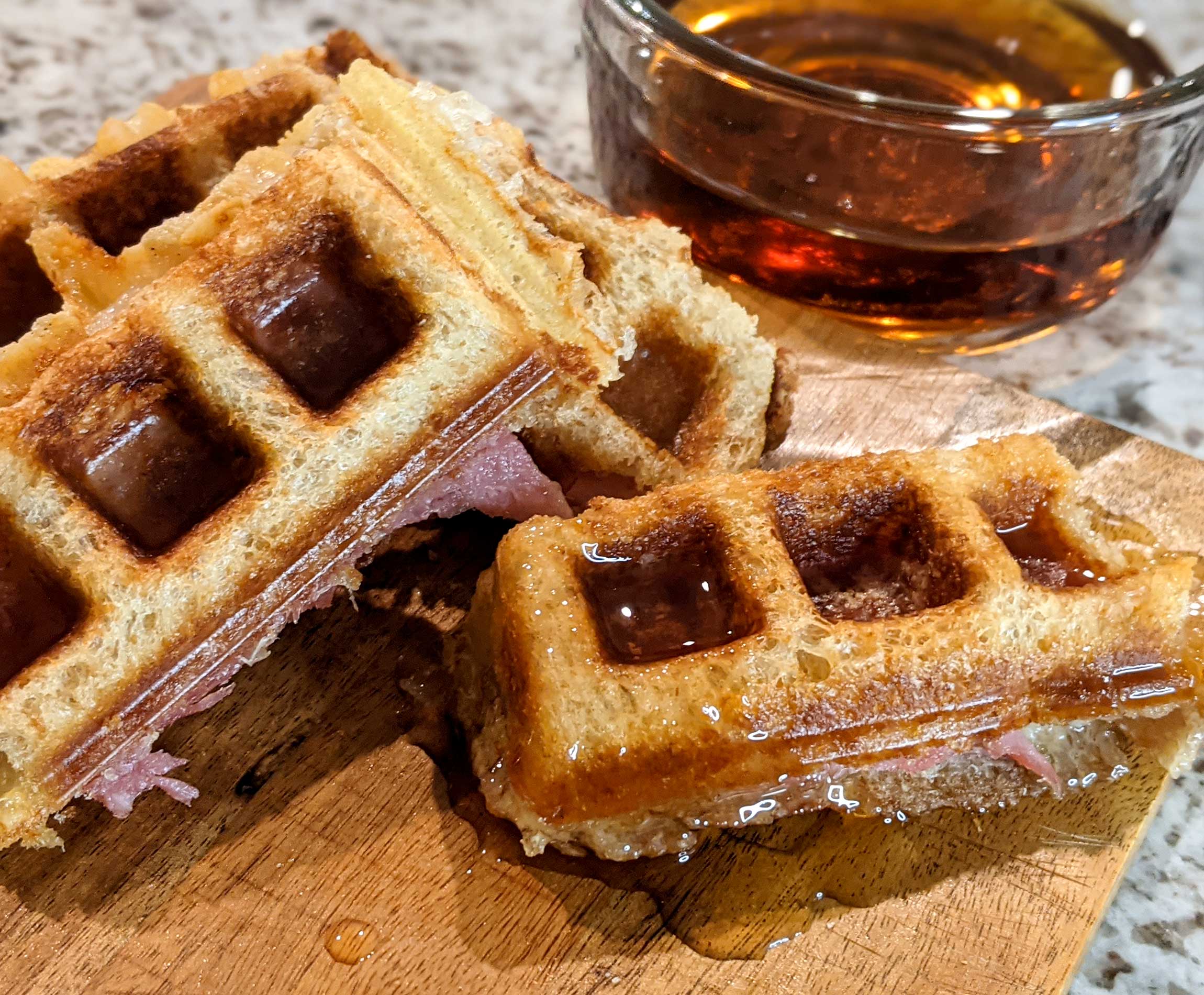 Ham & Swiss Mini Waffles
Turn an ordinary breakfast into something new and creative with ham and cheese waffle sandwiches. Try it with your favorite sliced bread variety, or even cinnamon bread for extra sweetness.
View Recipe
Ingredients & Instructions
8 slices Frick's ham, 1/8″ slice thickness
8 slices swiss cheese
1 stick butter, melted
16 slices white bread, crusts trimmed
Optional ingredients for dipping: maple syrup or maple whipped cream cheese
Step 1
Preheat waffle iron. While iron is heating, brush butter on one side of 8 bread slices.
Step 2
Top 8 un-buttered bread slices with 1 slice ham and 1 slice cheese, folding in or trimming any overhang. Top with remaining 8 buttered bread slices, butter side out. Place sandwiches, buttered side down on waffle iron and brush butter on top of sandwich before closing waffle iron lid.
Step 3
Cook sandwiches in batches, depending on size of waffle iron, until bread is crisp and cheese is melted (approximately 2-3 minutes).
Step 4
Cut each sandwich into 4 triangles or half strips and serve with maple syrup or maple whipped cream cheese for dipping.
More Recipes
Shop