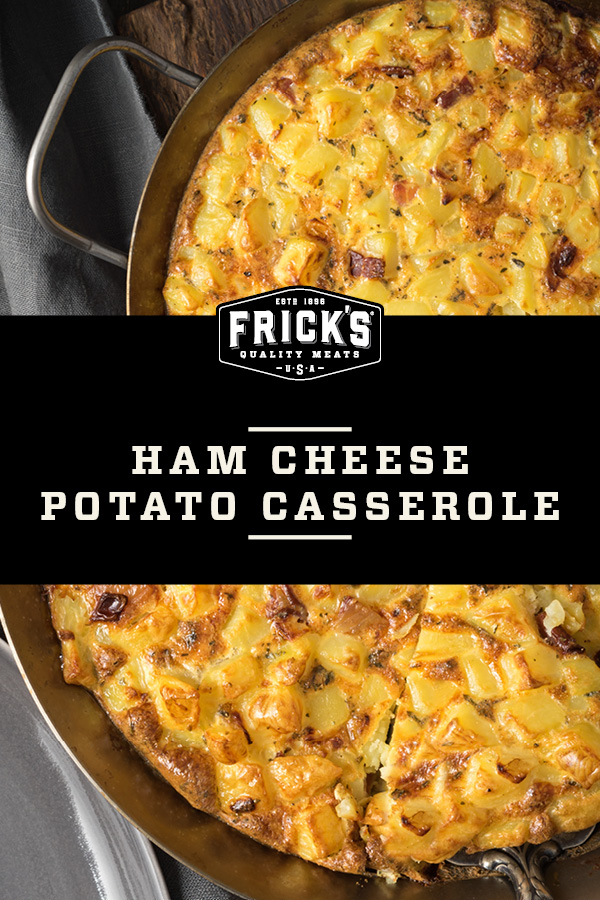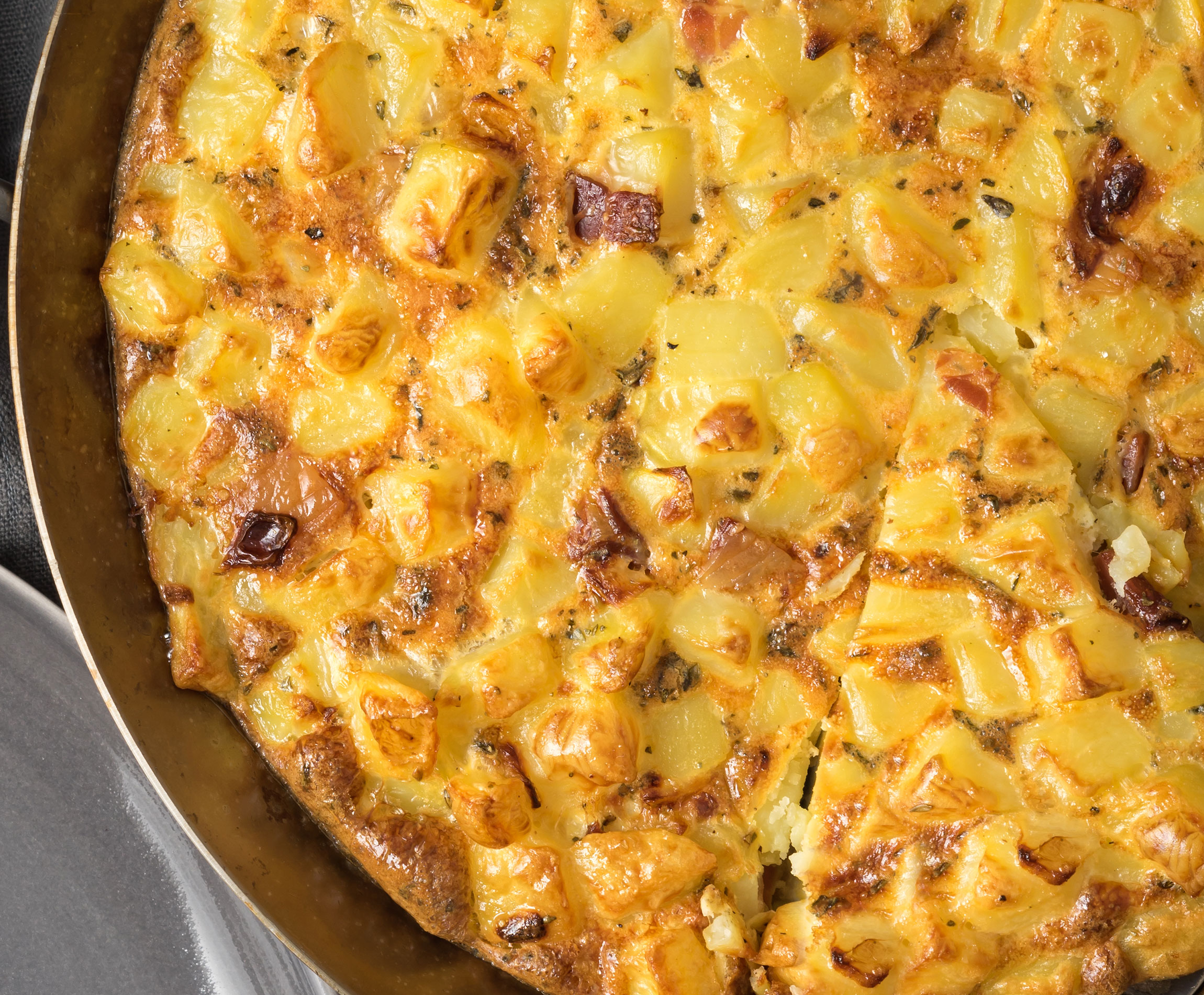 Ham & Cheese Potato Casserole
A classic! This dish is a quick and easy recipe perfect for warming up a party, co-staring at dinner, or delighting at breakfast.
View Recipe
Ingredients & Instructions
1 – 1.5 cups of Frick's ham, diced
1 Bag Shredded Hash Browns (30 oz.)
1 can cream of chicken soup
2 cup Sour cream
1/2 teaspoon salt
2 cup cheddar cheese shredded
1/3 cup green onions sliced
1/4 teaspoon black pepper, ground
2 cup corn flakes crushed
1/4 cup butter, melted
Step 1
Preheat oven to 350°F. Coat 13×9 baking dish with nonstick cooking spray.
Step 2
In a large bowl, whisk together soup, sour cream, salt and pepper. Stir in cheese, onion, ham, and hash browns until well mixed. Spoon evenly into baking dish.
Step 3
In a medium bowl, mix together cereal and butter. Sprinkle evenly on top of hash brown mixture.
Step 4
Bake uncovered for about 45 minutes, or until hot and bubbly. Allow to rest for 5 minutes before serving. Garnish with additional sliced green onion if desired, and serve warm.
More Recipes
Shop