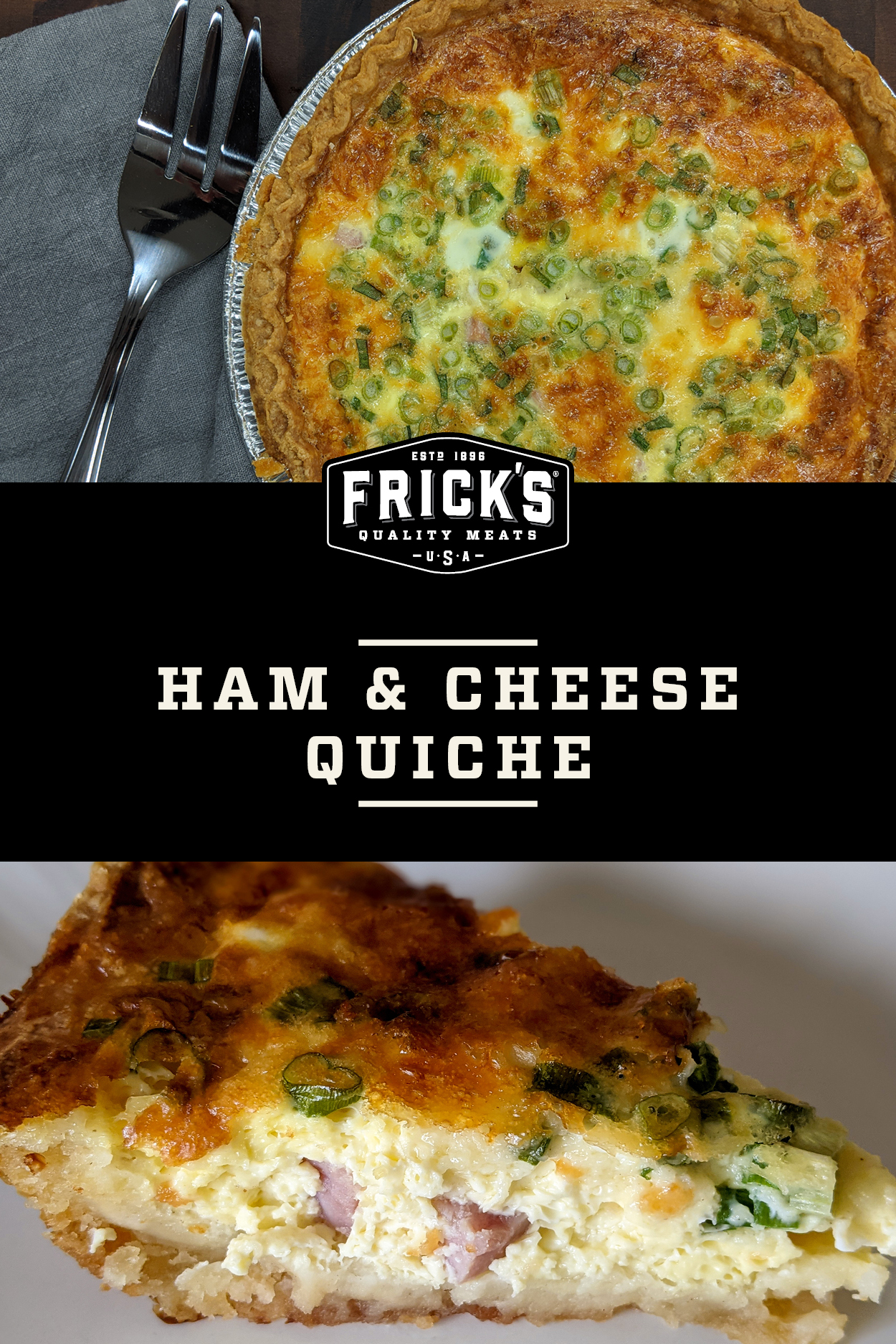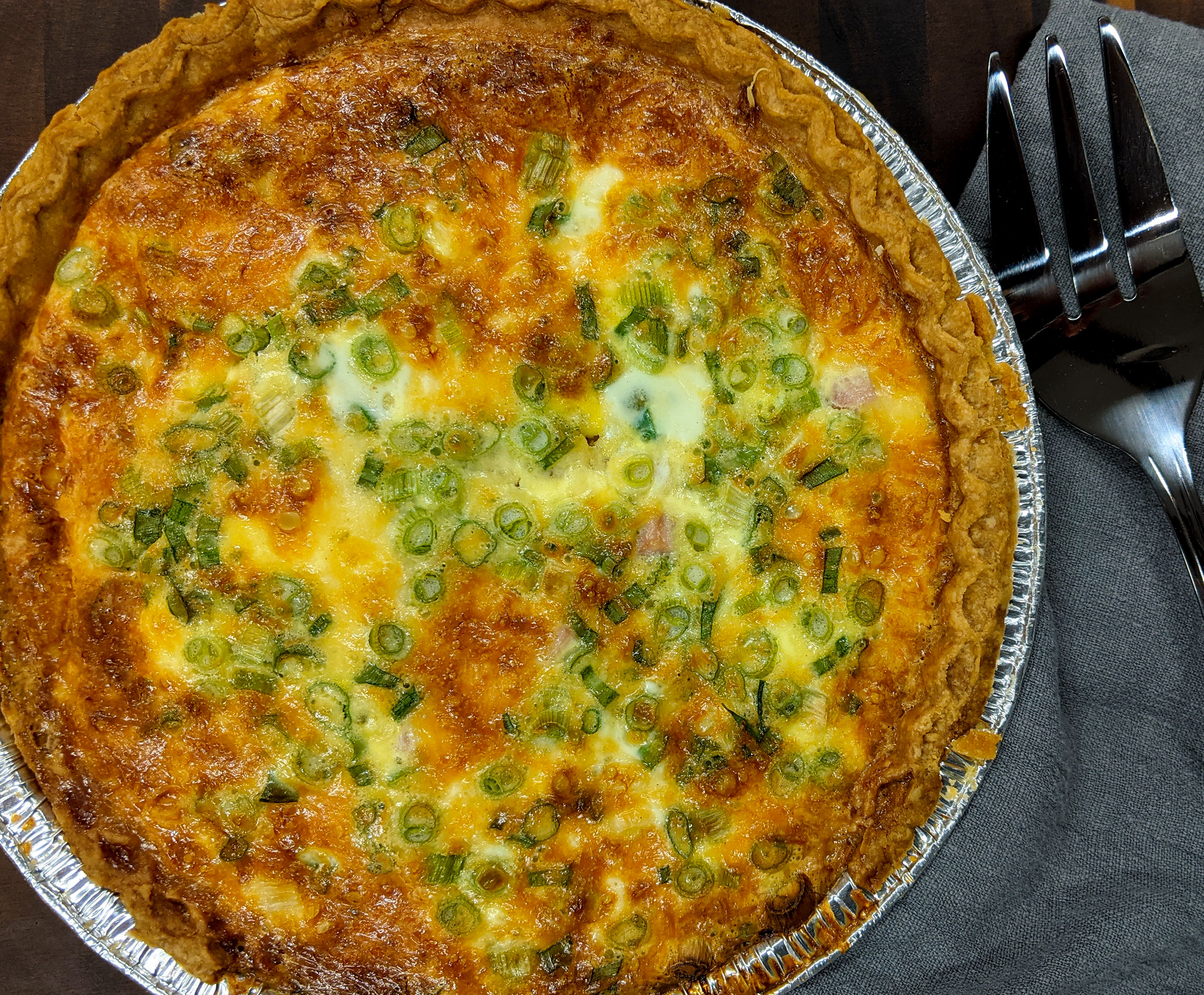 Ham & Cheese Quiche
Breakfast for lunch anyone? Gruyere and cheddar cheeses mixed with Frick's Smoked Ham will elevate your breakfast menu and wow your family or guests.
View Recipe
Ingredients & Instructions
1 cup (~8 oz) Frick's boneless ham, diced
1/3 cup Gruyere cheese, shredded
1/3 cup white cheddar cheese, shredded
5 eggs
1-1/2 cup half and half
1 ready-to-bake deep dish frozen pie crust, thawed
1/2 tbsp. butter, melted
1/2 cup green onion, finely sliced
1/2 tsp. garlic powder
1/2 tsp. salt
1/4 tsp. white pepper
Step 1
Preheat oven to 350°F.
Step 2
Prick thawed pie crust all over and lightly butter bottom of crust. Bake for 10 minutes at 350°F until just set. Remove from oven and cool.
Step 3
Add eggs to large bowl and whisk until light and fluffy. Whisk in half and half, salt, white pepper, green onions, garlic powder, and 1/2 of the shredded cheeses.
Step 4
Place pre-baked pie crust on cookie sheet (in case there is any spillover). Fill crust with diced ham and remaining cheeses. Pour filling over ham and cheese.
Step 5
Bake at 350°F for 60 minutes on cookie sheet or until center of quiche is set. Remove from oven and allow to sit for 5-10 minutes before serving.
Recipe developed for Frick's Quality Meats by the East Central College Culinary Arts Program.
More Recipes
Shop