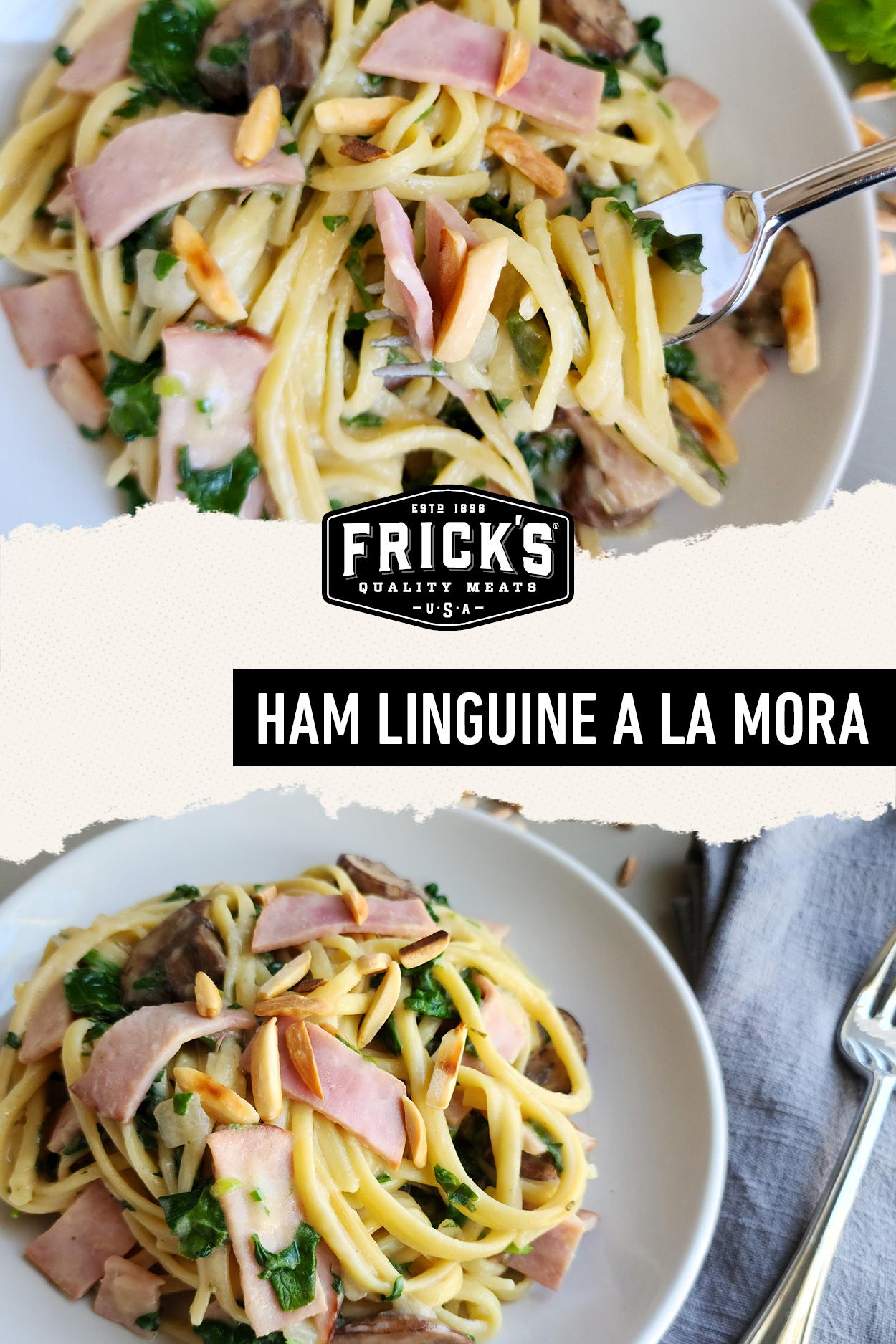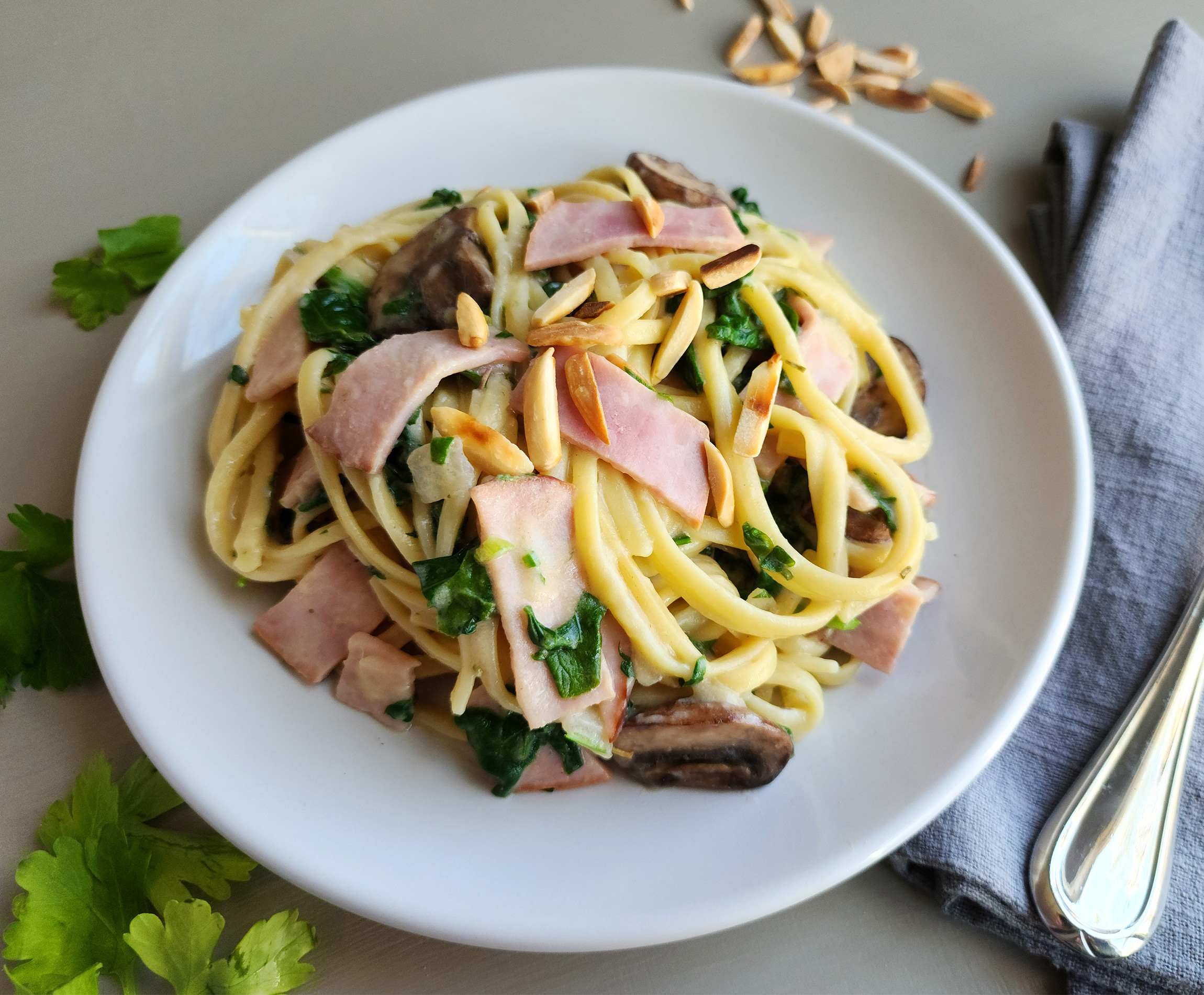 Ham Linguine A La Mora
Another Frick recipe that we can't go without sharing. The fresh ingredients in this pasta are the perfect pair for Frick's smoked ham. The sauce holds lots of flavor, but isn't overly thick. So good, you'll want to make extra for leftovers.
View Recipe
Ingredients & Instructions
12 oz Frick's ham, cut into julienne strips (1.5 cups)
16 oz Linguine pasta
1/2 cup slivered almonds
1-1/2 cups sliced mushrooms (4 oz.)
3/4 cup chopped onion
3 Tbsp. butter or margarine
3 Tbsp. cooking oil
3 Tbsp. all-purpose flour
3/4 tsp. dried thyme, crushed
1 (13-3/4 oz) can beef broth
3/4 cup light cream or milk
1/2 cup snipped parsley
3 Tbsp. Dijon-style mustard
8 oz spinach, coarsely chopped
Step 1
Cook linguine according to package instructions. Meanwhile, in a heavy 12-inch skillet, brown almonds over medium heat about 5 minutes or till golden, stirring constantly. Remove from skillet; set aside.
Step 2
In same skillet, cook mushrooms and onion in butter or margarine and oil until onions are tender but not brown.
Step 3
Stir in the flour and thyme. Add the beef broth and cream all at once. Cook and stir over medium heat until thickened and bubbly. Cook and stir one minute more.
Step 4
Stir in the ham, parsley, chopped spinach, mustard and 1/4 cup of the almonds. Stir in the hot cooked linguine. Sprinkle the remaining almonds over individual servings and serve warm.
More Recipes
Shop