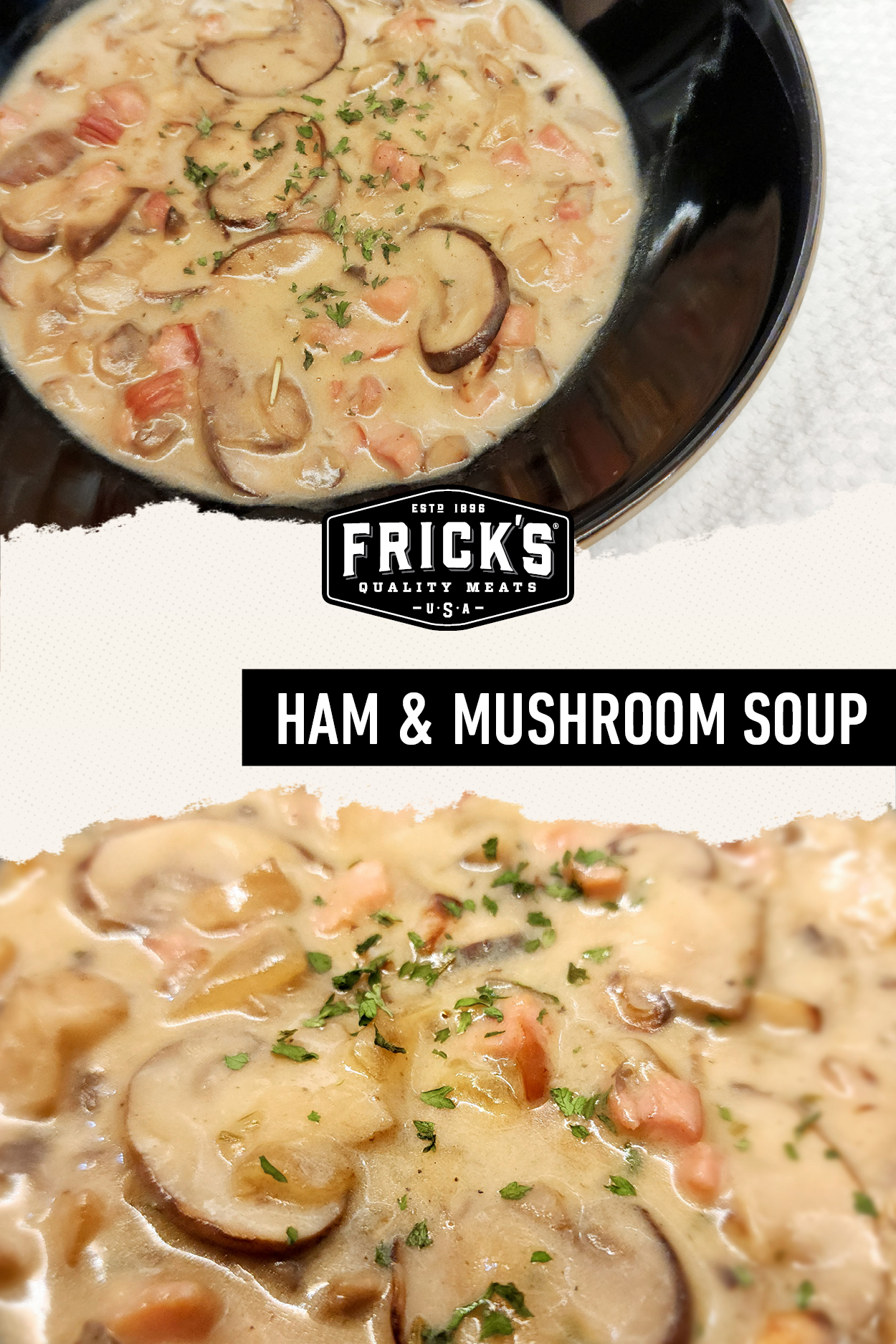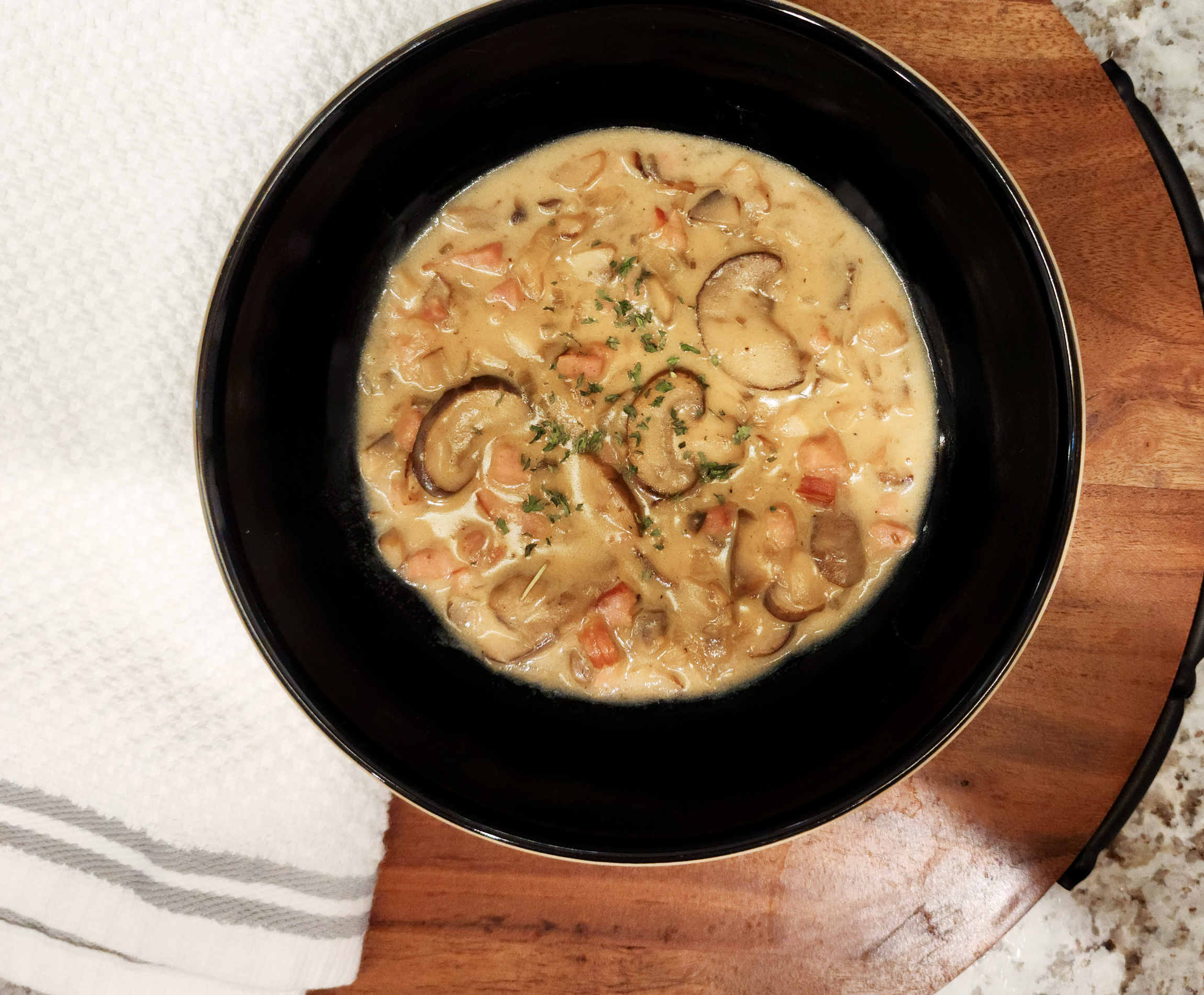 Ham & Mushroom Soup
Fill up a bowl and warm your soul with the earthy, meaty flavors in this dish.
View Recipe
Ingredients & Instructions
8 oz Frick's diced ham
10 oz white mushrooms, chopped
10 oz cremini (baby bella) mushrooms, thinly sliced
1 medium yellow onion, finely chopped
4 Tbsp. butter
3 Tbsp. flour
4 cups (32 oz) vegetable stock
1 cup half and half
3 Tbsp. white wine or sherry vinegar
1 Tbsp. Worcestershire sauce
2 Tbsp. lemon juice
1/3 tsp. dried thyme
1/4 tsp. salt
1/4 tsp. black pepper
STEP 1
In a large saucepan, melt butter over medium-high heat. Add onions and sauté until softened, about 3 minutes. Then add mushrooms and cook, stirring frequently, for another 12 minutes.
STEP 2
Add flour and stir to combine. Then add vinegar, stock, half and half, thyme, Worcestershire, salt and pepper. Bring to a simmer.
STEP 3
Continue cooking at a simmer, stirring occasionally, for about 18 minutes, or until soup begins to thicken. Stir in the ham and simmer another couple minutes, then serve hot.
More Recipes
Shop