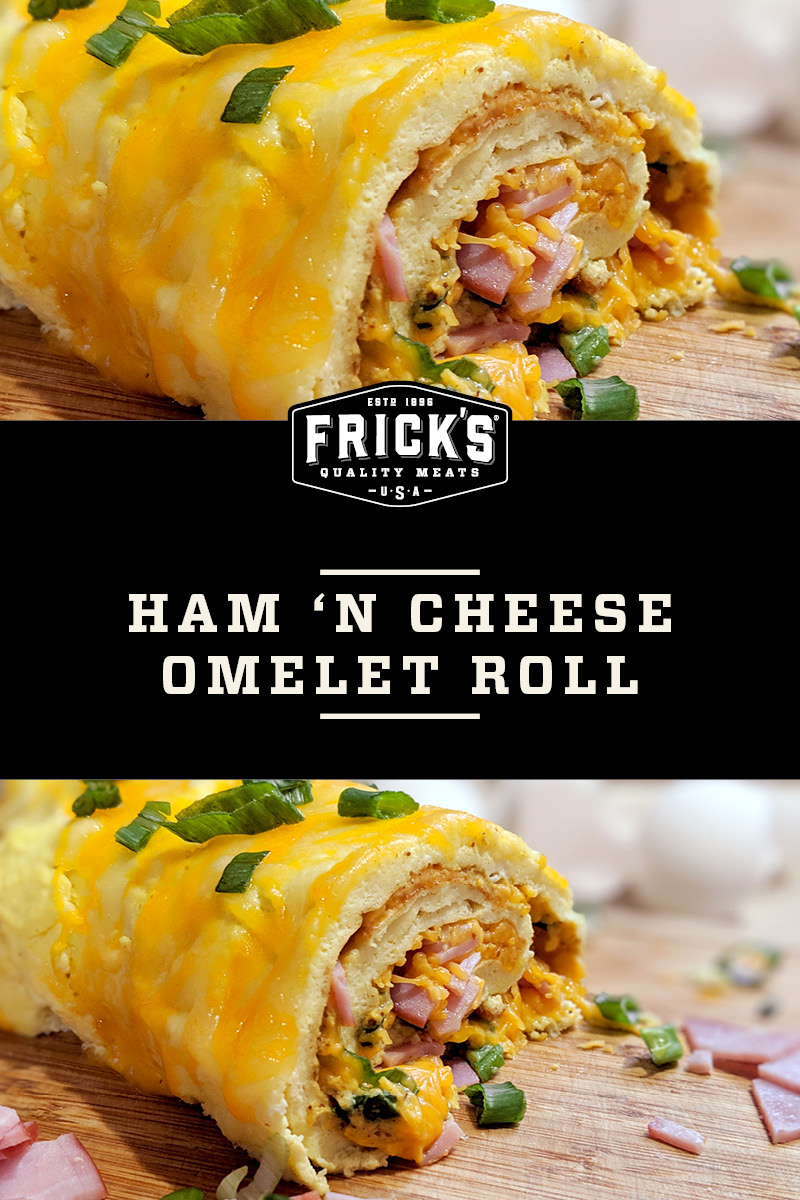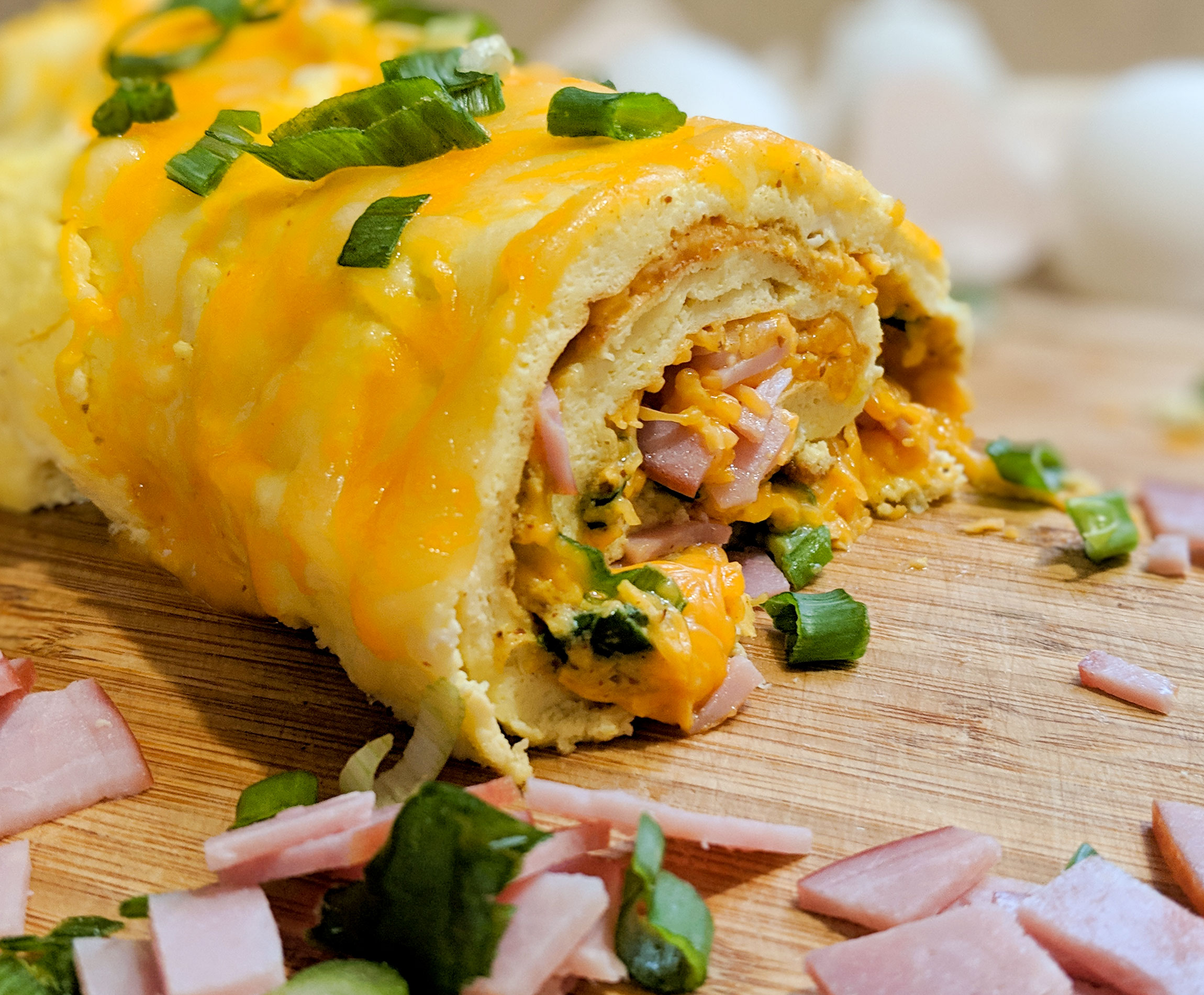 Ham 'n Cheese Omelet Roll
A ham omelet with a twist, this dish is fun to make and easy to dish up to your family or friends.
View Recipe
Ingredients & Instructions
2 cups finely chopped Frick's fully cooked ham
4 ounces cream cheese, softened
3/4 cup 2% milk
2 tablespoons all-purpose flour
1/4 teaspoon salt
12 eggs
2 tablespoons spicy mustard
2-1/4 cups shredded cheddar cheese, divided
1/2 cup thinly sliced green onions
Step 1
Line the bottom and sides of a greased 15-in. x 10-in. x 1-in. baking pan with parchment paper; grease the paper and set aside.
Step 2
In a small bowl, beat cream cheese and milk until smooth. Add flour and salt; mix until combined.
Step 3
In a large bowl, whisk eggs until blended. Add cream cheese mixture; mix well. Pour into prepared pan.
Step 4
Bake at 375°F for 30-35 minutes or until eggs are puffed and set. Remove from the oven. Immediately spread with mustard and sprinkle with 1 cup cheese. Sprinkle with ham, onions and 1 cup cheese.
Step 5
Roll up from a short side, peeling parchment paper away while rolling. Sprinkle top of roll with the remaining cheese; bake 3-4 minutes longer or until cheese is melted. Serve warm.
More Recipes
Shop