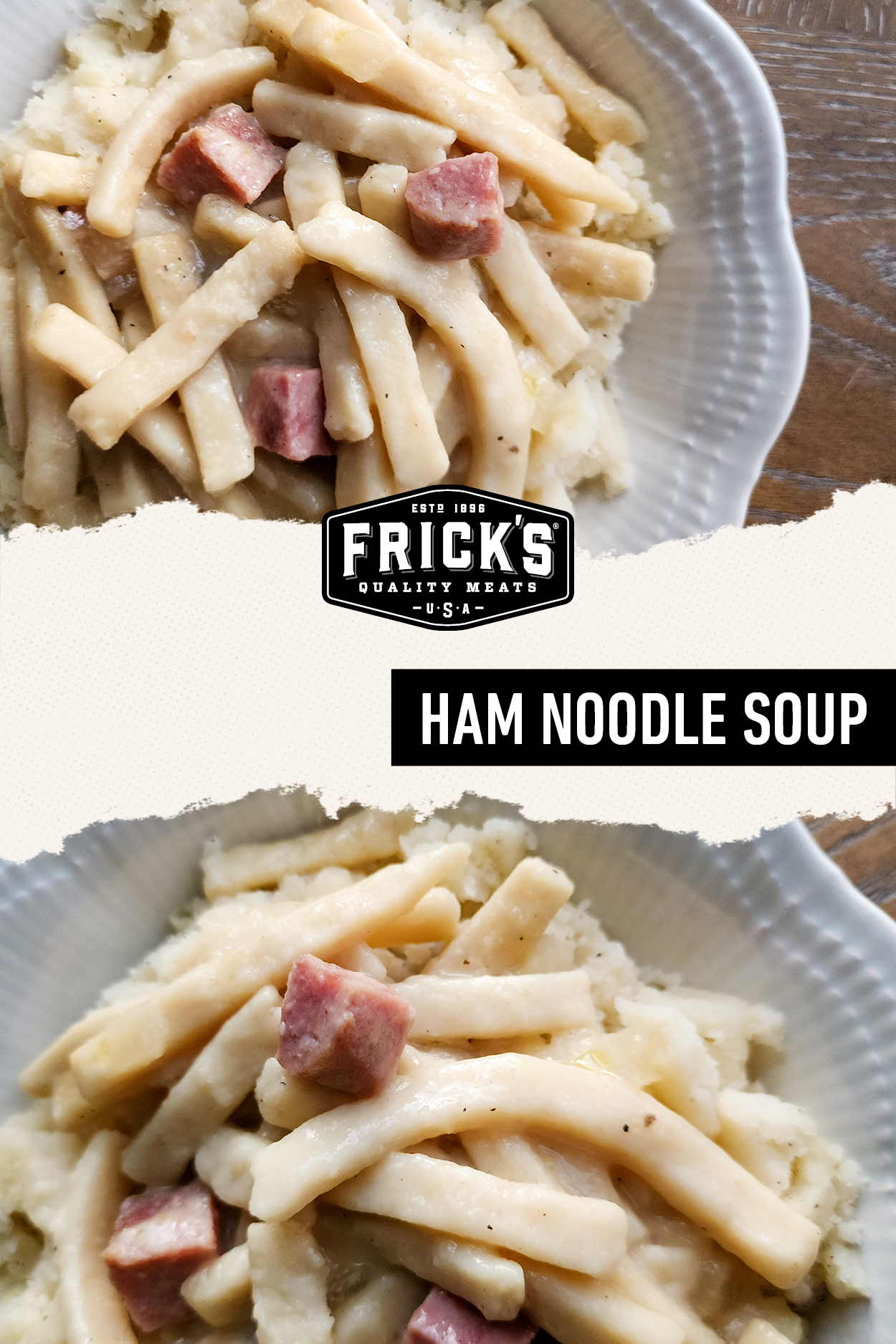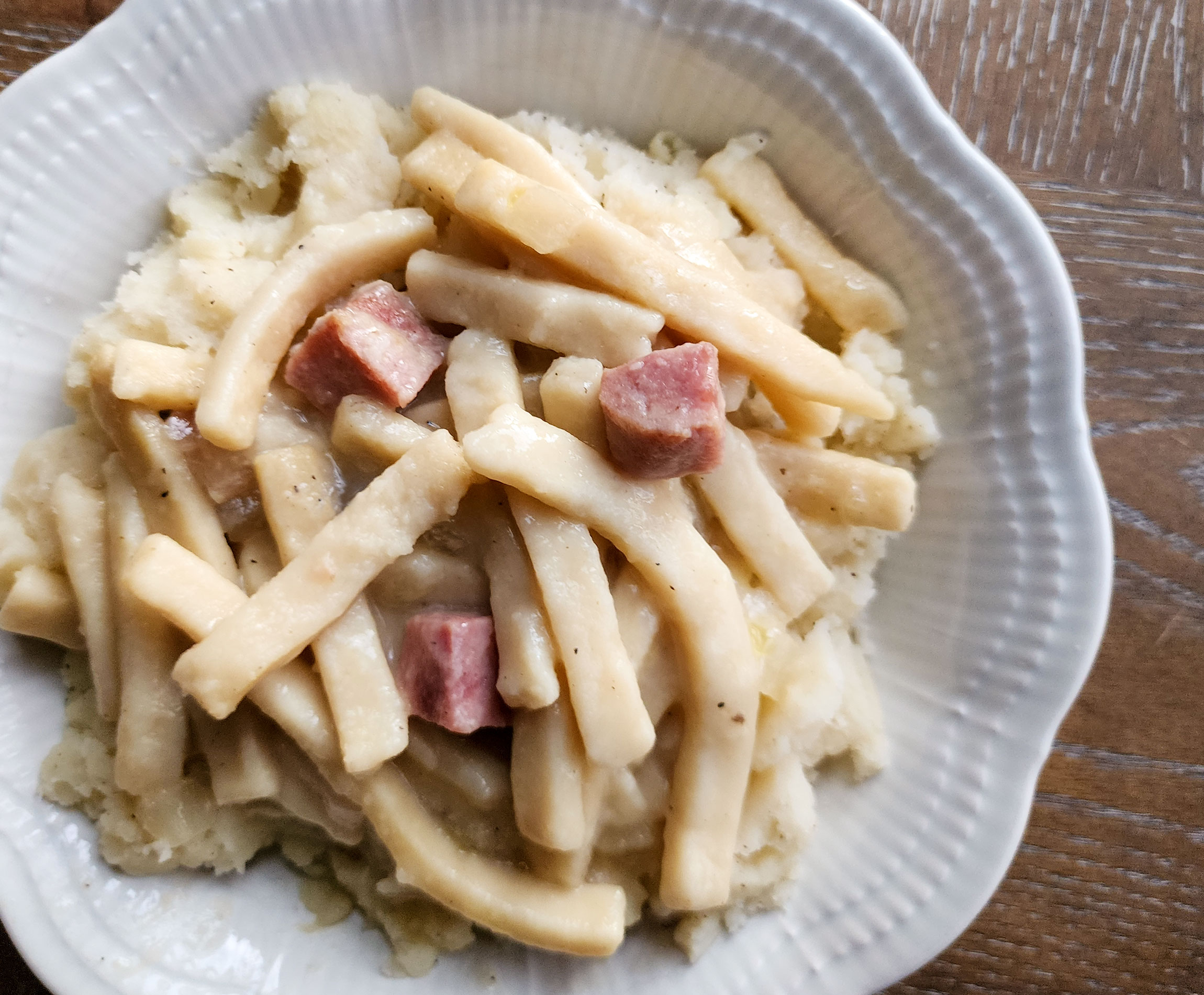 Ham Noodle Soup
You've heard of chicken noodle soup, but have you tried swapping proteins for a new take on the classic? This creamy noodle soup has a light smoky touch from ham and takes little effort to prepare. Serve it over mashed potatoes for the ultimate comfort combination.
View Recipe
Ingredients & Instructions
12 oz Frick's ham, cubed
64 oz chicken broth
24 oz frozen egg noodles
1 (10.5 oz) can cream of mushroom soup
1 tsp. lemon juice
1 yellow onion, finely diced
6-7 chicken bouillon cubes, crushed
4 Tbsp. butter
Salt & pepper to taste
STEP 1
Pour chicken broth in a large pot and bring it to a boil.
STEP 2
Add all other ingredients to the pot. Boil for about 30 minutes.
STEP 3
While still hot, serve soup on its own or over a bed of mashed potatoes.
More Recipes
Shop