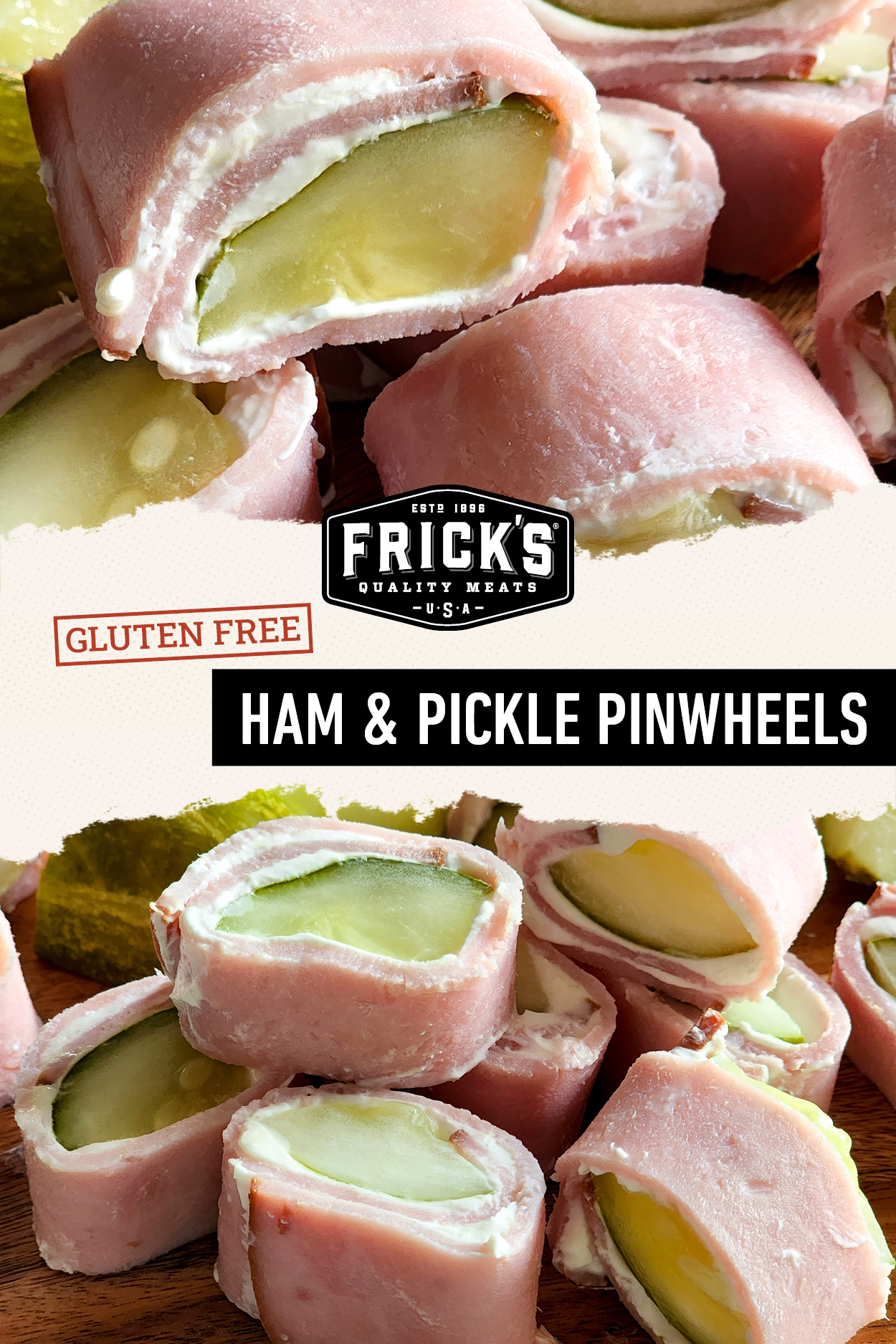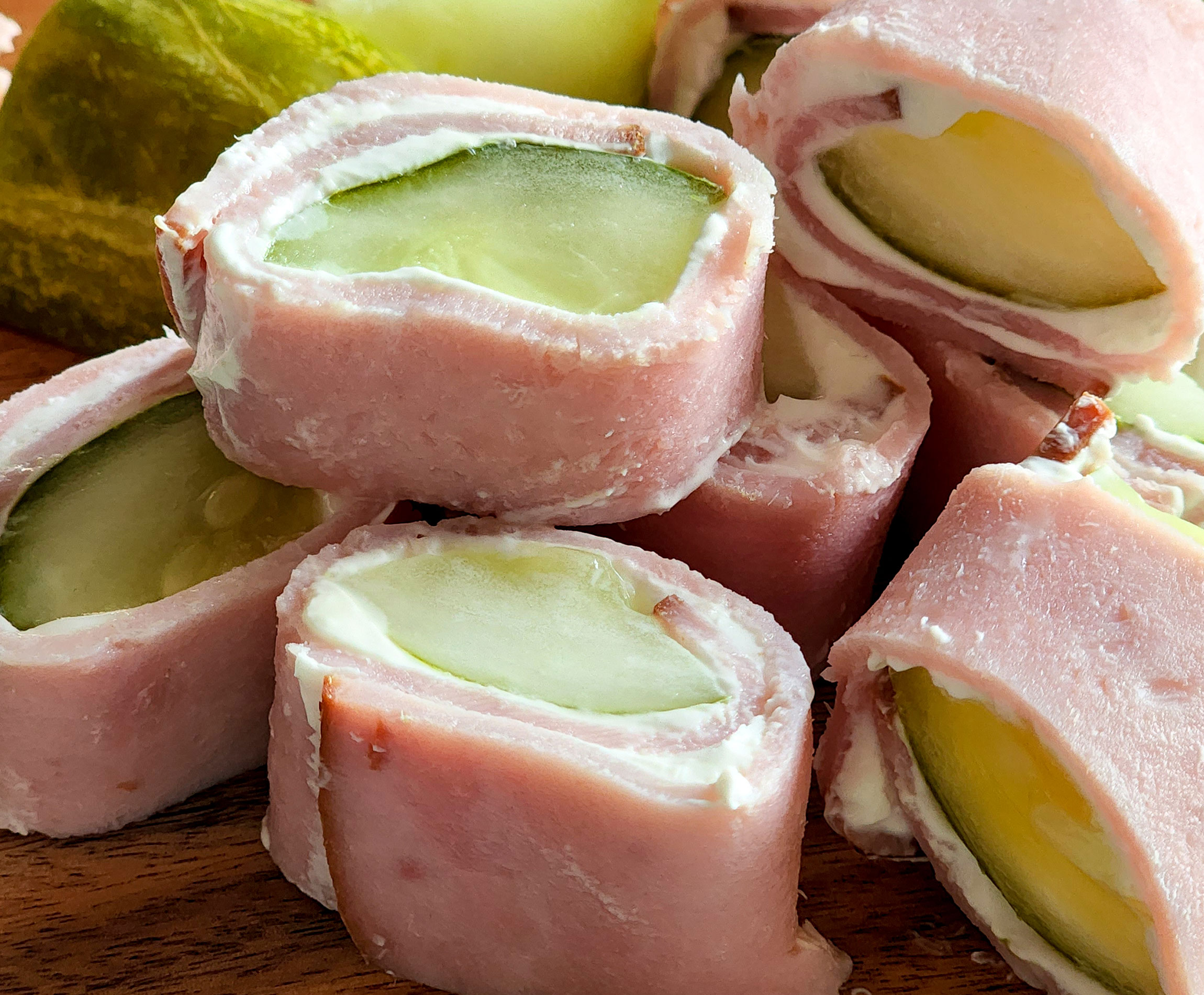 Ham & Pickle Pinwheels
Who would have thought pickles, surrounded by cream cheese and wrapped with sliced meat in bite-size bundles, would make for such a refreshing appetizer or snack?
View Recipe
Ingredients & Instructions
1 package (16oz) Frick's sliced ham
1 jar (24oz) dill pickle spears
1 package (8oz) reduced-fat cream cheese, softened at room temperature
20 toothpicks
STEP 1
Spread a 1/8" layer of cream cheese on one side of a slice of ham. Tip: pat ham and pickle down with paper towel to remove moisture for easier cheese spreading and wrapping in the next step.
STEP 2
Wrap one pickle with cheese covered meat slice. Repeat until you have the desired amount.
STEP 3
Place in a plastic container or decorative serving platter and chill for at least 1 hour, then slice rolls crosswise into bite-size wheels and stick toothpicks in them for serving.
More Recipes
Shop